Review
Xiaomi Mi Band 4 Review — keeping tabs on you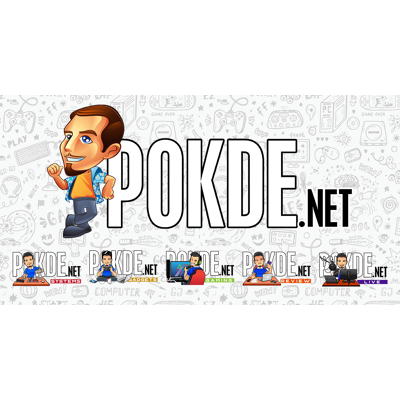 Overview
For less money than some spend on a smartphone case, you can get the Mi Band 4 that offers all-day heart rate monitoring, step counting, sleep monitoring and even swim tracking with water resistance up to 5 ATM.
1 year local manufacturer warranty
Positives
+ Full suite of fitness tracking features
+ 5 ATM water resistance with swim tracking
+ Color screen is customizable for fun
+ Notifications are shown in more detail
+ Excellent battery life
+ Affordable
Negatives
- Notifications are shown in more detail
- Charging still requires removal of module from wrist band
- No built-in GPS for outdoor activity tracking
Introduction
Xiaomi has a pretty prolific lineup of fitness bands under the aptly named Mi Band series. From the original Mi Band which had no display, to the most recent Mi Band 4 which comes with a color OLED display, the Mi Bands offered some awesome bang for buck while providing cool features like sleep tracking and also heart rate monitoring.
Since then, most major smartphone brands also have their own version of a fitness band. Let's check out the Xiaomi Mi Band 4 we have here and see if it stands up well against the rest.
Packaging + Appearance
There's minimal attention paid to the packaging of the Mi Band 4, with it doing just enough to attract you to check it out when its on a shelf. It's pretty similar to the Mi Band 3's packaging, so nothing too new for those who have used the last generation fitness band from Xiaomi.
The contents of the package are as you might expect. The Mi Band 4 itself, a charging cradle and some basic documentation. Pretty spartan but it's really all you need to make full use of your Mi Band 4.
The Mi Band 4 itself is not much of a looker. It does get a pretty sleek curved glass over the OLED display instead of the Mi Band 2's plastic screen cover, but that's about it.
The band fits snugly around the module, but I have my doubts about its durability considering that the strip around the module is pretty thin. Third party replacements are very cheap though so no worries about that.
Specifications
Display
0.95″ 120 x 240 AMOLED
400 nits max brightness
24-bit color
Capacitive touch
Water resistance
5 ATM (50 meters)
Features
24/7 heart rate tracking
Swim tracking
Activity tracking
Sleep monitoring
Notifications
Idle alerts
Sensors
PPG cardiotachometer
Infrared wear sensor
3-axis accelerometer
3-axis gyroscope
Battery
135 mAh Li-Po battery
USB charging via cradle
Weight
22.1 g
User Experience
There are a number of features you can take advantage of without pairing it to your smartphone, but the Mi Fit software is definitely necessary to really take advantage of what the Mi Band 4 has to to offer. The Mi Fit app would be very familiar to anyone who has used a Mi Band, and it has gained some features to fully support the Mi Band 4.
One of the highlights of the Mi Band 4 is its full-color display, and Xiaomi allows you to customize it to your heart's content in the app itself. There are also third party apps that work with the Mi Band 4 to add even more variety if you find the available skins don't suit you well enough.
Xiaomi made full use of the higher resolution and bigger display to deliver more detailed notifications. A bit too detailed, at times. With the Mi Band 2, only the app's icon is shown, but thanks to the more expansive display of the Mi Band 4, more is shown. When it comes to Gmail notifications, the title and sender are shown, while Telegram and Messenger notifications will have most of the message content shown.
Quite distressing if you have some sensitive messages coming in when you aren't supposed to. I hope the option to adjust what actually gets shown will be added to Mi Fit, something like privacy settings.
Aside from being bigger and more colorful, the display is also touch sensitive, giving you much more convenient control over the Mi Band 4. Swipe gestures and taps all work, and that allowed Xiaomi to add music controls to the Mi Band 4, among other things.
Now onto the more fitness-oriented parts of the app. Xiaomi can now track your heart rate through out the day in customizable intervals from every minute to every 30 minutes,  as well as use the heart rate data to better evaluate your sleep quality. This data will be recorded in the app. You can easily analyze the data the next morning, or later when you just have nothing else to do. So far the sleep monitoring and step counter appears to be quite accurate, but the heart rate readings seem a bit lower than what I usually see with a sphygmomanometer, or a blood pressure monitor.
You can also use the Mi Band 4 to remind you to get up and stretch a bit, but of course this is not something I use given my sedentary lifestyle as a writer.
Even with the all-day heart rate tracking enabled, I still clocked 13 days before the Mi Band 4 told me to recharge it. Recharging it is actually a pretty slow affair, taking more than 2 hours. I am not complaining, since it's a once-every-two-weeks thing. If I had to recharge it daily it would perhaps be a lot more of a hassle. What's not a hassle is the dock. While the Mi Band 2's charging connector was sort of hit-or-miss after some time due to the pogo pins, the Mi Band 4's dock clips onto the module solidly with plastic tabs, preventing any sort of misalignment.
Conclusion
The Mi Band 4 is priced at RM149, which I would say is a very decent price for the fitness band. It's probably not the most advanced smart band out there, but it does come with all the necessities, and more importantly, great customization to make full use of the screen, with even third party solutions readily available.
The only main flaw I can see here is probably the lack of GPS. That sort of limits its suitability for outdoor joggers or hikers, but aside from that, the Mi Band 4 is one solid band, for a very affordable price.
Thank you Xiaomi Malaysia for providing the Mi Band 4 for review!