Superman built his own PC! Here's a guide to build your own Superman rig too!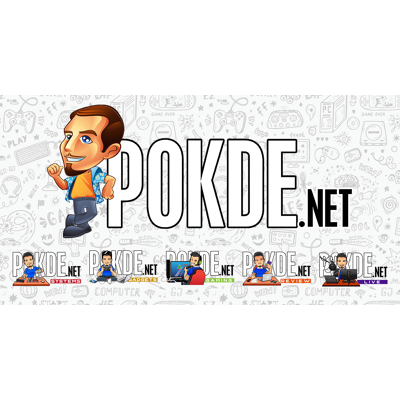 Yesterday we saw Henry Cavill reaffirm his membership in the PC Master Race by doing nothing less than building his own PC. Kudos for not going with a pre-built and actually spending the time to build his own machine. We watched the video, and it is definitely quite a bespoke build. That's why we decided to write this article, so you can build your own too.
Now a quick disclaimer first. There are a lot of censored items so we might not be able to get every component correct, not to mention that the video is horrendously low-res at 480p on Facebook, but here is what we can identify.
CPU – AMD Ryzen 9 3900X
Now this is guessed from the box, as they censored the actual CPU itself. The AMD Ryzen 9 packaging are different from the rest of the lineup, and from the rather squarish dimensions, it shouldn't be a Ryzen 9 3900XT or a Ryzen 9 3950X, both of which come in a slimmer box as they do not come with a cooler, which the AMD Ryzen 9 3900X does. Not like Superman needs a box cooler.
I must say that this is probably the best processor for Henry Cavill since he is most probably going to game, and going further up AMD's hierarchy won't yield much benefit in terms of gaming. If he got the AMD Ryzen 9 3900X at SRP, a Ryzen 9 3900XT would probably have been a better choice though, if it was available in stock.
Motherboard – ASUS ROG Crosshair VIII Hero (WiFi)
Now I know this board very well. Because I am using one myself. Also I am very sure it's the WiFi version as well, because of the two prongs sticking out the rear I/O shield. I would commend Superman on the excellent choice here, as the ROG Crosshair VIII Hero (WiFi) gives you the ROG Crosshair VIII Formula's VRM with a heatsink instead of a waterblock on it.
As we discovered with the ROG Maximus XII Hero and Maximus XII Formula, if you aren't going to watercool your VRM, a heatsink might actually cool it better. Not like you would need one with the Crosshair VIII boards since the VRM are pretty overkill for the AMD Ryzen 9 3900X anyway. On top of potentially giving you better cooling for the VRM, the ROG Crosshair VIII Hero (WiFi) is about $200 more affordable than the ROG Crosshair VIII Formula. So while our dude is most probably literally swimming in coins tossed his way, he doesn't spend unnecessarily. Just like a true PCMR.
Graphics – ASUS ROG Strix GeForce RTX 2080 Ti
I mean, there's literally no reason to get a weaker GPU at this point, right? You got a high-end CPU and a high-end motherboard, so why go low? The GeForce RTX 2080 Ti is the fastest gaming card you can get, and the choice of the ROG Strix GeForce RTX 2080 Ti is probably to better fit in with his motherboard. Also, it is arguably one of the best looking GeForce RTX 2080 Ti's in the market anyway.
RAM – G.Skill Trident Z RGB
I have no idea what speed he got, but it should be at least the 3600MHz variant. AMD still benefits from faster memory, and 3600MHz is pretty much the sweet spot, as there's no guarantee that your Infinity Fabric will run at 1900MHz or higher anyway. Aside from that, they look good, and they definitely rank as one of my top choices for RAM too. If only they were available in lower latency kits here…
CPU Cooler – NZXT Kraken Z73
I guess Superman really likes his customizability. The NZXT Kraken Z73 throws on a 2.36″ LCD display that can be customized with your own images or animations, or just left to readout the temps of your system. It is also a 360mm radiator to fully max out the space in his case. I do think that Superman actually spent some time researching his components of choice, or at least he consulted someone who did.
Case – Fractal Define 7
The Fractal Define 7 is a rather understated looking case, but it sure has plenty of room. I do think it might be one of the most compact cases that can fit a 360mm radiator. It also comes with three pre-installed 140mm fans, so he is set in terms of airflow without spending any extra. Regardless, it looks great and I once again commend Henry Cavill for choosing the black version over the white one. Nothing wrong with the white version, but the black variant just looks better.
Storage – 2x Samsung 970 PRO
Now this is kinda costly and unnecessary because the Samsung 970 EVO drives are already fast enough for anything. But I guess he wants the extra peace of mind with the higher TBW rating. I do wonder if he is running them in RAID 0 or just as two separate drives though.
Power Supply – Seasonic Prime 1300W Platinum
One of the cardinal sins of the PCMR is cheaping out on the power supply, and we can clearly see that the Butcher of Blaviken didn't skimp here. It is absolutely overkill for a single GeForce RTX 2080 Ti and a Ryzen 9 3900X, but perhaps he has plans to dual-wield a second GeForce RTX 2080 Ti down the line…
Monitor – ASUS ROG Swift PG27UQ
I am not exactly sure if it is the God of Monitors as SuperDaddy put it, but it does seem like it. When the screen turned on for the first time, the borders were all black, while only the center portion glowed, which hints at the localized backlighting that the ASUS ROG Swift PG27UQ offered. After all, there's no better way to make full use of the GeForce RTX 2080 Ti, right? SuperDaddy uses a similar configuration too, and we can attest to the fact that it is one of the few setups that can actually make a GeForce RTX 2080 Ti sweat.
Keyboard – Razer Huntsman Elite
While this isn't my favorite keyboard, it does its job. It is one of the best keyboards from Razer, and the volume dial is just perfect. The opto-mechanical switches are also designed to be quicker than regular mechanical switches, so probably Geralt is planning on making full use of his superhuman reflexes with the Razer Huntsman Elite.
So there you have it. That's all we managed to glean from the short video. How much will it cost? Well, as we don't know the exact capacity of the RAM or storage, as well as the specific bin of the memory, here's our estimation based on the known SRPs, or Lazada Malaysia pricing where unavailable… Some of the parts are relatively old too, so prices may be a touch lower now.
Superman Build Price
AMD Ryzen 9 3900X – RM2199
ASUS ROG Crosshair VIII Hero (WiFi) – RM2039
ASUS ROG GeForce RTX 2080 Ti – RM7060
NZXT Kraken Z73 – RM1245
Fractal Define 7 – RM769
16GB (8GB x 2) G.Skill Trident Z RGB 3600 CL18 – RM599
2 x Samsung 970 PRO 1TB – RM4078
Seasonic Prime Ultra 1300W Platinum – RM1295
ASUS ROG Swift PG27UQ – RM11666
Razer Huntsman Elite – RM949
Total cost? RM24839. Hm.