Review
Xiaomi Mi True Wireless Earbuds Basic Review — TWS Earbuds That Won't Kill Your Wallet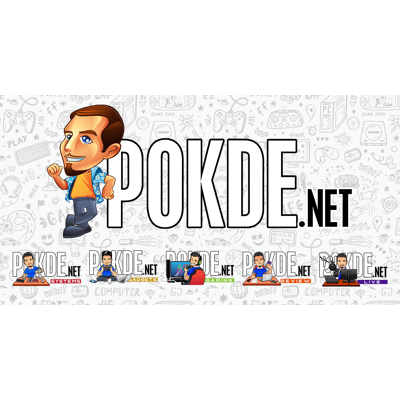 Overview
The Xiaomi True Wireless Earbuds Basic is one, if not the cheapest TWS earbuds that you can find in the market.
Positives
+ Definitely affordable
+ Battery life is decent
+ Audio is acceptable despite the low price
+ Extra ear tips for different sizes
Negatives
- Limited controls
- Plastic finish doesn't exactly make the case attractive
- Physical button on the buds is uncomfortable
In this review, we take a look at Xiaomi's Mi True Wireless Earbuds Basic, their entry level TWS earbuds. Being one of the most affordable TWS earbuds, can it impress? Let's find out.
Unboxing the Mi True Wireless Earbuds Basic
Inside the box, you will find the following items:
Quick guide book
Warranty
The charging case
Buds (inside the case)
Extra ear tips
Appearance
The charging case for the Xiaomi Mi True Wireless Earbuds Basic is rather simple and comes in black. While it's not the smallest out there, it's still one of the more portable ones out there. The whole case is made out of plastic.
You'll find the charging port at the back of the case. Unfortunately, it's still using microUSB instead of Type-C.
They've also used plastic on the buds themselves. It's shaped more like a pebble.
Specifications
Drivers
7.2mm
Frequency Response
N/A
Sensitivity
N/A
Impedance
N/A
Headphone Type
True wireless, ear buds
Connection
Bluetooth 5.0
Wireless Range
10m
Noise-cancelling
N/A
Battery
Earphones
Up to 4 hours
Charging Case
3x Full Charge (total 12 hours)
Weight
Earphones
4.1 gram
Charging Case
35.4 gram
Colour
Black
User Experience
Pairing
Just like pairing your typical TWS earbuds, you simply need to take them out of the case and connect them to your smartphone via Bluetooth. It's exactly the same with the Mi True Wireless Buds Basic.
After the initial pairing, you will need to wait 1 to 2 seconds for them to connect to your smartphone again. In terms of speed, the pairing isn't the fastest that I've experienced but it's within acceptable speeds.
Sound
I was honestly surprised by the audio quality of the Mi True Wireless Buds Basic, especially when taking the price into account. No, I'm not saying that they offer the best sound around, but it's definitely adequate.
Thanks to its design, it isolates noise outside noise decently and it doesn't need any sort of active noise cancellation for you to enjoy your music in peace. The sound is quite loud, where I don't myself ever needing to go above 50%. The bass is quite punchy but not too aggressive.
In terms of latency, well we didn't expect much, thanks to its price. You will notice delay while you play your fast-paced mobile games such as COD:Mobile.
Comfort
When it comes to comfort, this is the area that I feel is lacking. There's nothing wrong with the size and shape of the earbuds themselves (they even have extra tips for that), just the touch gesture.
What exactly is the issue you might ask? Well, both sides of the buds come with a clickable button for you to control your music. So if you wanted to pause a song, you would simply need to push the buds even deeper in, which is a bit uncomfortable.
As for the controls, the Mi True Wireless Earbuds Basic offers:
Skip song: 1 x click
Activate voice assistant: 2 x click
As you can see here with only two options, it's pretty basic, which is fitting with the model name. There's no option for you to control your music (except pause) with the earbuds.
Battery Life
Xiaomi claims that the battery life of the buds can last up to 4 hours of music playback. In real life usage from my own experience, the result is similar. Putting the volume at 50%, I managed to squeeze roughly 3 hours and 40 minutes.
Charging the case is quite fast as I only needed 25 minutes to fill its juice up. I would've liked it better if they had offered a USB Type-C port instead since most gadgets nowadays have shifted away from microUSB.
Conclusion
Considering it's price tag of just RM99, it's certainly a value for money purchase. It is in fact the cheapest TWS earbuds in the market right now and you'll able to enjoy decent audio quality with it. It's a great option if you're looking to lose all the hassles that come with cables and are looking for something more portable to bring around.
If you can push aside the issues that I've voiced out in the comfort section, then this would definitely be a viable option. After all, you could always opt to control your music directly on your smartphone or with a wearable.
At the end of the day, it exactly does the job that it's meant to do. All things considered, I give the Xiaomi Mi True Wireless Earbuds Basic our Bronze Pokdeward.
A big thanks to Xiaomi for providing the Mi True Wireless Earbuds Basic that's used in this review!