Review
Yoodo 5G Prepaid Review – Great for Secondary Device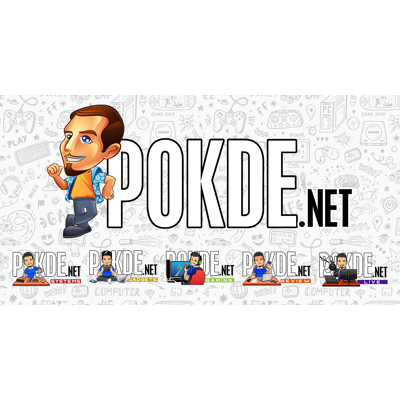 Overview
Yoodo recently added 5G connectivity to their service and now, they are offering SIM packs for free, though the actual plans and add-on packs do require money. Is it worth subscribing to? Let's find out.
RM0 to RM125 depending on plan
RM20 add-on packs
Positives
+ Flexible, tailored subscription plans with add-on packs
+ Good price range, generally more affordable
+ More suitable as a telco plan for secondary devices
+ Can roam in over 72 countries with protective measures in place
+ SIM card pre-cut to accommodate all devices, also available in eSIM form
+ 5G speeds are insanely fast
+ Get to enjoy 4G / 4G+ in a lot of places within Klang Valley, rides on Celcom
+ Good call quality with full / near-full signal strength
Negatives
- Registration was a grueling ordeal
- Can't modify existing subscription plan
- Signal strength can vary quite a bit, even in short distances
- 5G access is still in trial with limited areas
- Call quality can suffer quite a bit at half signal strength
What's Included in the Yoodo 5G SIM Pack?
Starting off our Yoodo 5G prepaid review with the unboxing, or rather unpacking, we received a SIM pack that contains some details about the telco and its prepaid plan. Inside, there was a SIM card that has already been pre-cut so you can easily fit it into devices that require the regular SIM card size, miniSIM, microSIM, and nanoSIM. There is also an eSIM option that you can get if you wish.
Yoodo 5G Prepaid Plans and Options
Best Selling Plans (Unlimited)
Unlimited Bajet
Unlimited Atas
Data
3Mbps
6Mbps
Voice
100 minutes
100 minutes
SMS
0 messages
0 messages
Add-Ons
20GB PUBG Mobile
6GB Hotspot
2GB Roam Like Home
20GB PUBG Mobile
6GB Hotspot
2GB Roam Like Home
Price
RM35 per month
RM43 per month
Best Selling Plans (High Speed)
Abam Jimat
Makcik Bawang
GG
Kepochi
Boss
Data
20GB
20GB
20GB
40GB
30GB
Voice
0 minutes
0 minutes
4,000 minutes
100 minutes
4,000 minutes
SMS
0 messages
0 messages
0 messages
0 messages
0 messages
Add-Ons
None
20GB Facebook
20GB WhatsApp
20GB PUBG Mobile
20GB Mobile Legends
20GB Facebook
20GB WhatsApp
20GB Facebook
20GB Instagram
20GB Netflix
20GB PUBG Mobile
20GB TikTok
Price
RM20 per month
RM26 per month
RM33 per month
RM51 per month
RM63 per month
Customizable Plans
High Speed
Unlimited
Data
2 to 200GB
RM12 to RM98
3Mbps to 6Mbps
RM35 to RM43
6GB Hotspot Free
*Add RM15 for 10GB Hotspot
*Add RM30 for 20GB Hotspot
Voice
100 to 4,000 minutes
RM5 to RM12
100 to 4,000 minutes
RM0 to RM12
SMS
50 to 300 messages
RM3 to RM15
50 to 300 messages
RM3 to RM15
The Good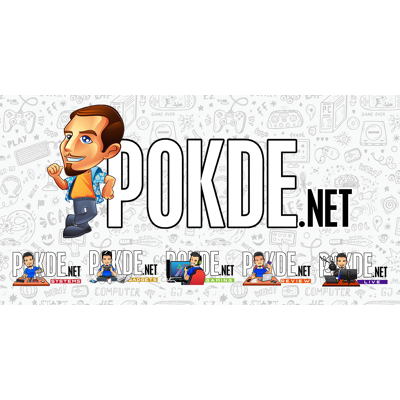 There are a number of good reasons to consider getting the Yoodo 5G prepaid plan. For starters, the plan itself is very flexible, letting you get a telco plan tailored accordingly with your needs. This could even be narrowed down to specific apps so you could go for a lower general mobile data quota, and purchase the add-on pack for specific apps / games you use most and just run with that. All you have to do is use the official Yoodo app for that.
Furthermore, it's also pretty affordable overall. While the pricing looks like it can vary quite a bit depending on what you choose to subscribe to, I'd say for most people, you're looking at about RM20 to RM50 per month depending on your needs. I say this because if you were willing to pay more than that, you'd likely opt for a different plan, such as from parent company Celcom's own prepaid plan with the monthly passes or even the Xpax Postpaid plan. This feels more suitable for a secondary device, like mobile data for an iPad.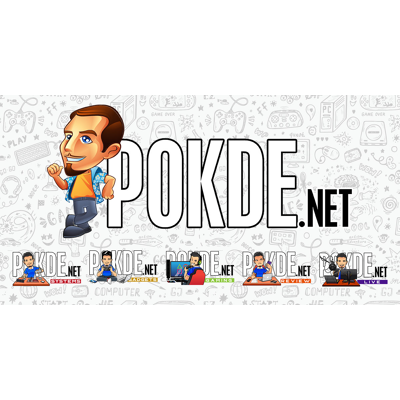 In case you're an avid traveler, Yoodo does have roaming for over 72 countries, which includes roaming passes ranging from 1 to 15 days. The prices vary depending on which country you'll be roaming in but it can be pretty affordable as a 1-day pass in Singapore is as low as RM5, purchasable on the app. To prevent any bill shocks, they will intentionally block activities that are deemed "chargeable", such as making / receiving calls if you're roaming without a pass, which adds some peace of mind.
As I've mentioned earlier, the Yoodo 5G prepaid SIM card already comes pre-cut to cater to all sizes; standard, mini, micro, and nano. If you'd like a taste of the future, you can avoid any form of physical SIM cards whatsoever and opt for an eSIM instead if your smartphone supports it. Furthermore, the SIM card itself is free. This is pretty convenient and allows for more flexibility in how you want to use their prepaid plan, which further emphasizes my point in it being ideal for a secondary device.
Credit where credit is due, the 5G speeds on this is certainly legitimate. You can get insanely fast speeds as seen from the Speedtest screenshot here, with download and upload speeds of 700Mbps and 100Mbps respectively. Even then, the 4G+ speeds are also nothing to scoff at with speeds of 300Mbps and 60Mbps respectively. Supposedly, 5G only works on Android but it seems to work on my iPhone 14 Plus just fine for me as you can see in one of the screenshots above.
Call quality has generally been decent from my own experience, provided you have a full / near-full signal bar. It's still better than using WhatsApp calls on Yoodo's mobile data, as the latter often results in delayed speech as they will hear my voice about 1-3 seconds after I've finished speaking. As for what it's like when it's lower than that, we will explain it in the next section.
The Bad
Before you consider getting a Yoodo 5G SIM pack for yourself, there are a number of drawbacks that we've experienced and you should know about. The first is that registration after receiving the SIM card is an annoying process. The Yoodo app on the iPhone keeps freezing up after a bit of time during registration, particularly after it opens the camera to scan my IC. This forced me to speedrun the registration process in order to complete it. After I was done, I had no issues with the app. To give you an idea, it took me 17 tries to complete the process, and it was a grueling ordeal.
The next pain point I found is the lack of flexibility in modifying an existing plan. When I first picked a plan, which is the 20GB "Abam Jimat" plan, I did not select the 5G trial option due to frustrations of having to repeatedly attempt the registration process. The option to edit the plan within the app was greyed out, resulting in me contacting customer service. At the end of it all, I had two options to get 5G access; either resubscribe to the same plan with the 5G option enabled and forfeit my current one or wait for the existing plan to expire and then renew the plan manually.
In other words, don't make the mistake of subscribing wrongly as you will either be forced to stick to it or be forced to pay in order to change. If they could at least pro-rate it as you move to another package, that would be fine too, but unfortunately, you will have to face the full brunt of the costs. Perhaps the system is incapable of such a thing but that's merely speculation on my end.
While this MVNO is riding on Celcom's network, its coverage can vary quite a bit at times. For instance, I could be in my office in Shah Alam, enjoying full signal, and then find myself with half downstairs out in the open. I've been to various parts of Klang Valley, most notably Damansara, Sunway, Subang, Petaling Jaya, Selayang, Batu Caves and Ampang, and I often find myself with 2-3 bars of signal on my iPhone. The main Celcom line on the same device does 3-4 bars consistently in the same places.
To prevent confusion, a full bar of signal on an iPhone is 4 bars.
Furthermore, 5G access is pretty limited as it's still not available in many places. For the most part, you will get at least 4G, which is fast enough but there are times when it goes down to 3G and EDGE when the signal starts to get weak. This isn't to say this is horrendous by any means as every telco plan will have this at some point or another. It's more so me tempering people's expectations as you might think you will always get 5G speeds wherever you go.
On the topic of weaker signals, call quality at half signal bars often result in voice getting cut off every few seconds for both the person I'm calling and myself. This may sound normal for some of you but using lines from 3 other telcos (whom I will not mention), I can have a pretty clear phone conversation, just a lower audio quality at worst. Not sure if this has anything to do with the fact that it is an MVNO.
Yoodo 5G Prepaid Verdict
The Yoodo 5G prepaid SIM pack is a value-focused telco offering that caters to a wide variety of users. Personally, I feel like it's more suited as a telco plan for a secondary device or for parents getting a mobile plan for their kids. I would include senior citizens into the list if it weren't for issues that I faced with the app myself. I'm certain that more areas will get 5G coverage sooner or later but even without it, 4G / 4G+ is still more than enough for most people.
At the end of our Yoodo 5G prepaid review, I award this telco prepaid offering with out Bronze Pokdeward.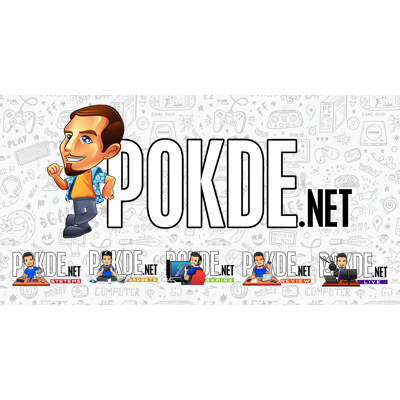 Big thanks to Yoodo for sending us this SIM pack for testing purposes.