aptX? SBC? aptX HD? Here's What You Should Know Before Picking Your Next Wireless Earphones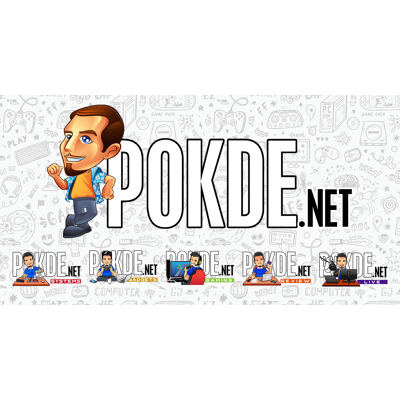 Update: We have added aptX Adaptive to the audio codec list. Thanks Matthew (one of our readers) for informing us!
Wireless Bluetooth earphones are pretty much a common sight these days. Ever since Apple had the courage of omitting the headphone jack on the iPhone 7 back in 2016, the demand for wireless earphones skyrocketed. However, some people still struggle in choosing the right pair for themselves. So here's a quick guide in choosing your next wireless Bluetooth headphones.
Understanding Audio Codecs
If you've seen some wireless Bluetooth earphone advertisements before then you've undoubtedly come across terms like "supports aptX and aptX HD" or "has LDAC support" or other similar tech jargon. These are what's called codecs or audio formats that affects the quality of the wireless earphone's audio. This is because the audio you get through Bluetooth earphones isn't a straightforward stream from whichever device you are listening from. In fact the original audio gets compressed before it is sent to your wireless earphones which then gets decoded by the codec before it reaches your ears.
Here's a quick explanation of what each audio codec means:
Low-complexity sub-band codec or SBC: SBC is the default codec found in most wireless Bluetooth earphones or headphones. It breaks the audio signal into multiple frequency bands and encodes each one separately. The audio quality isn't consistent and it differs from device to device.
Qualcomm aptX, aptX LL, aptX HD, aptX Adaptive: These are Qualcomm's proprietary codecs. They are in ways similar to the SBC codec but uses a more efficient compression method that provides you with audio that has higher fidelity compared to SBC. If you're looking for low latency then aptX LL is offers the lowest latency out of the three aptX codecs. aptX Adaptive is capable of changing its bitrate dynamically for optimal quality. It also incorporates aptX LL's low latency technology which makes it a direct successor to the aptX LL codec.
Sony LDAC: Similar to Qualcomm, Sony has its own proprietary audio codec. LDAC has a variable bit rate that delivers a consistent data transfer 3x that of SBC. LDAC supports three modes; 990kbps, 660kbps, and 330kbps. What's interesting is that studies have shown that in the two higher tier modes, there was a loss of audio fidelity at above 20Hz. Meanwhile the 330kbps mode LDAC is outperformed by both aptx and SBC. Seeing that most phones have a default LDAC 330kbps setting, you have no choice but to enable developer settings to utilise the higher LDAC modes.
Advanced audio coding (AAC): AAC is the audio codec preferred by Apple and is mainly available on their iPhones and iPads. It can alsoAbove chart is  be found as the license-free standard for YouTube as well as on Sony's PlayStation 3. The quality of AAC is better than SBC but unreliable. It consumes a lot of power and does not run efficiently on Android as the other codecs here.
LHDC and LLAC codecs: Both of these codecs are developed by the Hi-Res Wireless Audio (HWA) Union and Savitech. LHDC is a low-latency and high-definition audio codec and is supported by Android 10 and beyond. The main feature of this codec is that it has three times the data transmission that of SBC without loss in quality as with LDAC. The LLAC codec is a low latency alternative to the LHDC. It features a latency rate as low as 30ms which is ideal for gamers.
Here's a chart to summarise the above codecs:
| Codec | Maximum Transfer Data Rate (Kbps) | Latency | Maximum Frequency | Maximum Bitrate |
| --- | --- | --- | --- | --- |
| AAC | ±250 | 120ms±30ms | 44.1kHz | 16 bit |
| SBC | ±300 | 220ms | 44.1kHz | 16 bit |
| aptX | ±350-570 | 60ms±20ms | 48kHz | 16 bit |
| aptX LL | ±350-570 | <40ms | 48kHz | 16 bit |
| aptX HD | ±350-570 | >100ms | 48kHz | 24 bit |
| aptX Adaptive | ±279-420 | 50±80ms | 48kHz | 24 bit |
| LDAC | ±990 | >100ms | 44.1-96kHz | 24 bit |
| LHDC/LLAC | ±900 | ±30ms | 48-96kHz | 24 bit |
*Above chart is basic statistics for the audio codec and not TWS.
Bluetooth 4.2 vs Bluetooth 5.0. Does it matter?
In terms of whether or not Bluetooth versions affect the quality of wireless earphones is both a yes and a sort of no. It is true that Bluetooth 5.0 with the Bluetooth Low Energy feature gives you better range, performance and lower power usage than Bluetooth 4.2. However, at the end of the day it only affects how they work but does nothing when it comes to the earphones' audio quality.
This is due to the fact that most Bluetooth earphones utilises a protocol called Bluetooth Basic Data Rate/Enhanced Data Rate which renders the benefits from Bluetooth 5.0 pretty moot. Bluetooth Basic Data Rate/Enhanced Data Rate or BR/EDR is a Bluetooth specification that gives faster data rate and better battery life.
So to put it shortly, Bluetooth 5.0 does not really matter when it comes to choosing your wireless earphones and you should be fine with either Bluetooth 5.0 or Bluetooth 4.2 earphones.
Now that we've cleared up on the technicalities surrounding wireless Bluetooth earphones, we hope that this quick guide would help you in purchasing one for yourself. However, if you are an audiophile and would like to something for maximum music quality then I highly recommend you go for a normal wired pair of earphones or headphones instead of a wireless one. However, you can't deny the convenience wireless earphones brings to the table and they sound pretty good too.
Notable wireless headphones and earphones
To give you a headstart, here are a few wireless headphones and earphones that we've reviewed previously.
Sony WH-1000XM3
One of the most popular consumer headphones with noise-cancelling technology, the Sony WH-1000XM3 has seen various improvements. This includes the use of a USB-C port, more spacious earpads, and a much better noise-cancelling experience.
Read our full review here.
Sony WF-1000XM3
The Sony WF-1000XM3 is a pretty solid offering and is definitely high on the list of true wireless earbuds. The sound quality is superb, the battery life is one of the best around, and it's the only one to include noise-cancelling so far.
Read our full review here.
Edifier TWS5
Edifier more often than not nails it when it comes to value for money, so while the Edifier TWS5 may not be that affordable, you can expect it to be pretty great. You wouldn't be wrong.
Read our full review here.
Samsung Galaxy Buds+
The Samsung Galaxy Buds+ is a great pair of true wireless earbuds. I personally believe that it's priced just right, and I'm certain many people will be happy to use this, especially if they're already using a Samsung smartphone.
Read our full review here.
Tronsmart Onyx Ace
One of the most affordable true wireless earphones around, the Tronsmart Onyx Ace packs a boatload of features, making it a good value-for-money purchase.
Read our full review here.
HONOR Magic Earbuds
As one of the most affordable options touting ANC capabilities, the HONOR Magic Earbuds looks pretty promising.
Read our full review here.