ASUS ROG Delta VS ROG Theta 7.1 – Which is the Superior Gaming Headset?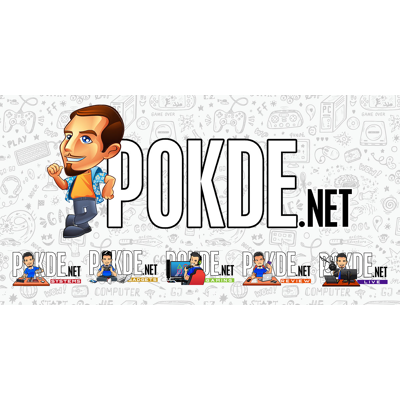 If you're looking to get a gaming headset today, then it's highly likely that both of these have been in your consideration. You might also be stuck think which of these is the best for you. Well look no further and check out our ASUS ROG Delta VS ROG Theta 7.1 comparison to find out.
Portability
When it comes to portability, the ASUS ROG Theta 7.1 gaming headset suffers a big loss, literally. Not only is the headset so big, it's also very heavy at 650g. Moreover, it cannot be folded, which makes it even harder to bring around. Sure, it can be twisted but it can't be twisted flat, which doesn't help with portability.
The ASUS ROG Delta on the other hand is smaller and far lighter. In fact, it's almost half the weight at 387g. While you can't fold the headset, you can twist it flat like the picture above, making it easier to store the headset safely.
Winner: ASUS ROG Delta
Listening Experience
Listening experience is where the ASUS ROG Theta 7.1 shines. You get wholesome audio, surround sound, and good noise isolation that will give you an immersive gaming experience. It does well for movies and music as well, but within reasonable expectations.
While the ASUS ROG Delta sounds good, the ROG Theta 7.1 has the upper hand in surround sound as well as noise isolation. You will still get a good experience, but you will get a better experience with the Theta 7.1 here.
Winner: ASUS ROG Theta 7.1
Comfort
On the subject of comfort, the ASUS ROG Theta 7.1 has nice, soft cushions which doesn't easily heat up. The headband also has adequate cushioning to make it comfortable for long hours. However, the weight can be too much for some people. Even for me, taking it off felt like Son Goku taking off his weighted clothes.
The ASUS ROG Delta on the other hand is far lighter, but the cushions aren't as comfortable. Furthermore, the RGB lighting seems to make the headset a little warm after a while, which can add to the discomfort. In this case, the ASUS ROG Theta 7.1 wins.
Winner: ASUS ROG Theta 7.1
Microphone
Normally, I use the Samson GO Mic Mini for recording and voice chat. To my surprise, the ASUS ROG Delta is so good, my friends on Discord couldn't tell the difference. My voice sounded so crisp and clear that I would actually find it usable for livestreaming and recording.
For the ASUS ROG Theta 7.1 however, it wasn't good. It will do fine for voice chats, but nothing more. It makes me sound like a cold-calling telemarketer and it lacks the definition needed for a satisfying quality. Both headsets feature a removable microphone so on that end, it's even.
Winner: ASUS ROG Delta
Versatility
Both gaming headsets use a USB-C connector. You can use them on PC, smartphone, Nintendo Switch, and even the PS4 with a USB-A adapter. You will not lose out on microphone functionality this way, so no worries there. This is clearly a draw.
Winner: Draw
Price
The ASUS ROG Delta retails for RM819 while the ROG Theta 7.1 retails for RM1,199. That is a difference of RM380 right there, which is a lot because that money can easily be used for another peripheral like a gaming mouse. If you're gonna go for the ASUS ROG Theta 7.1, make sure the extra RM380 is justifiable for you as it may not be the case for everyone else.
Winner: ASUS ROG Delta
ASUS ROG Delta VS ROG Theta 7.1 Verdict
We're at the conclusion and some of you may be wondering why I didn't comment on its appearance. Aside from a functional aspect like portability, it's subjective. Some of you may love the RGB bling on the ASUS ROG Delta but some might prefer one that doesn't stand out as much like the ROG Theta 7.1. This part will solely boil down to your own preference.
With that being said, the ASUS ROG Delta beats the ROG Delta 7.1 with a score of 4 to 3. This doesn't mean the latter isn't worth getting however as if you don't mind the weight and are only planning to use at home, you can enjoy a better sound experience with it.
From an objective standpoint, the ASUS ROG Delta is the one to go for. But the final choice still depends on your preference and needs in a gaming headset.
Overall Winner: ASUS ROG Delta
If you want to check out our in-depth review of the ASUS ROG Theta 7.1, click right here.