Bose QuietComfort Ultra Headphones and Earbuds Unveiled with Immersive Audio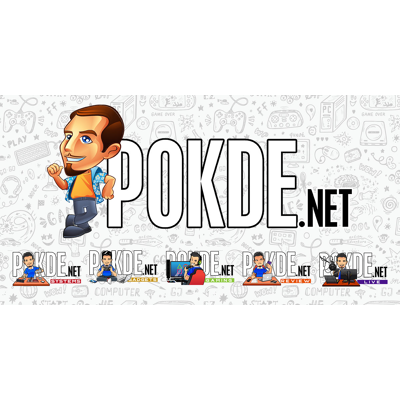 In a surprising August leak, Bose's upcoming QuietComfort headphones made their appearance known, but the true revelation happened today as the company officially introduced the QuietComfort Ultra Headphones and the QuietComfort Ultra Earbuds. These cutting-edge audio devices not only boast Bose's renowned active noise cancellation (ANC) but also introduce the revolutionary Immersive Audio technology, offering users an exceptional listening experience.
Bose QuietComfort Ultra Headphones and Earbuds
Bose's Immersive Audio is set to redefine the spatial sound experience, and the best part is that it doesn't require specialized content. This groundbreaking technology leverages virtualization, seamlessly integrating with any streaming service to create an "acoustic sweet spot." By combining onboard components and innovative digital signal processing, Immersive Audio introduces two modes, "Still" and "Motion," suitable for stationary and on-the-move scenarios. The Motion mode employs head tracking to ensure the sound always remains in front of you. If you prefer the classic Bose sound, you can easily deactivate Immersive Audio.
During a brief demonstration of the spatial audio technology on the QC Ultra Headphones, it was evident that Bose had achieved something remarkable even without dedicated immersive content. Both Still and Motion modes were showcased with a live band performance and a selection of songs on a connected phone. The difference between Immersive Audio and standard Bose tuning was remarkable, with heightened dimensionality, punchier sound, enhanced clarity, and more intricate details. Furthermore, Bose's robust ANC capabilities remained as effective as ever, effectively silencing simulated street noise.
Bose has given the QC Ultra Headphones a fresh design, blending elements from previous QuietComfort models and the Bose Noise Cancelling Headphones 700. The most notable change is the headband, where metal accents have been introduced for a more premium appearance without compromising comfort.
Another notable alteration is the volume control, now featuring a convenient capacitive touch strip at the earcup's edge. For playback control, changing listening modes, and handling calls, a physical multi-function button remains. Wired listening enthusiasts can still rely on the 3.5mm audio jack, while USB-C is used for charging (please note that audio over USB-C is not supported).
The introduction of Immersive Audio does impact battery life, reducing it to approximately 18 hours with both Immersive Audio and ANC active. Disabling Immersive Audio extends usage to 24 hours while still benefiting from active noise cancellation. Bose promises improved call quality with 360-degree voice pickup and enhanced ANC, as well as Aware Mode with ActiveSense for awareness of your surroundings.
The QuietComfort Ultra Earbuds receive a design refresh, featuring a touch of silver on the outside touch panel and a redesigned stability band that now securely locks in place. Battery life for the earbuds stands at up to four hours with Immersive Audio enabled, with an additional two hours available with spatial sound disabled. Bose also offers an optional wireless charging case cover for an additional $49.
Bose is replacing the QuietComfort 45 headphones with the new QuietComfort Headphones, which feature the classic QuietComfort design, powerful ANC, up to 24 hours of battery life, and Bluetooth multi-point connectivity. All three models, including the Ultra series, support Bose SimpleSync, allowing seamless pairing with select soundbars and speakers for a personalized listening experience.
All three new models are now available for pre-order. The QuietComfort Ultra Headphones are priced at $429, and the QuietComfort Ultra Earbuds are available for $299. Both are set to ship in early October. The QuietComfort Headphones will hit the market on September 21, retailing for $349. No word yet on Malaysian pricing and availability at the time of this writing.
Pokdepinion: In summary, Bose's latest QuietComfort Ultra lineup promises an unparalleled audio experience with Immersive Audio technology, sleek design updates, and enhanced features, making them a must-have for audiophiles and noise-cancellation enthusiasts alike.