Review
Edifier CineSound B1 Soundbar review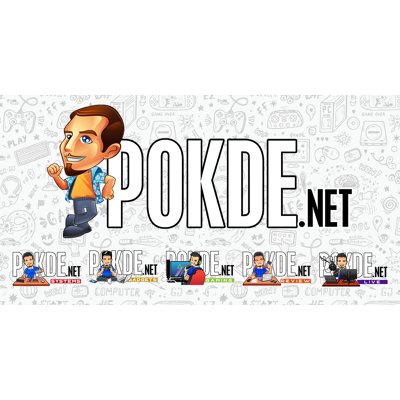 Positives
+ Clean looks
+ Sub output allows adding of a subwoofer to improve bass response
+ Useful audio presets
+ Good sound, boosted bass in 3D mode good for games and action movies
Negatives
- Limited input options
- Does not look good with the grille off
- Sub out does not work with every subwoofer
Introduction
TV sets nowadays feature really amazing displays, but all these brands have a weird obsession to be size zero for some reason. Thin is good, but let's not forget that TVs need to produce sound as well, and thin means less space for proper speakers. Notably, most TV manufacturers also have their own audio systems which will augment the sound quality of the TV, which is probably why they are skimping on the speakers in the TVs themselves to make you buy their audio systems. Speaking of which, Edifier has a series of soundbars to complement your home entertainment audio setup, and we have here the entry level Edifier Cinesound B1 Soundbar to put through its paces.
Unboxing
As what seems like customary of recent Edifier products, the Edifier CineSound B1 comes in a brown cardboard box with a few color images of the printed pasted onto the packaging. The highlight features are also listed here, like the DSP, electronic crossover and input options offered.
Two chunky blocks of polystyrene suspend the Edifier CineSound B1 in the box.
You get a plastic gasket to guide you when mounting the Edifier CineSound B1 to the wall if you so prefer, a 3.5mm to RCA cable, 3.5mm female to RCA adapter, the standard set of documentation and also an infrared remote.
Appearance
There isn't much to see of the Edifier CineSound B1. It is a really long bar measuring in at 1m so make sure you have the space for it before you get it. The black fabric mesh protects the six drivers behind it, with a status LED peeking out under the metallic Edifier logo. The status LED turns red when the AUX input is used and green when the RCA inputs are used. It also blinks when you adjust the volume or change the sound modes, which we will talk about in a bit.
On the right end of the bar are four buttons with easy to understand icons. The remote control is capable of handling all the controls on the Edifier CineSound B1, so these buttons are last resorts when the remote control inevitably runs out of battery.
The left end is a plain plastic panel with the words "A Passion for Sound". We know Edifier really has that in mind, so I am fine with this.
Specifications
Power output:
 RMS 70W
Signal to noise ratio:
≥85dB(A)
Frequency response:
70 Hz – 20 KHz
Input sensitivity:
Line in: R/L: 500 ± 50 mV
AUX: R/L: 350 ± 50 mV
Input type:
Line in, AUX
Dimensions:
1066 x 79 x 80 mm
Source: Zorloo ZuperDAC connected to a Lenovo Y50-70
User Experience
Being the entry level member of the Edifier CineSound soundbar family, the Edifier CineSound B1 notably has very few input options. You will have to move up the ranks to the Edifier CineSound B3 for Optical, Coaxial and Bluetooth input options. I would say the current input options do suffice actually, since this is something you want to pair with your TV anyway. It does however have a sub out, so if you have a spare subwoofer lying around you can put it to good use. It has been tested to work with certain 2.1 speaker systems, but it just wouldn't work with the THX-certified Edifier M3600D in our collection.
The Edifier CineSound B1 comes with three audio presets, which are News, Movie and 3D. Basically the difference boils down to a balanced sound signature in the Movie preset, boosted mids in News mode to hear your newscaster more clearly, and last but not least, a V-shaped equalizer in 3D mode to emphasize the bass and higher frequencies while supressing the mids. While a balanced sound signature may seem is what you want when listening to music, wait till you try 3D mode with movies or games that are explosion-heavy (Michael Bay?). I have never thought I could have so much fun from just a soundbar, but the bass was definitely a lot more present for a much more immersive experience. I did not notice an enhanced soundstage though, which was what I expected from the 3D mode at first.
In the balanced Movie mode, the Edifier CineSound B1 sounds good enough to use as my everyday speakers. Considering that the Edifier CineSound B1 features two mid-range drivers per channel to handle the lows and mids while a dedicated silk-dome tweeter handles the highs, it does a pretty good job of reproducing the entire audible spectrum. It would be nice to have a little sub-bass extension, but that's going to be quite difficult with the space constraints of a soundbar design. Removing the grille improves the perceived clarity, but it definitely won't look good with the huge plastic panel in the center and myriad of holes exposed.
If you are worried about loudness, this thing can easily fill a small-ish studio apartment with sound. It is rated at RMS 70W afterall. Considering the usual distances between viewers and TVs, the Edifier CineSound B1 can easily go up to uncomfortable sound pressure levels.
Conclusion
The Edifier CineSound B1 is something you can consider to enhance your audio experience with your TV, or even use it as a multimedia speaker if you want to. It isn't too expensive at just RM259 now on Lazada (SRP RM369), sounds good with its three sound modes doing a good job of complementing your TV or even your PC. The clean design may even be a plus point for those who do not want to have traditional speaker cabinets on their desks. I had an easy setup experience and zero complaints when using it to watch movies or the casual music listening session, which is why I will award it our Silver Pokdeward.
Our thanks to Edifier Malaysia for the Edifier CineSound B1 in this review.