HUAWEI Unveils New HUAWEI Sound Wireless Speaker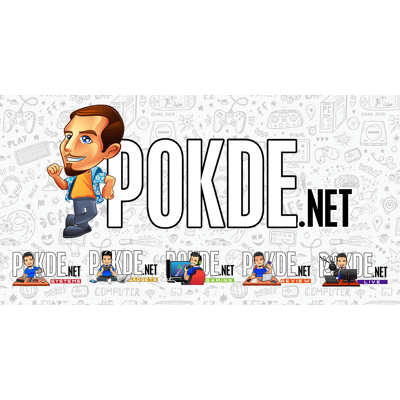 During the recent HUAWEI Mate 40 series launch, HUAWEI unveiled their new addition to the HUAWEI Sound Series, the HUAWEI Sound wireless speaker. The speaker sees HUAWEI collaborate with acoustics giant Devialet once again, having partnered in 2019 to launch the HUAWEI Sound X, which we reviewed before.
The Sound speaker features a similar design to the previous HUAWEI Sound X with a specialised coating that crafts a sleek, shiny surface that is akin to a grand piano. The lower portion of the body is coated with a glossy fibre grid cloth, for free and easy sound transmission, as well as protection against dust infiltration and splashes.
The HUAWEI Sound is markedly smaller than the Sound X and features a four-speaker acoustic design, with a 4-inch 40W woofer and three full-range 5W loudspeakers working in conjunction. The speaker utilises Devialet's Push-Push configuration, in which two passive radiators reinforce each other to counteract backwave vibrations. This reduces distortion that comes from from the diaphragms' reverberations and ensures stable high volume settings at up to 90 dB.
The speaker also features strong bass by incorporating advanced Devialet's SAM technology, and a first-ever 1 woofer + 2 passive units structure. This highly intricate acoustics model exercises meticulous modelling and displacement controls over the woofer and passive radiators, to ensure maximally-large simultaneous vibrations on top of distortion-free low frequencies and a wide dynamic range.
Apart from that, the HUAWEI Sound packs three evenly spaced (i.e. at 120° angles) full-range tweeters, complemented by Devialet SPACE Technology, capable of filling a room with lyrical, 360° surround sound. This is achieved by separating the input signal into direct sound, reflected sound and ambient noise, via a dedicated algorithm. The three different directionally-oriented speakers then receive signal based on the location of the listener and together create surround sound effects from a single device.
On top of that, HUAWEI Sound offers four different sound effects: Devialet SPACE Soundstage, Vocals, Hi-Fi, and Bass to suit the listener's taste and are accessible via the HUAWEI AI Life app. HUAWEI Sound comes equipped with a diverse array of connectivity capabilities, including Bluetooth (LDAC), UPnP, and 3.5mm AUX-in connections.
No word on the release of the speaker yet but rest assured we will provide an update as soon as we do. For more information on the HUAWEI Sound, do head over to the official website right here.
Pokdepinion: Love the design of the speaker. It looks sleek and very modern, perfect for any household.