SNS Network and Dell Technologies Join Forces in Sustainability Campaign – Responsible IT Assets Disposal for a Greener Future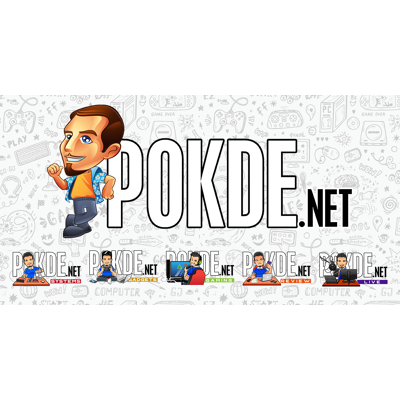 In an era where sustainability is no longer a buzzword but a vital necessity, SNS Network and Dell Technologies have teamed up to launch a collaborative sustainability campaign focused on maximizing the value of aging IT assets and minimizing the environmental risks associated with discarding these unused IT assets. 
This initiative is geared towards everyone, from individuals and educational institutions to businesses, government entities, NGOs, community organizations, and the media.
Unlocking the Value of Your IT Assets
Have you ever considered that your outdated IT equipment might hold more value than you think? SNS Network is on a mission to simplify the management of aging IT equipment, ensuring the retirement of these assets is both secure and environmentally friendly. Their expertise lies in helping businesses transition at the optimal time when these assets still hold significant value, providing a seamless shift to the next phase and offering improved financial flexibility.
SNS Network empowers organizations to securely and sustainably manage their aging IT equipment, enabling them to unlock hidden value for future innovations. This approach safeguards IT investments and ensures these assets continue to contribute to a business's growth and success.
Why Choose SNS Network?
Sustainable E-Waste Management
SNS Network supports sustainable practices, effectively managing and reducing IT equipment waste. Their dedication to environmental responsibility ensures the disposal of IT equipment aligns with sustainable waste management principles.
Ensuring Data Security and Confidentiality
Data security is a top priority for SNS Network. They strictly adhere to the NIST SP 800-88r1 standard to maintain the integrity and confidentiality of data, ensuring it remains protected and inaccessible to unauthorized parties. Essentially, all data will go through a media sanitization process which will effectively render access to the data inaccessible, thus maintaining a standard of confidentiality that businesses can trust in.
Propelling Green Initiatives
Embarking on the journey towards sustainability can be a daunting task, with various risks and opportunities to consider. Fortunately, SNS Network is here to guide businesses through this process, offering invaluable assistance in advancing ESG (Environmental, Social, and Governance) initiatives. SNS Network provides businesses with a robust framework to kickstart their sustainability endeavors. This support not only simplifies the process but also enables businesses to identify and implement green initiatives with greater efficiency. With SNS Network's expertise, businesses can confidently embrace sustainability, making strides towards a greener and more responsible future.
Streamlined Device Lifecycle Management via Device as a Service (DaaS)
SNS Network's innovative Device as a Service (DaaS) solution simplifies the management of IT equipment's entire lifecycle. From procurement and setup to maintenance and eventual disposal, this streamlined approach enhances operational efficiency, simplifies technology management, and guarantees that devices remain up-to-date and environmentally compliant throughout their lifecycle.
The Benefits of 'Asset Recovery Service' for Your Business
Transform Aging Equipment into Business Growth
SNS Network specializes in converting outdated devices into opportunities for business expansion, ensuring your technology remains a valuable asset.
Carbon Footprint Reduction
SNS Network actively works towards reducing its environmental impact by implementing sustainable practices, contributing to the reduction of carbon emissions.
Data Security Adhering to NIST SP 800-88r1 Standard
SNS Network's commitment to data security is unwavering, with adherence to the industry-standard NIST SP 800-88r1 to ensure the protection of data from unauthorized access as everything will go through a media sanitization process which renders the data inaccessible once it has been sent for disposal.
Type of IT Equipment
SNS Network accepts a wide range of IT equipment, regardless of brand or type, and their associated accessories. The following categories are included:
Category 1

Desktop
Laptop/Notebooks
Tablets and thin clients
Monitors
Printers
Servers
Mobile phones
Workstations
Smartwatches/Fitness trackers

Category 2

A/C adapters
Loose batteries
Dock/port replicators
Loose hard drives
Networking (switches, routers, modems, UPS)
Audio electronic equipment (speakers, DVD players, calculators, MP3/4)
Other: copiers, fax machines, projectors, scanners, telecom equipment, components, toner, external computer components, parts (cables, mice, keyboards, speakers, headphones, etc.)
Please note that products listed under Category 1 come with incentives per device, while those listed under Category 2 do not offer incentives.
Are you eager to learn more about the SNS Network and Dell Technologies Sustainability Campaign, "Dispose Responsibly"? Click right here to leave your interest. It's time to make responsible choices for a sustainable and greener future.
For more details, you can visit the following pages:
Pokdepinion: Anything that can have a positive green impact to the environment is always a welcome initiative. Given the sheer amount of e-waste that is produced in a lot of businesses, I expect this to have a bigger impact than most would think it to be possible.