Review
ASUS ROG GT51 gaming desktop review — when money is out of the question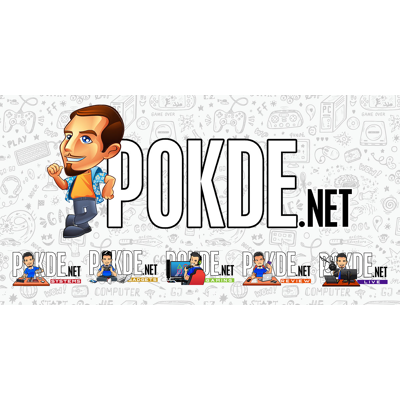 Positives
+ High performance
+ Workstation-capable machine for video or 3D rendering
+ Futuristic look with Mayan inspired design
+ Solid build
+ Crazy fast SSD performance
+ VR Ready with GTX 980 SLI
Negatives
- Pricey
- Limited BIOS customization
- Horrible cheap bundled peripherals do not match the status of the system at all
ASUS ROG fans come from all kinds of backgrounds. From DIY PC enthusiasts, gamers or even people who are professionals in fields that aren't even related to computers and technology. From a PC enthusiast's perspective, it is quite silly to buy a pre-built gaming desktop as compared to building it themselves, as the former is usually a much pricier option. But for some people who might find the idea of configuring and building a PC to be daunting, the safe route to take is to buy a complete gaming desktop. I had a chance to play with the ASUS ROG GT51 gaming desktop, and this is my review.
Unboxing
ASUS ROG GT51 is a full tower PC and that's the main reason why the box is huge. At the front of the box we have an image of the ASUS ROG GT51 itself, and I really can't wait to unbox this thing.
Inside the huge box we have another box and the ASUS ROG GT51 itself. With all the high-end hardware installed in the ASUS ROG GT51, this monster is heavier than my personal computer. Lifting it out was no easy feat. On the ASUS product page, it said that ASUS ROG GT51 weighs in at a hefty 27kg, and we do not doubt it.
Inside the box it has a matching keyboard and mouse set, power cables and some documentation. Actually the system should come with a ROG band, but things happened and we didn't get it.
Appearance
Let's take a tour of the exterior.
At the front top edge, we see the ASUS ROG GT51 with a total of four USB ports consisting of 2 USB 3.0 ports, 1 USB 3.1 type C port and 1 USB 3.1 type A port, and also the standard audio and microphone jack. If you noticed the small logo, that's actually a NFC tag reader that will work with the ROG band. The wearable ROG band lets you access Shadow Drive — a hidden hard drive space for keeping your personal and confidential data safe. You can also use ROG band to activate the ASUS ROG GT51's overclocking mode.
On top of the casing we have a vent with a cool Mayan pattern. and I hope there was/will be no sacrificial rituals held on the ASUS ROG GT51. A space compartment is present for you to put anything there such as your smartphone or keys.
On the front we have the iconic ROG logo and twin side-light strips which only lid with red LED. The button on the right is the power button, while the left is the Turbo OC button, which allows one push overclocking.
The DVD drive is on the right, and is oriented vertically.
The front air intake, or what we prefer to call the "Ironman Arc Reactor", which can be customized with RGB lighting profiles with up to 8 million colors, or you can opt for the dramatic OC lighting effect too.
Moving to the rear of the ASUS ROG GT51, you get all the necessary connectors. It has a total of 6 USB 3.0 ports, 2 USB 2.0 ports, a combo PS/2 port, single Ethernet port and the usual audio jacks on the I/O panel. There are plenty of video display outputs since the unit has a total of two graphics cards, and at the bottom we have the PSU.
ASUS ROG GT51 side panels are among the best looking I have ever seen. On the right we get a window, with a mesh under the clear panel.The illuminated ROG logo on the cooler peeks through the window here. The two black bars spanning across the window are the supports for the graphics cards, which we will take a closer look at later. Over on the other side, the panel also sports the ROG logo. So now let's take a look what is inside the rig.
I actually never planned to opening up this monster in the beginning. But I noticed the warranty void sticker was already torn, indicating someone before us has already opened the side panel. So without waiting any longer I grabbed a screwdriver and took a peek inside!
WARNING: Opening the side panel will void your warranty. Do it at your own risk.
ASUS did a good job with the cable management inside the ROG GT51. Even though it is fitted with a non-modular power supply, ASUS managed to hide all the cables at the back of the motherboard tray.
As you can see, the ASUS ROG GT51 comes with an AcBel power supply, which doesn't surprise me at all since AcBel is one of the reputable PSU brands out there. Actually it is not only ASUS that uses AcBel PSUs, but there are other OEMs that use the same brand too. Rated at 700W and 80 Plus Silver certificated, the PSU has a total of four 12V+ rails at 19A each, which are capable to deliver a total of 624W. I bet this system won't even reach 600W under load, and I will confirm it in the benchmark section later.
A pair of graphics cards are installed in a SLI configuration in the rig, both are reference NVIDIA GeForce GTX 980 cards. Although they are just reference cards, each one has its own metal backplate and has an individual VGA holder with the exclusive ROG branding. The VGA supports also ensure that your cards won't start sagging down.
A 120mm AIO liquid cooling system with ROG logo and red LED lighting keeps the CPU cool, which from the looks of it I can be pretty sure that it's based on Asetek's AIO liquid cooler design. Under the CPU block there is an Intel Core i7 6700K processor providing the grunt necessary for serious gaming.
The ASUS ROG GT51 packs 4 sticks of unbuffered DDR4 RAM, each 16GB in size, giving a total of 64GB. That's is four times more than what I have in my current PC's setup. For the RAM, ASUS has chosen Apacer as their RAM partner.
Moving on to storage we have a single 2TB Toshiba HDD for mass storage, and two blazing fast M.2 PCIe SSDs. One is under the first graphics card and another one is mounted on a PCIe adapter. I don't want any trouble here, so I left the SSDs alone. All the hardware are connected to ASUS' in-house designed motherboard, naturally.
Installing more hard drives for more storage won't be a problem as there is plenty of space and power cables for it, all you need are just extra SATA cables to connect the drives to the motherboard.
Looking at the casing as a whole, actually there is still room for improvement. Let's take an example that's worth mentioning. At the top we can see there's so much clearance, enough to mount a 240mm AIO liquid cooling but it can't happen as it only has a single 120mm fan grill. Revising the design so it can be compatible with 240mm radiators would be better if the end user decides to upgrade to a better cooling solution later on.
During the benchmark, I'm using the ASUS ROG Swift PG27Q gaming monitor, along with ASUS Cerberus gaming peripherals.
Specification
BIOS Interface
ASUS ROG GT51 comes with an Intel Z170 chipset motherboard and also an overclockable Intel Core i7 6700K which has an unlocked multiplier. But rather than give us full control over the system, ASUS decided to limit the BIOS options in ROG GT51. It doesn't bother me at all since I found none of the games in our library were CPU-limited, but I am pretty sure some people will want to squeeze as much performance as they can out of this monster.
Performance
For the operating system the ASUS ROG GT51 uses two M.2 PCIe SSDs which are set up in a RAID 0 configuration. For archive or bulk storage, a sizable 2TB mechanical hard drive helps you store all the p0rn games you have.
In terms of performance, the SSDs make an impressive showing, which is already expected when two already fast PCIe SSDs are paired together in RAID 0.
The 2TB drive is not bad at all. For me, the transfer speeds are fair, and should suffice for daily usage and also as a game archive.
LinX used to be my favourite tool for CPU burn test and stability testing. It is still among the best out there and I won't completely ditch it, but I have found that testing the system stability with ROG Realbench gives more reliable results since it run real-life tasks to test your system. I tested the ASUS ROG GT51 with Realbench and it had no stability issues at all at the stock clocks. In the Realbench test, ROG GT51 peak power consumption was recorded at 447W. In the one touch OC mode, the ROG GT51 actually did not pass the test.
The AEGIS II software is not one to be missed. All the customization and system activity can be managed and monitored via the nifty bit of software.
For the game benchmarks, I ran all the test with ASUS ROG Swift PG27Q which supports G-SYNC. It was such a good monitor that I decided to write a separate review for it. Personally, I think frame rates are not the real issue when you are gaming with NVIDIA G-SYNC as what matter is the fluid viewing experience, something which G-SYNC delivers in bucket loads. For the sake of the GPU performance review, I turned off G-SYNC and these are the results.
At first I ran into a problem with the SLI profile when playing DOTA2. I tried some "solutions" found on reddit and many other forums, but in the end I just simply put -dx11 in the launch option and it fixed the SLI performance issue. Low GPU usage is observed at both 1080p and 1440p resolutions, and the game only really starts using the GPUs to their fullest potential when we cranked it up to 4K. The ASUS ROG GT51 didn't break a sweat at all in DOTA2.
CS: GO also doesn't make the ROG GT51 sweat, having no problem pushing out high frame rates at all resolutions. Similar to DOTA2's case, the game wont fully utilize the GPUs' performance until we hit 4K resolution.
Moving on to Overwatch which is fast gaining popularity, the ASUS ROG GT51 handled it with ease. Running buttery smooth without any lag but occasionally the ASUS GameFirst app causes the games to have insanely high ping. Planning to play OW on the ASUS ROG GT51? Not a problem.
Soon we will be replacing Battlefield 4 with the upcoming Battlefield 1, but we might stick with BF4 until BF1 is free of bugs or any major performance issues like in the early days of BF4. The ASUS ROG GT51 really did a good job in keeping the game smooth with zero lag. It is worth remembering that this game is quite old already anyway.
Witcher 3 is the game where the ASUS ROG GT51 begins to be properly stressed. The unit is able to hit an average frame rate of 60 with NVIDIA Hairworks on at 1080p. At higher resolutions it begins to deliver lower frame rates. This is where you should enable the NVIDIA G-SYNC for better gameplay.
As can be seen the heat output of the CPU and GPUs are well controlled, as they never hit the thermal limit in games or benchmarking runs. Power consumption wise, we must take into account that the ASUS ROG GT51 comes with two high-end cards in SLI configuration.  Sure, NVIDIA Pascal cards are already in the market but that doesn't mean these cards are considered weak or obsolete because they still can deliver high frame rates and also support NVIDIA G-SYNC and are VR Ready too. Also, if you noticed, the power consumption is actually lower in some games when it is played at higher resolutions. I'm not sure what happen but this is what I got.
Conclusion
ASUS managed to put great hardware into a splendidly designed case with the distinctive Mayan pattern. The exterior of the case is commendable, but the interior could use some improvement. As I mentioned before, the top panel should be made compatible with 240mm radiators. It can also be more tidy if it has removable drive bays. I have absolutely no idea what the 5.25″ drive bay is doing in the casing. Other than that, the ASUS ROG GT51 is pretty upgradable. Installing more hard drives or SSD is not a problem at all, plenty of unused SATA ports on the motherboard ao allow you to add up to 6 storage devices. If you want to throw in a better sound card, you will find that that's not a problem at all. There are two PCIe x1 slot with enough clearance for any sound card like the ASUS Xonar Essence STX II.
Performance wise there is nothing to be complained about. ASUS ROG GT51 is a monstrous machine to start with, both in appearance and performance. Our review unit comes with two NVIDIA GeForce GTX 980 graphics card but referring to ASUS' official product page, the latest refreshed model comes with the latest NVIDIA Pascal graphics cards. If you already own the ASUS ROG GT51 and plan to upgrade the GPU, it's better not to do it as it will void your warranty. Instead of voiding your warranty you would better spend the money on any G-SYNC monitor such as the ASUS ROG Swift PG27Q gaming monitor. And if you're wonder why i didn't mention the bundled peripherals at all, it's because the ROG GT51 deserve better peripherals. Shame on ASUS for putting those crappy peripherals into the box at all.
Judging by its performance, ASUS ROG GT51 is deserving of our highest award, the Gold Pokdeward. Great performance doesn't come cheap. And in this case, with great performance comes great costs. This futuristic monster of a rig with a Mayan-inspired design is priced at RM12999 but if money is of no concern, you should get one!