AMD's Latest AGESA Update Reveals Imminent Ryzen 7000G APU Launch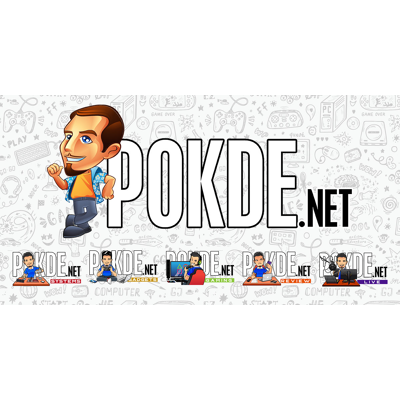 AMD's Latest AGESA Update Reveals Imminent Ryzen 7000G APU Launch
The recent motherboard BIOS updates, from ASUS and ASRock use the same AGESA 1.1.0.0 microcode – notably, this firmware update also includes references to the unannounced Ryzen 7000G desktop APUs. Per Andreas Schilling of Hardwareluxx, the BIOS data mentioned "Phoenix (PHX)", which is the codename of the Zen 4 mobile processors for laptops (which will be on the 7000G in socketed form as well).
.@ASUS_ROG did also release new bios versions with AGESA 1.1.0.0 for the X670 and X670E motherboards. Phoenix for desktop should be around the corner.https://t.co/Qmsf4VqOZS pic.twitter.com/hNMIZcTJec

— Andreas Schilling 🇺🇦 🇮🇱 (@aschilling) November 7, 2023
Currently, the Phoenix family of chips occupies the Ryzen 7040 series on the company's mobile portfolio, where the number '4' indicates its underlying Zen 4 core architecture. These chips max out at 8 cores and are monolithic – unlike the "Dragon Range" 7045 series that derives itself from the desktop "Raphael" family of chips. Other aspects of the 7040 series include up to Radeon 780M onboard graphics, which offers decent amounts of graphics horsepower for light gaming.
However, it's unclear whether a subset of Phoenix chips, dubbed Phoenix 2, would be part of the upcoming Ryzen 7000G lineup. These chips are the first to use the smaller "Zen 4c" cores that focus more on efficiency, though virtually all performance and feature characteristics are equal to the full-size Zen 4 core. It's also worth pointing out if Ryzen AI, present in both Ryzen 5 7640U and Ryzen 7 7840U, would make its way to desktops or simply get disabled for segmentation reasons.
The launch timeframe for these chips so far remains unclear, but the next available opportunity available for major product announcements is the upcoming CES 2024 event in January.
Pokdepinion: Something like a hypothetical 7600G/7800G could be good enough to function as a lightweight gaming machine on its own.