Apple M3 Series Chips: Transforming Personal Computing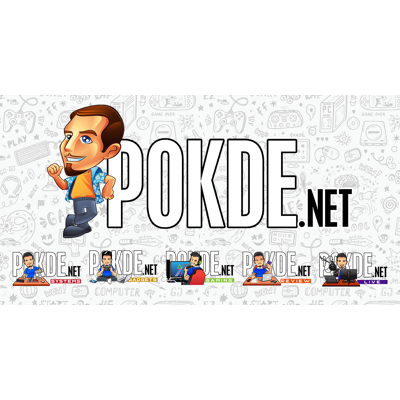 Discover the incredible power and efficiency of Apple's latest innovation in chip technology: the M3, M3 Pro, and M3 Max. These chips are not just an upgrade; they are a complete transformation of what personal computers can achieve, featuring the industry's first 3-nanometer process technology.
Unveiling the M3 Series: A Giant Leap in PC Performance
Groundbreaking 3-Nanometer Technology
Apple proudly introduces the M3, M3 Pro, and M3 Max, marking a significant milestone in the evolution of Mac's silicon. These chips are the first in the personal computer realm to utilize the pioneering 3-nanometer process technology. This innovation allows for a denser packing of transistors, resulting in enhanced speed and efficiency, showcasing the remarkable journey of Apple silicon since the M1 chips.
A New Era of Graphics and Speed
The M3 family features a next-generation GPU, setting a new standard in graphics architecture for Apple silicon. With up to 2.5x faster rendering speeds than the M1 chips, improved CPU and Neural Engine performance, and support for an extensive range of unified memory, the M3 series is a testament to Apple's relentless pursuit of excellence.
Game-Changing Features of the M3 Chips
All-New GPU: Dynamic Caching and More
Experience graphics like never before with the M3's next-gen GPU, introducing Dynamic Caching for efficient memory utilization, hardware-accelerated ray tracing for realistic imagery, and mesh shading for complex scenes. These features collectively deliver unparalleled performance while maintaining Apple silicon's legendary power efficiency.
CPU: Faster and More Efficient
This slideshow requires JavaScript.
The M3 series boasts a CPU with up to 30% faster performance cores and 50% faster efficiency cores compared to the M1, ensuring swift completion of demanding tasks and an overall smoother user experience.
Maximizing Potential with Unified Memory and AI
Up to 128GB of Unified Memory
The M3 chips continue the legacy of Apple's unified memory architecture, providing high bandwidth, low latency, and unmatched efficiency. This design ensures that all components of the chip can swiftly access the same data, eliminating the need for multiple memory pools and enhancing performance.
Enhanced Neural Engine and AI Capabilities
With a Neural Engine that's 60% faster than its predecessor, the M3 series significantly accelerates machine learning workflows, offering faster image processing, improved scene detection in video editing, and more, all while ensuring user privacy.
Introducing the M3, M3 Pro, and M3 Max: A Chip for Every Need
M3: Phenomenal Performance for Popular Systems
The M3 chip, with 25 billion transistors and a 10-core GPU, delivers a significant boost in graphics performance, making it perfect for gaming and everyday tasks. Supporting up to 24GB of unified memory, it is a powerhouse for the most commonly used systems.
M3 Pro: Elevated Performance for Professionals
Designed for users requiring more robust performance, the M3 Pro features 37 billion transistors, an 18-core GPU, and up to 36GB of unified memory. This chip is ideal for graphics-intensive tasks and professional applications on the go.
M3 Max: Unmatched Performance for Demanding Workloads
The M3 Max is the pinnacle of the M3 series, designed for the most demanding pro workloads. With 92 billion transistors, a 40-core GPU, and support for up to 128GB of unified memory, it ensures exceptional performance for video post-production, AI development, and more.
Pokdepinion: The Apple M2 Chip itself striked a perfect balance between power usage and performance, it makes me wonder how the M3 Chip would beat its own benchmark this year now!