Review
Gamdias Zeus P1 RGB gaming mouse review — high end specifications, without the price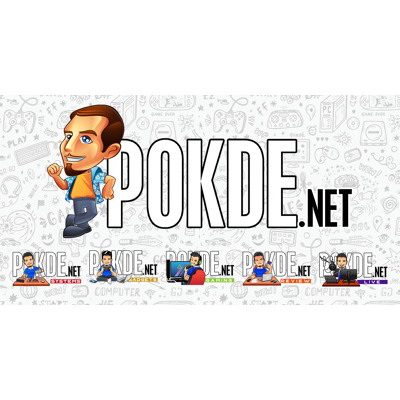 Positives
+ RGB looks great with the double level RGB strips
+ Textured rubber grips are comfortable to hold
+ Plastic top shell looks durable
+ Comprehensive driver software
+ Tactile buttons
+ Accurate sensor at normal sensitivities
+ Affordable
Negatives
- Mushy side buttons
- RGB has a dead spot above the side buttons, certain colors can look a little muted
- Unable to calibrate to surface for better precision and LOD
I am gonna say it. I am a sucker for RGB lighting. So when Gamdias sent over the Gamdias Zeus P1 RGB with a gasp 12000 DPI sensor and heavy breathing RGB, I immediately requested the mouse in question to review. Not only was it a good opportunity to try out a new mouse (with RGB), it was actually a legit reason to get permission to game during office hours. Without further ado, let's get down to gaming..err I mean testing the Gamdias Zeus P1 RGB gaming mouse we have here.
Unboxing
The front of the packaging is attractive enough, highlighting the Double Level RGB feature, 12000 DPI sensitivity and 8 smart keys. The rear does more of the same but offers a different look at the Gamdias Zeus P1 RGB. However I would prefer if there was a window or a flap that allows the prospective buyer to get a feel of the mouse's shape before buying it.
The mouse inside is held by injection-molded clear plastic and a cardboard tray. There really is no point in having clear plastic holding the mouse, as there is no way to see the mouse without removing it from the package. All I got is the Gamdias Zeus P1 RGB and a quick installation guide, which is all I need anyway.
Appearance
The Gamdias Zeus P1 RGB looks like a pretty basic mouse, aside from the row of buttons behind the scroll wheel and that huge emblem. Basically every mouse features the same look. I gotta give kudos to Gamdias for not trying to slap a rubber coating on the Gamdias Zeus P1 RGB, which will just limit its lifespan. The sides are rubber, but from my experience, rubber sides last a lot longer than the rubber top shells.
Two side buttons here on the left side, with a rather generous recess for my thumb to rest in. The textured rubber grip is also a nice touch, but as with all rubber finishes, I worry about its durability. The double level RGB looks pretty good, but they are illuminated by the same LEDs, which means that you can't have the lines sporting different colors.
Here over on the right we see more of the textured rubber.
Under the mouse are three Teflon feet, with a large one at the rear end and two smaller ones in front. They are pretty thick, which should bode well for durability. The sensor is offset towards the front of the mouse, which depending on how you move your mouse, may result in a higher or lower sensitivity. If you usually move the front of the mouse more than the rear end of the mouse, then the sensor positioning here will cause the Gamdias Zeus P1 RGB to feel more sensitive. I believe most people actually move the front of the mouse more, so the sensor placement may be good, but it may take some time to get used to it if you are coming from mice with a different sensor position.
Last but not least, you get a braided cable, with a gold-plated connector. The connector has some flanges but luckily they are quite minimal, so your other stuff should still fit in adjacent USB ports.
Specifications
User Experience
The Gamdias Zeus P1 RGB works via plug-and-play, but of course, we will want to make of the RGB lighting offered here. Gamdias' has a unified driver software, which is Gamdias Hera. You may have to download updates to allow the driver software to manage your peripheral though, but the process is very simple and anyone who has installed software will face no problems at all. With the software installed, you get a plethora of features to play around with.
You get the usual key reassignment, acceleration, DPI level adjustments in 100 DPI steps, polling rate options. As always, I am using a 500 Hz polling rate and 2000 DPI. You can also have profiles automatically switch when you start up a game or a software, so you can have optimized key assignments for every game. There is also the ability to record macros of not only your keypresses, but also mouse movements as well. There is no option to calibrate the mouse to your surface though.
A more gimmicky feature is to record voice clips and bind them to your keys. Since the Gamdias Zeus P1 RGB doesn't actually have a whole lot of keys, I find it rather irrelevant to have this feature. And besides, most online games already has commands that can be bound to your keyboard.
The lighting on this mouse deserves an entire paragraph dedicated to it, simply because RGBae. You can decide to not have it light up at all, light up in a single color, assign each of the 13 different zones a different color and also pick from 5 different effects, with a choice of different speed and also brightness control. Pretty comprehensive. However, you do not get the same freedom of choice with the logo LED. If you noticed, you can have 6 preset DPI levels, and each of those DPI levels correspond to a different color for the logo. You get a choice of red, yellow, green, white, blue and pink here. Of course, you can simply set any of the presets to your preferred DPI to get your preferred color on the LED, but why did Gamdias had to make it so difficult, when they can offer 13 zones of lighting for the two illuminated lines that run along the side of the mouse?
The RGB illumination here is good, but not as nice as I expected. There is a dead zone above the side buttons which disappointed me a little. The scroll wheel also doesn't light up properly, despite featuring clear sides. It seems that the scroll wheel gets its light from the nearby LEDs instead of having a dedicated one for itself.
Moving on, the Gamdias Zeus P1 RGB has a nice shape and fits my hand pretty well. Its size is just nice for me. The hump on this mouse is biased towards the front, and the high buttons make it suitable for any type of grip. I personally switch between a fingertip grip when gaming and a palm grip for everything else, and it was comfortable enough for me. The buttons are harder than I am used to, and after some searching, these are Huano switches, instead of the Omron switches that are some kind of an industry standard by now. They are tactile, so I am not complaining. The scroll wheel and DPI switching buttons are nice to press too. The side buttons are quite mushy though, with quite a bit of travel. The rubber grips on the side were sticky at first, but after wiping them and using them for a while, they are quite comfortable now.
I use the Cooler Master Swift-RX gaming mousepad. Tracking is good but there is some jitter noticed at 8200 DPI onwards. I could not control the mouse well at even 5600 DPI, so I can not tell you how well it handles the higher sensitivities in real usage. Some Googling led me to the fact that it uses a PMW3336 sensor, and not the PMW3366/PMW3360 sensors that are popular in mice featuring 12000 DPI. LOD is decent at around 2-3mm too, but I am sure with calibration to the surface, it can be even further minimized. That's a feature that is sorely lacking here.
Conclusion
I enjoyed using this mouse. At the sensitivities I use, it was as accurate as I needed it to be. The higher sensitivities may be adversely affected by the fact that you can't calibrate the sensor to your surface. The two primary buttons are good, while being a little harder than the Omron switches I am used to. RGB is of course a nice addition, but the fact that you have to swap between the DPI presets to use a different color on the logo is annoying. The mouse is just RM209 on Lazada which makes it rank as one of the cheapest mice with 12000 DPI and RGB, if you are after that sort of thing. All in all, the Gamdias Zeus P1 RGB is worthy of our Bronze Pokdeward.