LG Electronics Introduces New Technologies; All Fitted Into Their Product Lineup This Year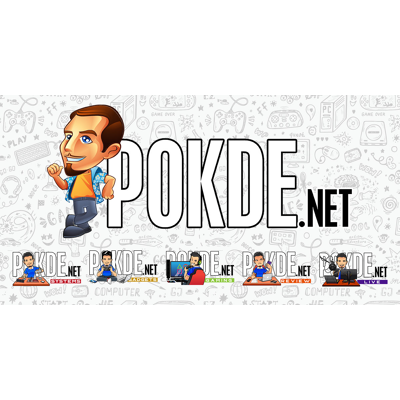 LG Electronics have some tricks up their sleeve, and it seems pretty interesting.
It's been a while since we've last heard from LG. They've been doing pretty well ever since they brought in the OLED TVs as it definitely made the company stand out again in the eyes of the masses.
Today, LG Electronics Malaysia showcased a bunch of their new products and highlighted the innovative new technology behind it. These new technologies will serve to not improve our lives but to also future-proof the products itself. Let's take a look, shall we?
LG Electronic Introduces New Technologies
Next Generation LG TVs
The LG OLED G7 features the Picture-on-Glass design and it's surprisingly thin at only 2mm, which allows to produce image that seemingly float in the air. It also carries a Blade Slim design that allows the viewers to have a consistent viewing experience even when watching it from the sides.
LG's OLED technology, which gives it the truest blacks by shutting off the pixels and thus enhancing the colours displayed on screen, is said to have improved as well in terms of the self-lighting pixels.
This year's OLED and Super UHD TVs will have Active HDR with diverse HDR formats including the HDR10 and Dolby Vision, which will results in imaged with improved brightness and contrast ratios. The latest Super UHD TVs will feature the Nano Cell technology, which gives colour accuracy up to 64 times richer than conventional TVs. This Nano Cell technology will aid in delivering consistent colour display of up to 60 degrees from the TV.
LG's Refrigerator Technologies
ARVE Error: need id and provider

LG Electronics noted that in every household with a refrigerator, it tends to get opened a lot and thus, it leads to a loss of cold air and will increase electricity usage. To aid with the situation, LG has created the Smart InstaView, where you can view the contents of your fridge without opening it. All you have to do is just knock on the black glass twice and it will then temporarily show you what's inside.
Then there's the Hygiene Fresh+ feature, which eliminated contaminated air inside the refrigerator, which enables it to maintain the daily freshness of food inside it. Imagine it like an air purifier system that sterilizes and eliminates bacteria, viruses, mold spores and odors, but for your fridge. Furthermore,
LG noted that the key to preserving the freshness of the food lies in having constant temperatures and as such, the LG Inverter Linear Compressor will have less fluctuations in temperature for the fridge when compared to regular inverter compressors.
LG TWINWash
Designed to help simplify daily house chorse, the new LG TWINWash not only has a bigger capacity compared to regular washers, it's able to host 2 wash cycles simultaneously. According to LG, studies have shown that 91% of consumers find the need to separate their laundry, which is time consuming as one wash cycle could take approximately an hour.
With LG's TWINWash system, you can easily divide your laundry and wash it in one go. It features one large top washer and a smaller pedestal washer. This is extremely useful since many of us will need to separate the whites from the coloured clothes that we have when we need to wash them.
LG Smart ThinQ Technology
Have you ever thought what it's like to have a high-tech washing machine? Well, here's one for starters. LG's new washing machines with the Smart ThinQ technology, which allows the consumers to monitor their laundry remotely via their smartphones.
Not only that, you can also download specialized wash cycles online for specific clothes. Yes, it's like downloading washing modes for jeans, delicate baby clothes, and other kinds of clothes that may pop up in the future as well. Never would I have thought that future-proofing a washing machine is possible until I saw this feature.
David Oh, Managing Director of LG Electronics Malaysia, said:
With our introductions of 'World's First' technologies, LG takes pride in striving to offer the best innovations to achieve recognition on an international level. LG showcases its understanding in creating technologies that marks a difference for our consumers. We bring innovation to a whole new level, with products designed to improve consumers lifestyle through comfort and durability.
Pokdepinion: I have to say that I like the new stuff LG is coming up with. Some might argue that it's not exactly a new concept but who cares? It seems beneficial for everyone. Now, i can only hope that the prices for the products won't be too devastating to see.