Elevate Your Computing Experience with Apple's 24-inch iMac and M3 Chip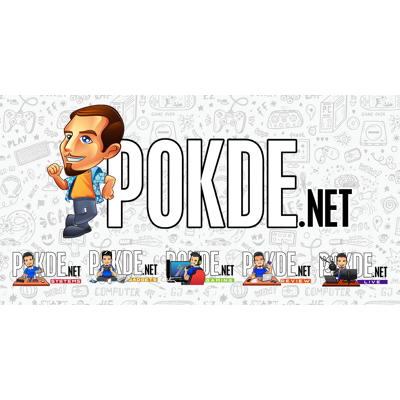 A New Era of Performance with Apple's M3 Chip
Apple has once again raised the bar with the introduction of the new 24-inch iMac, now supercharged with the extraordinary M3 chip. This enhancement marks a significant leap in the all-in-one computer's capabilities, promising up to 2x faster performance than its predecessor. The iMac's sleek and slim design, combined with its expansive 4.5K Retina display, offers users an immersive and vibrant visual experience.
Unleashing the Power of M3
The M3 chip is a game-changer for the iMac, featuring an 8-core CPU, up to a 10-core GPU, and support for up to 24GB of unified memory. Users can expect a substantial boost in performance across various applications, from seamless multitasking to engaging in intensive creative tasks such as editing high-resolution photos and 4K video streams. The M3's next-generation GPU introduces hardware-accelerated mesh shading and ray tracing, enhancing gaming experiences and speeding up three-dimensional design and creation.
Optimized Performance for Everyone
The new iMac offers unparalleled productivity for diverse user groups, including small businesses, students, gamers, and everyday consumers. Notable improvements in browser performance, productivity apps, and gaming frame rates contribute to an overall smoother and faster user experience.
A Perfect Choice for Upgraders and New Users
Those upgrading from an Intel-based iMac will witness a transformative performance increase with the M3-powered iMac. The device outperforms the most powerful 21.5-inch iMac model by 4x and is up to 2.5x faster than popular 27-inch iMac models. New iMac users are not left out, as they will enjoy up to 4x faster performance compared to the bestselling 24-inch all-in-one PC with the latest Intel Core i7 processor.
The World's Best All-in-One
The 24-inch iMac stands out as the world's best all-in-one computer, thanks to its industry-leading 4.5K Retina display, advanced connectivity options, and top-notch camera, speakers, and microphones. Its thin design and vibrant color options make it a stunning addition to any workspace.
Seamless Integration with Apple Ecosystem
The iMac offers a seamless experience with other Apple devices, enhancing productivity and providing convenience to users. Features such as Continuity, Universal Clipboard, and the ability to answer phone calls directly from the iMac contribute to a harmonious Apple ecosystem experience.
Experience the Future with the 24-inch iMac and M3 Chip
Apple's 24-inch iMac with the M3 chip represents a monumental leap in all-in-one computing. Users can expect blistering speeds, a gorgeous display, and a design that stands out in any setting. Whether you are a creative professional, student, or simply seeking a top-tier computing experience, the new iMac is tailored to exceed expectations. Embrace the future of computing with Apple's latest innovation.
24-inch iMac M3 Pricing and Availability
The new 24-inch iMac with M3 is available to order soon on apple.com/my/store and in the Apple Store app.
iMac with 8-core GPU starts at RM6,299 and RM6,059 for education, and is available in green, pink, blue, and silver. It features an 8-core CPU, 8GB of unified memory, 256GB SSD, two Thunderbolt ports, Magic Keyboard, and Magic Mouse.
iMac with 10-core GPU starts at RM7,299 and RM6,809 for education, and is available in green, yellow, orange, pink, purple, blue, and silver. It features an 8-core CPU, 8GB of unified memory, 256GB SSD, two Thunderbolt ports, two additional USB 3 ports, Magic Keyboard with Touch ID, Magic Mouse, and Gigabit Ethernet.
Pokdepinion: It's one thing the iMac will be packed with so much power using the Apple M3 chip, it does this with style. Makes a beautiful piece on the desk with the vibrant colors too.