Unveiling the MacBook Pro M3: A New Era of Performance and Innovation in Malaysia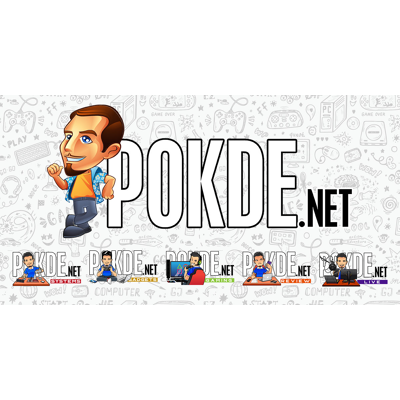 The MacBook Pro M3 marks a monumental shift in the realm of professional laptops, with Apple once again proving its commitment to innovation and excellence. The anticipation surrounding the MacBook Pro M3 release date in Malaysia is palpable, as tech enthusiasts and professionals alike are eager to get their hands on what promises to be a transformative device.
MacBook Pro M3 Specs: A Glimpse into the Future
Apple's MacBook Pro M3 is a powerhouse, bringing an unprecedented level of performance and capabilities. It features the groundbreaking M3 family of chips, ensuring that users experience remarkable efficiency and speed across all tasks. The next-generation GPU architecture and a faster CPU are central to this, providing a smooth and responsive user experience.
The 14-inch MacBook Pro M3 model is ideally suited for students, creatives, and entrepreneurs, delivering outstanding sustained performance in professional applications and gaming. It showcases up to 60% faster performance than the previous generation 13-inch MacBook Pro with M1, making it an essential upgrade for users across various fields.
For those requiring more robust capabilities, the 14- and 16-inch MacBook Pro models with M3 Pro and M3 Max chips are available. These variants cater specifically to the needs of coders, researchers, and creatives, offering additional unified memory support and performance improvements that truly push the boundaries of what a laptop can do.
Experience the Best with MacBook Pro M3 in Malaysia
Choosing the MacBook Pro M3 range means opting for a holistic and immersive computing experience. All models in this lineup feature a stunning Liquid Retina XDR display, ensuring that visuals are crisp, vibrant, and true to life. A 1080p camera and a six-speaker sound system are integral parts of this package, enhancing video calls and multimedia playback.
Connectivity is a breeze with the MacBook Pro M3, thanks to a variety of ports that cater to all your peripheral needs. With up to 22 hours of battery life, users can confidently take their work on the go, ensuring that productivity never takes a back seat.
MacBook Pro M3 Release Date in Malaysia: Mark Your Calendars
The release of the MacBook Pro M3 in Malaysia is set to redefine the professional landscape. As the release date draws nearer, the anticipation continues to build, with users ready to embrace the power-efficient performance, breathtaking display, and advanced connectivity options that distinguish the MacBook Pro M3 from its competitors. You will be able to purchase it from apple.com/my/store.
MacBook Pro M3 Price Malaysia
The 14-inch MacBook Pro with M3 starts at RM7,499 and RM7,029 for education
The 14‑inch MacBook Pro with M3 Pro starts at RM9,999 and 

RM9,249

 for education
The 16‑inch MacBook Pro starts at RM11,999 and RM11,039 for education.
Conclusion
With the MacBook Pro M3, Apple has redefined the limits of what a professional laptop can achieve, merging power, efficiency, and elegance into a single device. The combination of impressive specs, competitive pricing, and the upcoming release make the MacBook Pro M3 a compelling choice for users in Malaysia, eager to elevate their computing experience to new heights.
Pokdepinion: About 7 years ago, when I saw the Macbook Pro in matte black, I completely fell in love with it. Now, it's further refined, and comes with the M3 Pro / M3 Max that is going to make it totally lovable! Come on Santa! Put this up on my wishlist already!