Apple M3, M3 Pro, and M3 Max Chips for Mac Unveiled – Here's Everything You Need to Know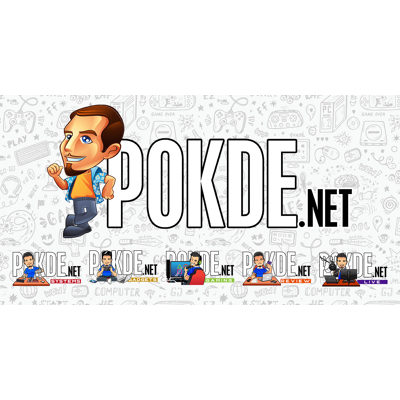 Apple is once again pushing the boundaries of technology with its latest announcement of the Apple M3 chip series, comprising the M3, M3 Pro, and M3 Max. These chips are set to revolutionize the world of Mac, delivering enhanced performance and introducing exciting new capabilities. What makes these chips truly remarkable is that they are the first personal computer chips built using the industry-leading 3-nanometer process technology, making them more powerful and efficient than ever before. Let's delve into the remarkable features of the M3 chip family.
Apple M3 Family: A Giant Leap in Graphics Architecture
The Apple M3 chip series introduces a next-generation GPU that marks a significant leap forward in graphics architecture for Apple silicon. It boasts increased speed and efficiency, along with an innovative technology called Dynamic Caching, which optimizes memory usage in real-time. This groundbreaking approach significantly enhances performance, making it ideal for demanding pro apps and games. With the M3 series, hardware-accelerated ray tracing and mesh shading arrive on Mac for the first time, providing up to 2.5 times faster rendering speeds than the previous M1 family of chips.
The M3 chips offer remarkable CPU performance, with performance cores that are 30 percent faster and efficiency cores that are 50 percent faster than the previous M1 chips. Whether you're compiling code or working on complex audio projects in Logic Pro, the Apple M3 series ensures tasks are completed efficiently. Notably, these chips offer the same multithreaded performance as the M1 but with significantly reduced power consumption, providing up to 35 percent more performance at peak power.
Each M3 chip features a unified memory architecture, offering high bandwidth, low latency, and unparalleled power efficiency. This innovation allows various components within the chip to access the same data without copying it, further improving overall system performance. It also supports up to 128GB of memory, enabling AI developers to work with larger transformer models and enhancing your MacBook's capabilities.
The Apple M3 series incorporates an enhanced Neural Engine that accelerates machine learning (ML) models. It's up to 60 percent faster than the Neural Engine in the M1 chips, making AI/ML workflows even more efficient while preserving user privacy. This boost in performance is beneficial for a variety of tasks, including image processing and video editing.
Additionally, all three M3 chips include an advanced media engine that offers hardware acceleration for popular video codecs. Notably, the M3 series now supports AV1 decoding, ensuring efficient playback of streaming services and further extending battery life.
Three Variants for Diverse Needs
Apple M3: This chip features 25 billion transistors, a 10-core GPU that's 65 percent faster than the M1, an 8-core CPU, and supports up to 24GB of unified memory.
Apple M3 Pro: With 37 billion transistors, an 18-core GPU (40 percent faster than M1 Pro), support for up to 36GB of unified memory, and a 12-core CPU, it's designed for users with more graphics-intensive tasks.
Apple M3 Max: The pinnacle of performance with 92 billion transistors, a 40-core GPU (50 percent faster than M1 Max), support for up to 128GB of unified memory, and a 16-core CPU (80 percent faster than M1 Max). Perfect for professionals tackling the most demanding workloads.
The energy-efficient design of the M3, M3 Pro, and M3 Max chips contributes to the new MacBook Pro achieving the longest battery life ever in a Mac—up to 22 hours. This not only means less time spent plugged in but also reduced energy consumption over the lifetime of the device. As part of its environmental commitment, Apple is working towards carbon neutrality, ensuring that every chip in every Mac is carbon neutral, from design to manufacturing.
Whether you're a professional user or simply looking for top-notch performance, the M3 chips are designed to meet a wide range of needs while adhering to Apple's commitment to environmental sustainability. The future of Mac is here, and it's faster, more efficient, and greener than ever before.
Pokdepinion: The M3 chip series represents a groundbreaking evolution in Apple's silicon technology. With faster GPUs, more efficient CPUs, enhanced memory architecture, and AI improvements, these chips are set to transform the Mac experience once again. Can't wait to give it a try ourselves and see how much it can really benefit us.