Review
ASUS ROG Swift OLED PG49WCD Review – Where QD-OLED And Super Ultrawide Meet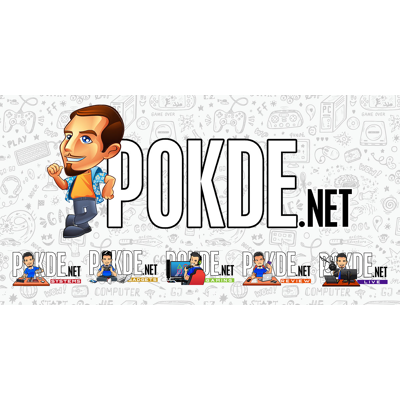 Overview
The massive 49-inch ASUS ROG Swift OLED PG49WCD sets to bring the best of monitors into one single package - can it achieve monitor perfection? Let's find out.
Positives
+ Expansive dual-QHD OLED display
+ High resolution accompanied with high refresh rate
+ USB-C display connectivity, with 90W PD support
+ Built-in KVM Switch
+ Integrated tripod socket and top-mounted USB port for cameras
+ Responsive and extensive menu controls
+ Wide color gamut
+ Sleek chassis design
+ Good brightness performance
+ Factory-calibrated sRGB color
Negatives
- Glossy display introduces glare
- Display isn't factory-calibrated for DCI-P3 color space
Unboxing
With an incredibly huge super-ultrawide monitor like the ASUS ROG Swift OLED PG49WCD, naturally the box comes in very wide sizes. I'd recommend getting a second person to help you out if you can, though this should be doable for a single person – you just need some strength to handle all that weight this monitor carries. Inside the box you get:
DisplayPort cable

HDMI cable


USB Type-B upstream cable
USB-C (DisplayPort + 90W PD) cable

Power cord (Type G, UK/Malaysia)

Power cord (Type I, Australia/China)*

Cable storage pouch (not shown)

ROG sticker pack
ASUS VIP Member notice
Unboxing instruction leaflet

Color calibration report

100mm x 100mm VESA mounting kit

Stand base
Stand strut
ASUS ROG Swift OLED PG49WCD itself
*Note: Type I plug is for Australian models – you may not receive this with local units. Do note that our review unit are not fully representative of the items included.
Specifications
ASUS ROG Swift OLED PG49WCD
Display Panel Type
49″ curved QD-OLED
Display Surface Type
Glossy
Resolution & Refresh Rate
5120 x 1440 (32:9, Dual QHD) @ 144Hz
Pixel Response Time
0.03ms (GTG)
Gamut Coverage
99% DCI-P3
△E <2
Color Depth
10-bit, 1.07 billion colors
HDR Support
Yes
Brightness
250 cd/m² (typical)
1,000 cd/m² (HDR peak)
Contrast Ratio
1,500,000:1 (typical)
100,000,000:1 (HDR)
Viewing Angle (CR≧10)
178°(H) / 178°(V)
Variable Refresh Rate Support
Display Certifications

TÜV Low Blue Light (Hardware Solution)

VESA AdaptiveSync Display 144Hz

VESA DisplayHDR 400 True Black

I/O
1x DisplayPort 1.4
1x HDMI 2.1
1x USB-C (DisplayPort Alt Mode, 90W PD)
1x USB-B upstream port
2x USB-A 3.2 Gen 1
2x USB-A 2.0
1x 3.5mm headphone jack
1x SPDIF optical audio out
1x AC-in (IEC C13/C14)
KVM Switch
Yes
Onboard Speakers
No
Power Consumption
Unspecified
Stand Articulation
Tilt: +20° ~ -5°
Swivel: +15° ~ -15°
Pivot: Unavailable
Height Adjustment: 0~100mm
Integrated 1/4″ tripod socket
VESA Mounting
100 x 100 mm
Dimensions & Weight
Monitor including stand: Unspecified, 11.7kg
Monitor only: 1196.4 x 371.7 x 155.4 mm, 8.5kg
Box: 1320 x 250 x 490 mm, 17.0kg
Performance
Brightness Uniformity
Since this is a huge monitor to begin with, a usual 3×3 grid on brightness uniformity test simply wouldn't cut it. In this case, we run the test with 7×3 grid to see how the OLED display handles brightness (note that this is with the Uniform Brightness setting off). We found very little difference in brightness in the majority areas of the display, short for the 4 outermost corners (top-left and bottom-right in particular) that deviates slightly further than the central reference point.
We also get the brightness of ~500cd/m², which is helpful given that this display utilizes the glossy surface, so extra brightness is helpful at combatting against glare. That being said, the brightness may very depending on the window, so smaller spots can be cranked way up, and full-panel white is expected to drop the overall brightness down.
Color Accuracy
| | | |
| --- | --- | --- |
| Measurement: sRGB (sRGB Mode) | Default | Calibrated |
| Whitepoint | 6600K | 6600K |
| Average ΔE | 0.95 | 0.17 |
| Maximum ΔE | 3.26 | 0.86 |
The PG49WCD comes factory calibrated with sRGB color space in particular – and you'll need to switch to the dedicated sRGB mode to enable this. This naturally makes the colors duller than what you'd see in native, DCI-P3 or other wide-gamut color space, but out-of-the-box it's already quite accurate short for one outlier that pushed the ΔE slightly outside of 3 – the threshold of telling colors apart from a typical human eye. Further calibrations pushed the values down to sub-1, which is near-perfect.
| | | |
| --- | --- | --- |
| Measurement: DCI-P3 (Racing Mode) | Default | Calibrated |
| Whitepoint | 6500K | 6500K |
| Average ΔE | 4.01 | 0.29 |
| Maximum ΔE | 9.86 | 1.29 |
However, one thing about this factory calibration is that there wasn't any calibration made for the DCI-P3 color space commonly used in films. In fact, going through multiple GameVisual modes (Racing is default out-of-the-box, and I used Scenery and Cinema for good measure) ended up with all modes giving me bad ΔE values referencing the DCI-P3 color space. That being said, since this QD-OLED panel offers massive color volume, it's just the matter of calibration to get the colors back into their place – and we get the equally impressive ΔE values as the sRGB mode as a result.
Gamut Coverage
Gamut
Default (Racing)
sRGB Mode
sRGB
Coverage
99.9%
98.7%
Volume
175.4%
105.2%
Adobe RGB
Coverage
97.2%
69.6%
Volume
120.9%
72.5%
DCI-P3
Coverage
97.2%
74.2%
Volume
124.2%
74.5%
The QD-OLED is capable of displaying lots of colors – as evidenced by the native Racing mode that provides nearly full coverage of AdobeRGB and DCI-P3 color space, and offers much more color volume than as stipulated in these color standards. sRGB mode naturally clamps these values down to match the sRGB color space, which makes it suitable for color-critical work (if you deal with web and graphic design, for example).
The Good
Straight out of the gate, the PG49WCD establishes itself with the sheer size – this dual-QHD 49-inch panel is pretty much as good as it gets today. Granted, it'll take a lot of graphics horsepower to drive this 5120 x 1440 @ 144Hz panel in games; but in return you get a gorgeous looking display that pretty much fills up your entire field of view. As with any OLED panel, you get instantaneous response time, impressive contrast, plus the highest-grade AMD FreeSync Premium Pro certification (NVIDIA lists this as G-SYNC Compatible as it doesn't contain dedicated G-SYNC module).
In terms of colors, the gamut coverage is very wide, covering the entirety of sRGB and virtually all of DCI-P3 as well, thanks to the QD-OLED panel. Firing up HDR mode through your device and you get incredibly high brightness levels that not many OLED monitors can achieve today, thanks to the upgraded cooling system that allows for better passive cooling performance. As a bonus, it's factory-calibrated for sRGB color space for those dealing with graphic design work.
The I/O is very expansive: you get HDMI 2.1, DisplayPort 1.4 as well as USB-C over DP, plus a number of USB-A ports located at various spots of the monitor – including one on top for webcams, and one next to the control buttons for easy access. That said, you'll need an unique connector for each device you connect to (like using it for KVM switching), though ASUS has nicely included these cables with the packaging so you don't need to buy them separately.
There's a small but neat feature for USB-C connections: on the monitor menu, the display tracks the power usage of the port provided to whichever USB-C device it's powering (it can supply up to 90 watts). On that note, navigating through the menu is incredibly responsive, and there's two side buttons accompanying the center joystick too. Conveniently, the OSD also shows you where the headphone jack and USB-A port is located. (Though I'm not quite sure a headphone jack facing downwards helps with cable management.)
Like the ROG Swift OLED PG27AQDM, it also comes with integrated 1/4-inch tripod socket for installing full-size mirrorless cameras for those serious about streaming. Note that there's a USB-A port on the far side (with red protective plug installed), so you don't have to route the cable all the way down or even back to your PC, for cleaner aesthetics.
Another aspect it shares with the aforementioned monitor is the new design language with the more cyberpunk-style look. That aside, I personally think a two-piece design looks far better than covering it with unibody-like curved plastic shroud in previous ROG models – though it has to be said that looks are entirely subjective, after all.
The Bad
In terms of downsides, there isn't many – but it's worth mentioning. First off, the glossy display meant that you'd be dealing with glare if you live in a bright environment, so be sure to pick somewhere less reflective to avoid distractions, given that OLED panels aren't as capable of producing high sustained brightness like a typical IPS or mini-LED display can do.
Another one is, for some reason, this monitor doesn't come calibrated with DCI-P3 color space. The calibration report provided with the unit is measured on sRGB color space – and we did verify that sRGB is mostly as accurate as ASUS claims. However, DCI-P3 is what film industry uses, so lacking calibration for this color space seems like an oversight on ASUS's part (even though you can manually calibrate it, but that's an additional cost to consider).
Verdict
The official price for the ASUS ROG Swift OLED PG49WCD is RM8,900 – and given the only competition today is the Samsung's very own Odyssey OLED G9 (which costs a tad bit more than ROG), the value does fall on ROG's side on paper. While the Samsung's feature set is aimed more towards a wider range of use cases (such as a built-in speaker and Tizen), the ROG aimed squarely at the gaming stuff and most prominently, the increased peak brightness thanks to a new heatsink design.
Admittedly, there isn't much separating these two panels, given they're as high-end as monitors can get right now. However, the PG49WCD offers plenty of creature comforts for gamers and streamers, which should make it a better option for these types of people. That being said, more competition are coming its way in the 49-inch class QD-OLED segment, so ASUS's got work cut out for them next year and onwards.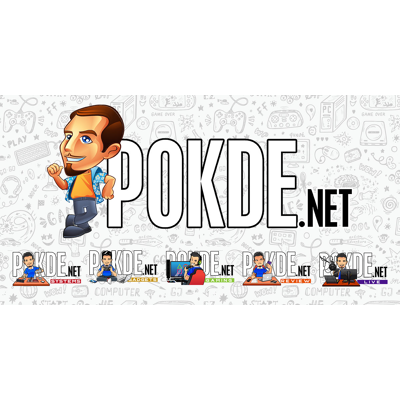 Special thanks to ASUS Malaysia for sending the ROG Swift OLED PG49WCD for this review.