Review
Level 51 Forge 15 Pro Gaming Laptop Review — Alternative From The Big Boys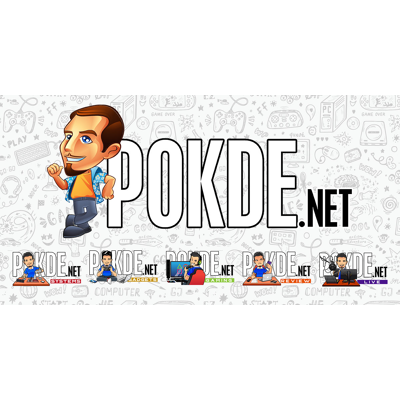 Overview
The Level 51 Forge 15 Pro is a gaming laptop which offers you customization, which can cater to your needs and budget. It's also one of the cheapest RTX-powered laptops around. Is there any compromises? Let's check it out.
2 Years Parts Warranty, Thermal Grizzly Kryonaut (lifetime), Color Calibration Service, 30 Day 0 Dead Pixel policy
Positives
+ Customizable laptop
+ Proper layout (keyboard and trackpad)
+ Power port placement is ideal for cable management
+ 144Hz refresh rate display
+ Thermals are surprisingly good
+ Portable
Negatives
- Single-zone RGB keyboard lighting
- Poor battery life
- Limited options in Control Center 3.0
- Build quality could use improvements
Unboxing the Level 51 Forge 15 Pro
Power cable
180W Power brick
The Level 51 Forge 15 Pro gaming laptop itself
User guide and warranty
Appearance
The laptop's body is made out of plastic, so it's actually a lot lighter than it looks. There are two slits on both sides that illuminate in blue when the laptop is powered on. You'll find the DisplayPort 1.3, HDMI, RJ-45, and power port located on back of the laptop.
As for the front, you will be seeing the 15.6″ 144Hz Full HD IPS display. You'll also be greeted with a traditional full-sized laptop keyboard with a Numpad as well as a trackpad below it.
On the right side, it has a USB 3.1 Gen 2 Type-A port, mini DisplayPort 1.2, and an SD / MMC card reader.
Move over to the left side, you have a Kensington Lock, USB 3.0 Type-A port, USB 2.0 port, microphone-in jack, and a combo audio jack.
Forge 15 Pro Specifications
CPU
Intel Core i7-9750H
RAM
16GB 2666MHz DDR4 (8GB x 2)
GPU
NVIDIA GeForce RTX 2060 6GB GDDR6
Storage
512GB Phison M.2 NVMe SSD
Display
15.6″ FHD (1920×1080) 144Hz IPS
Keyboard
Single Zone RGB-backlit Tactile Keyboard
Connectivity
Wireless
Intel Wireless-AC 9560
802.11ac Wi-Fi Dual Band (2.4 and 5 GHz)
I/O
3 x USB Type-A
1 x Type-C Gen 2 with DisplayPort 1.4
1 x Kensington Lock
1 x HDMI
1 x Mini DisplayPort
1 x RJ45 LAN
1 x SD Card Reader
1 x Proprietary Charging Port
Audio
1 x Audio Jack
1 x Mic Jack
Array Microphones
Sound Blaster Connect
Power
47WHrs, 6-cell Li-Ion Battery, 180W Power Adapter
Dimensions
361 x 258 x 27.9 mm (W x D x H)
Weight
2.2kg approximately
Performance
Kicking off with CrystalDiskMark, results show that you'll be getting some pretty fast speeds from the laptop's 512GB Phison NVMe SSD.
Comparing the Forge 15 Pro with other laptops that comes with the same processor, the performance is essentialy on par in Cinebench R15.
We have a similar finding in Superposition, where the Forge 15 Pro proves that it's no slacker.
In 3DMark's Time Spy test, the GPU performance is rather impressive. Out of all the laptops (with the same configuration) that we've tested, it scores the highest out of them all.
When it comes to actual gaming, the performance is impressive as well. Newer games, including the ones with features geared towards RTX cards, proves to be of no problem with the Forge 15 Pro.
The thermals are exceptionally good. This is surprising as we found out that it was using only 1 fan (while gaming). Props to them for that.
As for the laptops battery life, well that's another topic. I've tested playing Youtube for half an hour, the battery drained by 30%. That's one percent for 1 minute. So if you're planning on going out with the laptop, just make sure that you settle your workload with the laptop quickly. It's to be expected with a gaming laptop.
User Experience
The Forge 15 Pro runs a pretty decent combo by offering RTX 2060 graphics coupled with an Intel Core i7-9750H. Though it may seem bulky, the weight is surprisingly manageable. Together with the charging brick, the laptop is quite easy to bring around and in my case, to events for news coverage.
I can't say that I'm impressed by the speakers of the laptop, though it should be sufficient enough for most users. At the end of the day, putting on headphones is the better choice for me, for that immersive feel.
The laptop's graphics and processor is powerful enough that you can run the latest AAA titles in the market now and in the future. As for smoothness, that is dependent on the game itself. Besides that, I found that the thermals was decent and the fans aren't too loud, even at maximum speed. Full HD plus the display's 144Hz refresh rate, gaming on it is satisfying.
As for the keyboard, it's quite comfortable to type and to game. However, it features a single-zone lighting only, so there's limited RGB lighting customizations on the keyboard. Another thing that I'd like to point out is the track pad. I know it's just a touch pad but the one on this laptop feels weird as it has no tactile feedback whatsoever.
The laptop does indeed come with a software of its own for you to customize some of the settings and it's called Control Center 3.0. In it, you'll find the options to change power modes, add macro keys, customize the lighting of the keyboard, as well as fan speed adjustments.
Here's the full settings that you can tweak around. Though it's nice that it comes with its own software, it's quite limited when compared to other software such as the Armoury Crate from ROG and Acer's PredatorSense. It's good enough but I feel like it needs more.
As for sound, there's the Sound Blaster Connect software which offers some customization options to both speakers and headphones. It can help to some degree but it won't do much with the speakers. With headphones however, it can make a noticeable difference.
Level51 Forge 15 Pro Verdict
The Forge 15 Pro will certainly attract consumers who are looking for an RTX-powered gaming laptop on a budget. While it does exactly what it set out to, it does have its drawbacks as well.
Put aside the build quality and trackpad, my major concern of it is the battery life. If you're a person who travels a lot, the Forge 15 Pro might not be the one for you. If the battery life is significantly better, perhaps two-fold, it would probably be more appealing choice to consumers out there.
With the price starting at RM4,935, I'd say that it's an 'OK' price for what they are offering IF you intend to use it solely at your home or whenever there's a power outlet nearby. Don't get me wrong, it performs as expected, but you'd want more.
We'd like to thank Level 51 for providing the Forge 15 Pro gaming laptop that's used in this review.