Review
ASUS ProArt Mouse MD300 Review ft. ProArt Mouse Pad PS201 A3 — So I heard you like dials…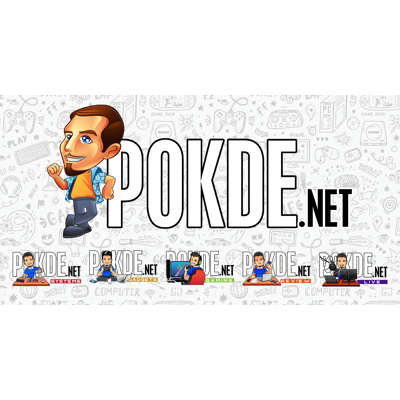 Overview
The ASUS ProArt Mouse MD300 brings the innovative ASUS Dial functionality to more users by, well, putting it into a mouse. And there's also an accompanying ProArt Mouse Pad PS201. Can they really improve my creative experience in a meaningful way... Or are they meh?
ASUS ProArt Mouse MD300:RM499 (SRP)
ASUS ProArt Mouse Pad PS201 A3: TBA
Positives
ASUS ProArt Mouse MD300
+ Sleek Star Black finish
+ Comfortable, time-tested shape
+ Insanely good battery life
+ Armoury Crate provides plenty of customization
+ ASUS Dial accelerates image editing
ASUS ProArt Mouse Pad PS201
+ Magnetic points are a nice touch
+ Smooth textured surface feels like the perfect balance for mousing
+ Silicone base doubles as a gray card
Negatives
ASUS ProArt Mouse MD300
- Not the most precise sensor
- ASUS Dial is a bit too easy to accidentally trigger
- ProArt Creator Hub could have been the hub for customization
- ASUS Dial popup's size is non-adjustable, and it's huge
ASUS ProArt Mouse Pad PS201
- Non-stitched sides is worrying
ASUS made some pretty big waves with the ASUS Dial, first debuting on the ASUS ProArt Display PA148CTV. Since then, it has made its way to laptops in both physical and also virtual form. Now, we are looking at the ASUS ProArt Mouse MD300, the first mouse to feature the ASUS Dial functionality. Should you get it to up your content creation experience? Well, let's find out. We also got the ProArt Mouse Pad PS201 A3, which is an accompanying mousepad to go with the ASUS ProArt Mouse MD300.
Unboxing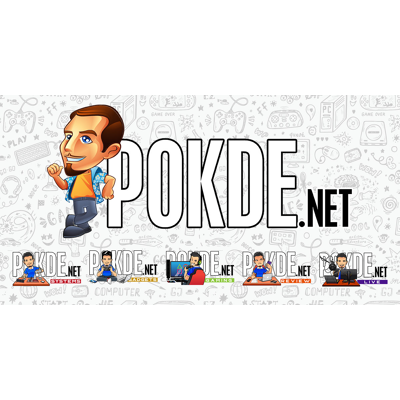 ASUS went with the customary dark gray colors and gold accents for the packaging of the ASUS ProArt Mouse MD300 and ASUS ProArt Mouse Pad PS201. The ASUS ProArt Mouse MD300's simple box gives you a good preview of the mouse within, while the mousepad's packaging is a lot more sparse upfront, probably because you should already know what a mousepad looks like…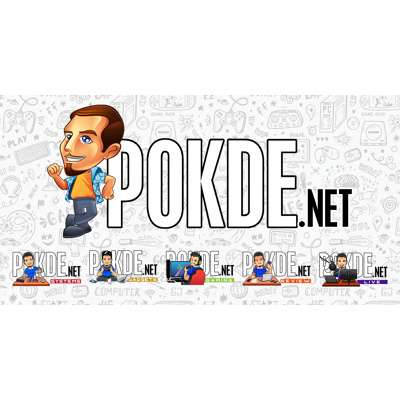 The ASUS ProArt Mouse MD300 comes with a rather short USB-C charging cable, an compact little extension and some of the usual documentation that you get with your mouse. Meanwhile, the ASUS ProArt Mouse Pad PS201 didn't come with anything other than a cool little magnetic clip, which we can check out in a bit.
Appearance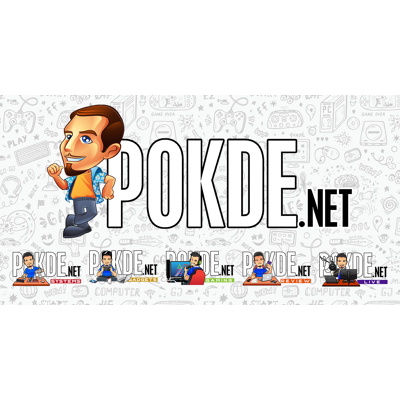 As with all ASUS ProArt products to date, you get a subtle, premium design with the ASUS ProArt Mouse MD300 and ASUS ProArt Mouse Pad PS201. The mousepad touts a strip of leather at the top for a more unique look, while the all-plastic mouse goes with a sparkly Star Black finish to make sure that you know this isn't just any ol' plastic mouse you grabbed off the shelf at your local supermarket. One thing you might notice about the ASUS ProArt Mouse Pad PS201 is that it doesn't have stitched edges like many of the mousepads in the market, but the fabric is instead glued along the tapered edges of the silicone base.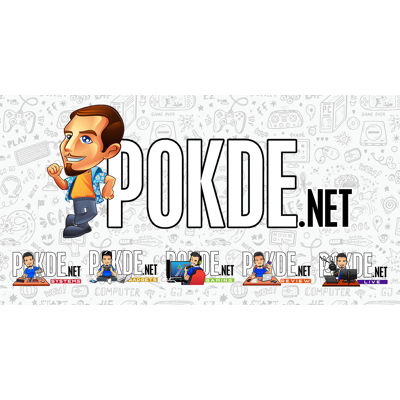 The highlight of this mouse is of course the ASUS Dial on the side, of which there are actually two of. ASUS went with a scroll wheel and a more standard looking dial with a middle button. To make sure that you have somewhere to put your thumb, there's a "wing" to serve as your thumb rest. The ProArt logo is glossy, making for some nice contrast against the otherwise matte plastic shell of the ASUS ProArt Mouse MD300.
ASUS went with hard plastic across the entire mouse, which might feel a bit weird to those who are coming from gaming mice, like yours truly. The other side doesn't really proffer any additional curves to fit your pinkie finger either, with it just smoothly curving away. I also like that ASUS went and slapped the ASUS logo here on the side, and instead kept the ProArt emblem as the main focus when it comes to branding.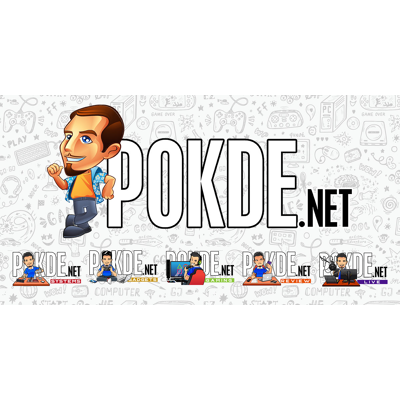 Meanwhile, the ASUS ProArt Mouse Pad PS201's little magnetic clip is a pretty nifty little item that takes advantage of the two magnetic points at the upper corners of the surface. You can also attach other magnetic stuff to the magnets, say some metal thumb drive to make sure that it is always in sight. I do quite like this little touch, and while I have wireless peripherals and try to declutter my regular deskmat as much of possible, a magnetic loop like this will definitely help with tying down some of the loose cables that I still need to charge my keyboard and mouse when the battery runs out.
Specifications
ASUS ProArt Mouse MD300
Body material
Plastic, Star Black finish
Sensor
4200 DPI laser sensor
DPI
100 ~ 4200 DPI, 50 DPI increments
USB report rate
2.4GHz: 125/250/500/1000 Hz
Bluetooth: 133Hz
Connectivity
2.4GHz wireless, Bluetooth
Buttons
6 programmable buttons
ASUS Dial
2 scroll wheels
Switch type
Omron D2FC-F-K(50M) switches
Cable
Detachable USB-C (only for charging)
Mouse feet
PTFE
Battery
800mAh battery
Up to 150 days
Weight
109g
Dimensions
118 x 72 x 42 mm
ASUS ProArt Mouse Pad PS201
| | |
| --- | --- |
| Dimensions | 420 x 297 x 2 mm |
| Surface | Fabric |
| Base | Silicone |
User Experience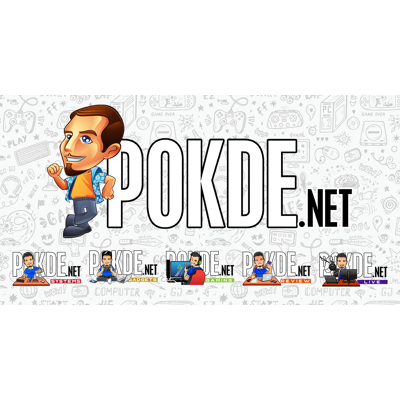 ASUS made the ASUS ProArt Mouse MD300 a rather sizeable mouse, but they manage to make it slightly smaller in all directions than the likes of the Logitech MX Master series, which is probably what many will consider to be the creator mouse. It's also a great deal lighter, which is something that many will appreciate. With that said, 109 grams is still far from being a "lightweight" mouse, but I found that the ASUS ProArt Mouse MD300 provided a comfortable heft to it, and wasn't particularly heavy to me.
Comfort is quite good, with sufficient room for my thumb to rest on the side wing, and my pinky was also raised enough to not scrape itself on the mousing surface. Overall, it's quite a well designed shape that afforded sufficient room for my relatively large hands to get into a comfortable palm grip. I can see myself getting used to for my daily use. I do wish that ASUS went with rubber grips on the sides, but given that ASUS emphasized the endurance of the ASUS Dial, I guess durability was more of a focus for ASUS.  Rubber sides invariably wear out and get sticky or ugly, and that's not really something you want to have on a mouse of this caliber.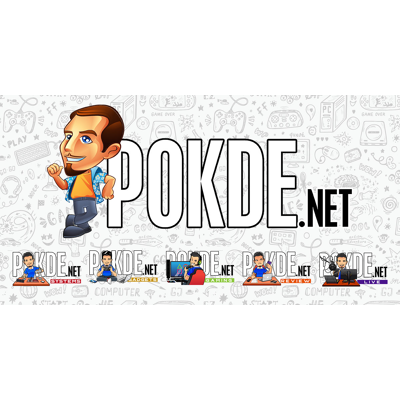 ASUS included an additional middle button behind the actual scroll wheel, because apparently creators really use their scroll click a lot? This button features the same Omron switches rated for 50 million clicks, so it feel tactile and nice to click, just like the left and right mouse buttons, versus the slightly stiffer scroll wheel's clicker. The scrolling itself is a rather quiet affair, with notches that you can feel, but not hear. The side scroll wheel and ASUS Dial are smoother operators, with both of them lacking tactile notches.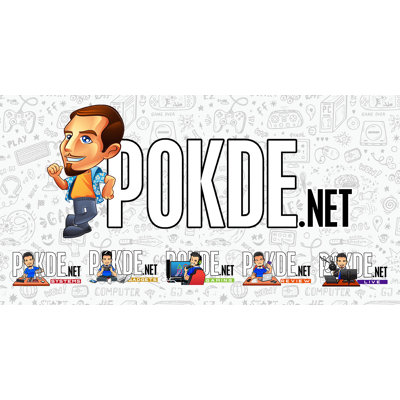 And now we get to our first point of contention, the laser sensor. In my experience, laser sensors just felt less precise, and that's pretty much what I am getting here. Tiny movements felt less accurate than I am used to with my optical mice like the ROG Gladius II, and I do believe that it has something to do with the sensor. Sure, laser sensors have their perks, with them being usable on transparent glass surfaces, unlike most optical sensors that will just outright fail to detect any movement on glass surfaces.
I personally think optical sensors are preferable, since I have not used my mouse on a glass surface recently. The precision of a mouse on a properly engineered fabric surface is much more important to me, since I use my desktop most of the time, and I don't really bring a mouse with me when I am working away from homebase. But, if I found myself using the ASUS ProArt Mouse MD300 on a glass surface, I might just end up thanking the ASUS engineers who decided to go with a laser sensor over an optical sensor for the ASUS ProArt Mouse MD300.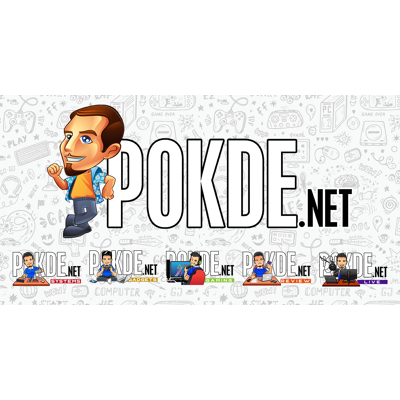 Getting into the tracking of the sensor, we can see that angle snapping isn't really an issue. Even at the maximum 4200 DPI, jitter also doesn't appear to be an issue. It seems like the tracking is perfect, but the slight inaccuracy for tiny movements is quite obvious when used. I guess another advantage of laser sensors is their efficiency, as they are known to consume less power, especially if compared against high performance optical sensors.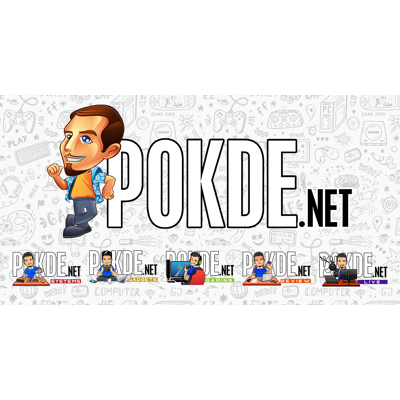 I must say, the battery life of the ASUS ProArt Mouse MD300 is really, really good. While I thought that the 150-day battery life ASUS claimed for the ASUS ProArt Mouse MD300 was exaggerated, it seems that it might have be quite possible to hit those figures. I don't really have that long to test this mouse, so I set it to 1000Hz polling rate over 2.4GHz wireless. It has been 15 days… and the battery life is still at 90%. Think of that what you will. Since you can use the mouse even while you are charging it over USB-C, the insane battery life is really all the more amazing. Unnecessary, almost.
ASUS Dial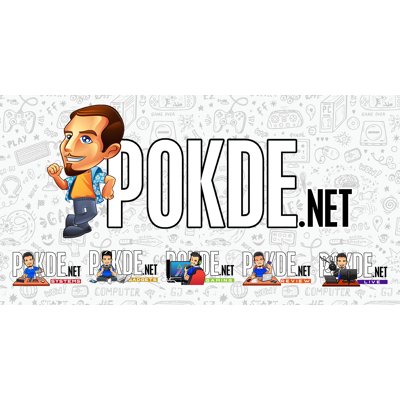 Before we get into the physical aspect of the ASUS Dial, the key to the experience is definitely the software. And I feel like ASUS really let me down here, as the ProArt Creator Hub, that's preinstalled on every ProArt or Vivobook Pro laptop now, doesn't support the ASUS ProArt Mouse MD300. You can customize the laptop's ASUS Dial here, but if you want to tweak the mouse's, you will have to download Armoury Crate. That's perfectly fine for ASUS gaming laptop or desktop users, but I thought ASUS was targeting creators with the ProArt series, and that they should own the ProArt laptops along with the mouse for maximum intuitiveness in their workflow?
But to play the devil's advocate, I believe ASUS is actually targeting the non-ProArt users with the ASUS ProArt Mouse MD300. After all, if you own a recent ProArt Studiobook, you would already have the ASUS Dial. Why would you need a mouse with the ASUS Dial then? This is of course ignoring the first batch of ProArt laptops that lacked the ASUS Dial, including the RM50 000 Studiobook One… However it is also worth mentioning that Armoury Crate is also the software that supports all the other peripherals and components from ASUS, and it probably would have been an even worse move to force the wider demographic of non-ProArt users to download ProArt Creator Hub instead.
In any case, Armoury Crate is a very competent piece of software, gaining polish over the years with rather significant UI changes. In here, you can easily edit the ASUS ProArt Mouse MD300's button assignment, ASUS Dial features and also the standard stuff like DPI, polling rate and also take a quick peek at the battery level. I am quite happy with it here, but the one issue I have is that ASUS somehow decided to leave out horizontal scrolling, a feature that would have been great to take advantage of the scroll wheel on the side.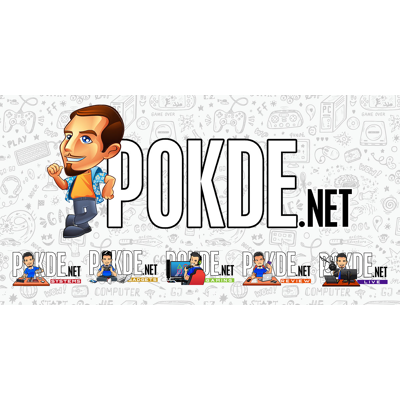 Personally, I feel like the ASUS Dial is just slightly too low set on the side. I often accidentally brushed up against it, bringing up the ASUS Dial overlay on screen. One main difference with the ASUS ProArt Mouse MD300's ASUS Dial is that it is not tactile at all, unlike the one that ASUS put into their laptops. The side scroll wheel is slightly more tactile, but it also feels like it should have been a horizontal scroll… I think ASUS should probably have used a more tactile encoder for the ASUS Dial, and replaced the side scroll with more buttons.
And for some reason, there's no way to customize the size of the popup. It worked perfectly fine on the high-res 4K displays of the ProArt Studiobook 16 OLED and Vivobook Pro 16 OLED, but on the 1440p display of my desktop machine, the overlay was gigantic. I found that reassigning the side scroll wheel as the ASUS Dial worked better for me. Yes, you can assign either of the two scrollers on the side to either be the ASUS Dial, a Microsoft Wheel Device or even assign keys to the up/clockwise, down/anti-clockwise and clicks to separate keys, if you want it.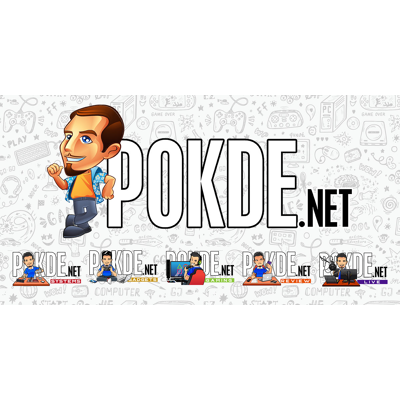 While at first I wasn't quite used to having the ASUS Dial for editing images, once I got used to it, tweaking the highlights, shadows, blacks and whites in my shots became a lot easier. As the ASUS Dial offers really precise increments, it was also a lot easier to dial in the exact adjustments. I also noticed that since I don't need to move my mouse over to the panel on the side, I found myself memorizing more of the hotkeys, and making fewer mouse movements, which accelerated the overall process of image editing as well.
ASUS ProArt Mouse Pad PS201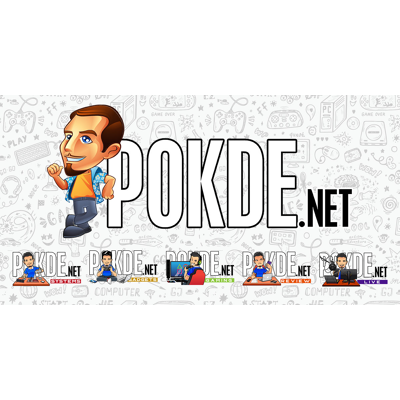 To pair the ASUS ProArt Mouse MD300 with a mousepad like the ASUS ProArt Mouse Pad PS201 essentially makes the laser sensor's capabilities somewhat moot, but hey, it's a nice mousepad. The ASUS ProArt Mouse Pad PS201 provides for a smooth tracking surface with just enough texture for precise movements. The latter which is unfortunately put to waste by the ASUS ProArt Mouse MD300's lackluster laser sensor. The glide is really smooth, and I do believe that the ASUS ProArt Mouse Pad PS201's surface is inspired by the ROG Scabbard's Cordura Lite fabric, being quite similar in terms of feel.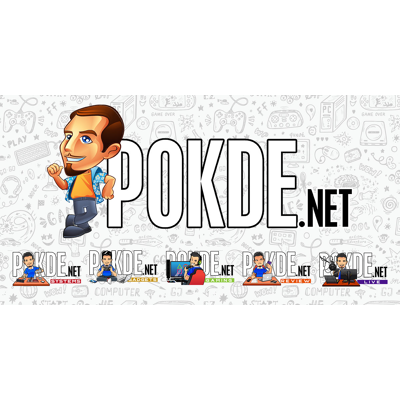 My main concerns with the ASUS ProArt Mouse Pad PS201 would be about the durability of the glued down sides. I have encountered way too many non-stitched gaming mousepads that had the fabric separate from the rubber base over time, and while the edges look quite securely glued together, I believe that as you use it, get it dirty, wash it a few times, it will invariably separate. And speaking of washing it, there's a water repellent coating on it, so you don't really have to worry about getting it dirty too quickly. And it also has the ASUS Antibacterial Guard ionic silver treatment that helps eliminate bacteria. Did you know that your keyboard/mouse can be up to 20 000 dirtier than a toilet seat? Let that sink in for a bit.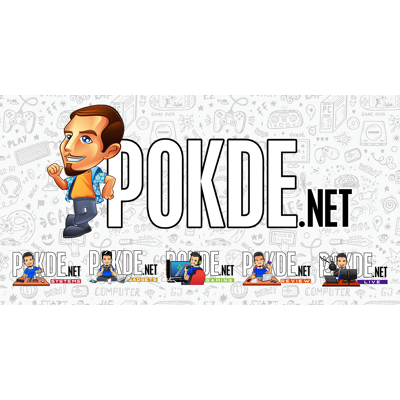 On the underside of the ASUS ProArt Mouse Pad PS201 is a non-slip silicone base, which is quite different from the grippy rubber bases that many mousepads out there feature. Part of the reason is so that ASUS can make this mousepad double as a gray card for you to calibrate your camera's white balance off it. As a mousepad, it works great, and any additional capability is also welcome. I am not really sure why someone who is considering somewhat "pro-level" equipment like the ASUS ProArt Mouse MD300 and ASUS ProArt Mouse Pad PS201 would not have a gray card around to calibrate their camera properly though…
Conclusion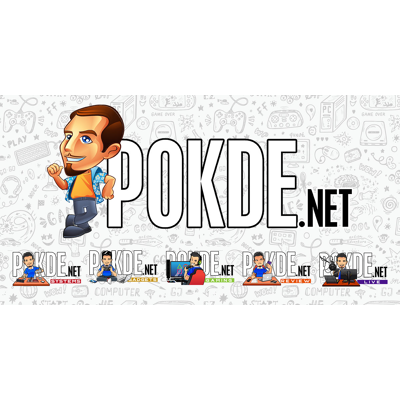 Now, for the final question, would I recommend you to immediately go out and buy the ASUS ProArt Mouse MD300? At RM499, it's definitely one pricey mouse, but it is almost justified. The ASUS Dial feature is definitely something that I foresee maturing and becoming ever more useful to creators, and I do appreciate ASUS bringing it to a mouse. The shape is comfortable for me, and I was really impressed by the sheer longevity of its battery life.
All that said, the ASUS ProArt Mouse MD300 has its fair share of flaws too. I think ASUS still has to polish the software a bit more to give me horizontal scrolling, and also add the support for the ASUS ProArt Mouse MD300 into the ProArt Creator Hub. I also wish the ASUS ProArt Mouse MD300 came with an optical sensor with better precision, as I want a mouse that I can use for both work and play. I feel like the side scroll wheel was more appropriate to deliver the ASUS Dial functionality, or maybe the ASUS Dial needed more tactility. Or maybe, knobs should probably be on a keyboard to not get in the way…
Maybe a ProArt Keyboard is in order? I digress. As it stands, the ASUS ProArt Mouse MD300 is still a rather decent mouse for creators out there, giving you the intuitive ASUS Dial functionality on devices other than the likes of the ProArt Studiobooks and Vivobook Pros. All in all, an acceptable first attempt from ASUS, but I do want to see ASUS build upon the foundations of the ASUS ProArt Mouse MD300 to bring us even better creator-oriented mice. The mousepad is available separately, and while it has its perks, I would probably recommend getting a cheaper mousepad that will serve you just as well.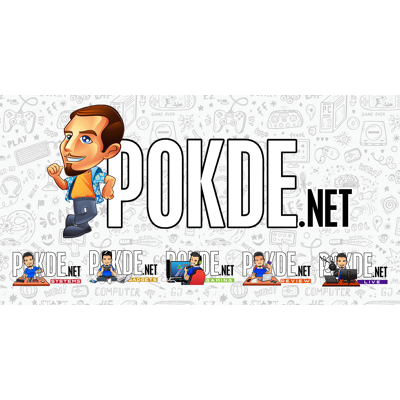 Our thanks to ASUS Malaysia for sending us the ASUS ProArt Mouse MD300 and ASUS ProArt Mouse Pad PS201 for review.