AMD FSR 3 May Be Capable Of Generating Up To 4 Frames Per Rendered Frame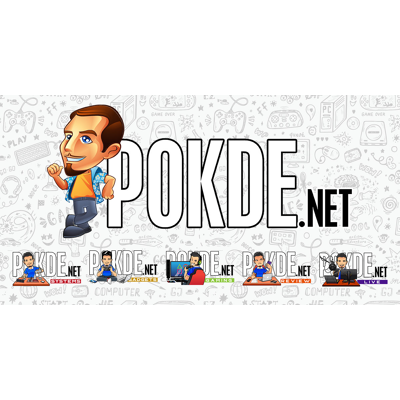 AMD FSR 3 May Be Capable Of Generating Up To 4 Frames Per Rendered Frame
AMD's GPUOpen is where open-source codebase can be found and be inspected to preview what's upcoming for its GPUs. That includes FidelityFX Super Resolution 3 (FSR 3), which is made open source two months ago. The company has already teased FSR 3 late last year during RX 7000 series launch – though the feature is still under wraps at this time.
@Kepler_L2 has spotted among the code that AMD's frame generation solution has some interesting differences compared to NVIDIA's AI-based tech. First off, unlike FSR 2 – the feature is expected to reside within drivers, meaning the feature may only work on Radeon GPUs. The more interesting part is how the feature itself behaves: according to the code, the 'frameGenRatio' value (Frame Generation Ratio) can be set up to 4.
Some interesting implications for this:

– FSR3 being driver-side would not work on NVIDIA GPUs
– "FrameGenRatio" implies it can create more than 1 interpolated frame per real frame. https://t.co/WGEXcQlUH6

— Kepler (@Kepler_L2) May 23, 2023
What this means in theory, is that FSR can generate up to 4 interpolated frames that do not require traditional GPU rendering pipeline, and only after that comes a native frame generated directly from the game engine. In theory this can achieve up to 5 times the framerate compared to native (1 native frame + 4 interpolated frames), though given that AMD is said to be less reliant on AI component than NVIDIA's solution (which relies on Tensor cores), it's hard to say these interpolated frames would maintain the acceptable visual quality given the sheer amount of pixels generated.
Of course, that doesn't mean all FSR3 implementations will go ham and generate more frames than it reasonably should – as this is an open source solution, there may be uses elsewhere that may not require the same amount of visual fidelity like games may require. In any case, this value is adjustable, so it's unlikely that games will go beyond one generated frame per native frame with the potential latency penalties that comes with it.
Source: Wccftech
Pokdepinion: For scientific purposes, I'd like to see someone crank that value to max and just see what happens. A goop of pixels maybe?