Review
ASUS ROG STRIX GeForce GTX 1080 8GB OC Review — When It's More Than Just Muscles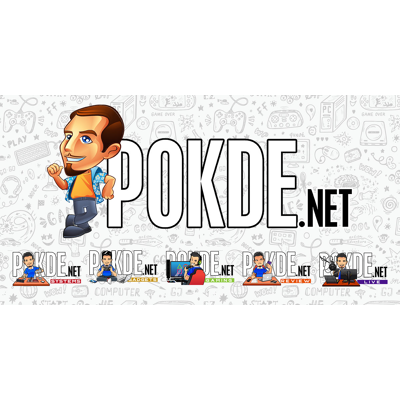 Positives
+ Silent fan operation
+ RGB lighting effects
+ Lower power consumption compared to the competition
+ ASUS FanConnect headers
+ Better VR compatibility with more HDMI ports
Negatives
- Price may be a little high
Owning one of the strongest graphics cards on the market would certainly be the desire of all people. Especially if it's from ASUS, which is considered a premium brand among PC enthusiasts. I got a chance to play with the ASUS ROG STRIX GeForce GTX 1080 8GB OC for several weeks and it's really fun when playing games at the highest settings.
Unboxing the ASUS ROG STRIX GeForce GTX 1080 8GB OC
Similar to the ASUS' ROG STRIX graphics card series, the packaging for all cards is about the same. The ASUS ROG STRIX GeForce GTX 1080 8GB OC we have today is the OC version, which has higher clock speed. The OC version also allows you to overclock the cards to even further heights. At the front of the box we have the picture of the graphics card and feature highlights such as ASUS AURA RGB and GeForce GTX VR Ready.
Every detail about the product is printed at the back. The ASUS ROG STRIX GeForce GTX 1080 8GB OC features the latest ASUS DirectCU III cooling system with triple patented wind-blade fans. It also features the Auto-Extreme Technology to ensure a consistent experience as well as improved performance and longevity. The ASUS AURA RGB has over 16M colors and multiple effects for customization. Last but not least, the ASUS FanConnect allows you to connect PWM fans for targeted cooling in your system.
Inside the box, we have the ASUS ROG STRIX GeForce GTX 1080 8GB OC card, two sets of ROG cable ties, driver installer via DVD, user manual and a World of Warships premium pass. Just in case, the ASUS ROG STRIX GTX 1080 8GB OC also includes an extra PCIe power cable.
Appearance
Every one of the latest ASUS' ROG STRIX graphics cards share the same DNA in terms of design and cooling technology. The ASUS ROG STRIX GeForce GTX 1080 8GB OC dark grey cooling shroud is made of plastic with a matte finish which complements the RGB lighting effect. At the front, we have three patented Wind-Blade fans for cool operating temperatures, and it operates 3X quieter than reference designs.
The ASUS ROG STRIX GeForce GTX 1080 8GB OC comes with a metal backplate to improve the card's sturdiness. ASUS also threw in RGB lighting for the ROG logo.
Unlike the Founder's Edition card, the ASUS ROG STRIX GeForce GTX 1080 8GB OC needs an 8-pin PCIe and an additional 6-pin PCIe for more juice when overclocking. With the power configuration, this card consumes about 300 W under load, theoretically speaking.
At the rear of the card, we have two ASUS FanConnect headers. You can connect two 4-pin fans to the header, and the fans can be controlled manually via the ASUS GPU Tweak II software. This feature is rarely explained in most ROG STRIX reviews so I will show a quick demo on how it works.
ASUS has made most ROG STRIX graphics card VR friendly. The ASUS ROG STRIX GeForce GTX 1080 8GB OC has two HDMI 2.0 ports, two DisplayPort 1.4 connectors and a single active DVI connector.
Test Machine
The ASUS ROG STRIX GeForce GTX 1080 8GB OC is tested on Pokde's new and official bench rig for this review. I would like to express my deepest gratitude to our sponsors who have been supporting us since the early days of Pokde.net.
Hardware
| | |
| --- | --- |
| Processor | Intel Core i7-5820K |
| Motherboard | ASUS X99-Deluxe |
| Memory | Avexir Blitz 16GB DDR4 |
| Storage | Sandisk Ultra II 256GB |
| Power Supply | Cooler Master V850 |
Software
| | |
| --- | --- |
| Game Tested | Witcher 3, Battlefield 4, DOTA 2 Reborn, CS: GO, Overwatch |
| OS | Windows 10 64bit Annivesary |
| GPU Driver | GeForce Game Ready Driver 375.57 |
| Antivirus | Windows Defender |
| Utilities | Furmak, Fraps, MSI Afterburner 4.3 Beta 14, GPU-Z, OBS, Steam, Uniplay, Origin, GOG Galaxy |
Card Specification
| | |
| --- | --- |
| GPU Architecture | Pascal |
| GPU | GeForce GTX 1080 |
| Memory | 8GB GDDR5X @ 10Gbps |
| Memory Interfarce | 256-bit |
| Base/Boost Clock | 1784 MHz / 1936 MHz |
| Card Dimension | 298 x 134 x 40 mm |
| Card Weight | n/a |
Almost all the software used in this test have been updated to the latest version. That includes the operating system, system drivers, BIOS and graphics driver.
ASUS GPU Tweak II
The latest iteration of the original ASUS GPU Tweak II brings a better UI and I hope ASUS keeps improving it. ASUS GPU Tweak & MSI Afterburner are always my go-to tools for GPU overclocking.
ASUS AURA RGB Software
ASUS ROG STRIX GTX 1080 8GB OC comes with RGB lighting customization through the provided tool in the ASUS GPU TWEAK II.
ASUS FanConnect
This features let you connect two fans for targeted cooling. The fan will only start spinning when the GPU's temperature hits 60 degrees Celsius and above. You can manually set the speed curve via the ASUS GPU TweakII software.
You might be wondering why we need extra fan headers on a graphics card since there are plenty on the motherboard. For me, you can mount the fan that connected to the FanConnect header as intake in the front. Thus when you are not gaming the fans mirror the Strix 0db fan technology and turns off completely, giving you a true zero-noise environment.
Performance
The highest power consumption recorded during the test is 340 watts. By subtracting the 120 W (± 10 W) that the rest of the hardware consumes, this card only sips approximately 220 watts (± 10 W).
DOTA2 and CS: GO was never a problem for a high-end cards like the ASUS ROG STRIX GTX 1080 8GB OC. The game has smooth gameplay with a framerate of over 150 on both 1080p and 1440p resolutions. Meanwhile at 4K resolution, it's still standing ahead at above 140 fps.
p/s: The DOTA2 is tested on version 6.98.
Excellent frame rates on Battlefield 4. The ASUS ROG STRIX GTX 1080 8GB OC is capable of running the game at 4K resolution with an average of 66 fps.
When it's capable of running Battlefield 4 with smooth framerates, the ASUS ROG STRIX GTX 1080 8GB OC will definitely have no problem when playing Overwatch. On 4K resolution, the ASUS ROG STRIX GTX 1080 8GB OC managed to get an average of 86 fps.
You will enjoy a great gaming experience on the Witcher 3 when you play at 1080p and 1440p. The ASUS ROG STRIX GTX 1080 8GB OC only struggles when it comes to 4K resolution. Despite low framerates on 4K, the game is still playable since the minimum fps never goes below 30 fps.
Overclocking
I've managed to overclock the card with 37 MHz added on the GPU Clock and 490 MHz added on the Memory Clock. This gave me a performance boost of around 2% from the default ROG STRIX GTX 1080 8GB OC clock. A little reminder, I didn't increase the voltage at all when overclocking the card. I played Overwatch for several rounds and the real-world benefits are as below.
Conclusion
The ASUS ROG STRIX GeForce GTX 1080 8GB OC is priced at around RM 3600 and is a very powerful graphics card that you can get in the market. Capable of running most games at 1440p resolution, I believe it could be better if paired with a 144Hz G-sync ready monitor. Unlike the competitor brand, the ASUS FanConnect is likely an exclusive feature that is only found in ROG STRIX graphics cards.
Based on the performances and features offered, the ASUS ROG STRIX GTX 1080 8GB OC deserves to be awarded our prestigious Gold Pokdeward.
The PokdeRig
We would like to thank our sponsors for our very own benchmarking rig – The PokdeRig. These companies believe in us and put their trust into what we do. They deserve all the love in the world!