AMD Radeon Pro 5600M comes with HBM2 in the 16″ MacBook Pro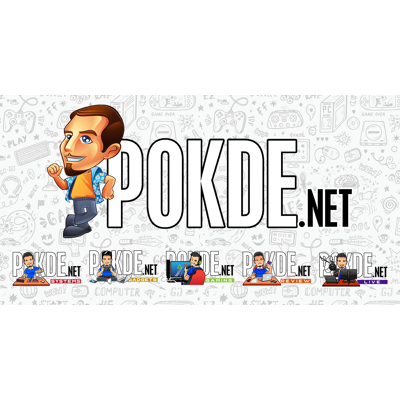 While none of the desktop AMD Navi GPUs came with HBM2 memory, AMD has decided that the AMD Radeon Pro 5600M should come with HBM2. Probably that has something to do with it debuting in the 16″ MacBook Pro, as we all know that Apple can get away with charging more than most OEMs can. Well, regardless, lets take a look at what the Radeon Pro 5600M offers.
Right off the bat, the Radeon Pro 5600M is more similar to the desktop Radeon RX 5700 XT than the Radeon RX 5600 series. It packs a Navi 12 GPU with 40 CUs, which gives it the same 2560 stream processors as the current flagship Radeon RX 5700 XT. AMD pared back the clocks to just 1035 MHz though, for efficiency's sake.
Of course, the HBM2 memory is the highlight of the day, and it runs at a good 1.54 Gbps with a 2048-bit wide memory bus for a sweet 394 GB/s of memory bandwidth. It's still a bit slower than the 448 GB/s that the Radeon RX 5700 XT is capable of, but the gains in terms of efficiency and PCB area saved should be substantial enough for AMD and Apple to consider such a design. Speaking of efficiency, the Radeon Pro 5600M boasts a ridiculously low 50W TGP. That's the same TGP rating AMD placed on the much weaker Radeon Pro 5300M, so the Radeon Pro 5600M is really quite impressive.
AMD Radeon Pro 5600M Specs
Navi 12 @ up to 1035 MHz, 7nm FinFET
40 CU, 2560 stream processors, 5.3 FP32 TFLOPS
8GB HBM2 @ 1.54 Gbps, 2048-bit, 394GB/s bandwidth
50W TGP
Apple may be the only OEM to offer the Radeon Pro 5600M, but then again I can't think of any other laptop packing Radeon Pro GPUs. Now, about the price… Apple will charge you an additional RM2800 to upgrade to the Radeon Pro 5600M from the default Radeon Pro 5500M in the 16″ MacBook Pro. Yeah, that's one pricey upgrade.
Pokdepinion: Well, that's an impressive GPU, but for an additional RM2800, I am not sure if it is going to be worth it. I mean, that's the cost of a whole mid-range laptop right there.