Review
ASRock Fatal1ty Z170 Gaming K4 review — feature-packed yet affordable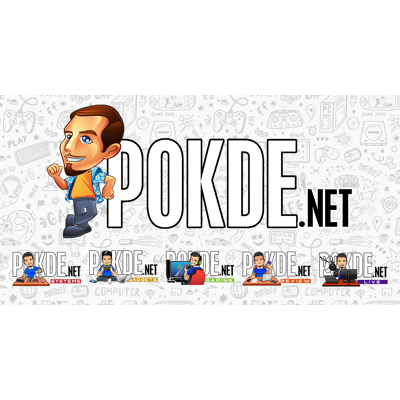 Positives
+ M.2 SSD slot
+ USB Type-C
+ Matte PCB and unobstructive heat sink height
+ Supports AMD CrossFire
+ Plenty of SATA ports
+ Dedicated audio headset amplifier
+ Flexible PCIe x1 slot
+ Dual BIOS chip
Negatives
- Unclear reason for the MOLEX connector in the middle of the motherboard
- USB Type-C port does not support the faster USB 3.1 or ThunderBolt 3 standards
- No support for NVIDIA SLI technology
- Fatal1ty Mouse Port is gimmicky
- Vertical SATA ports
The ASRock Fatal1ty Z170 Gaming K4 motherboard is certainly not a new board in the market. However it still is a pretty solid board sporting recent features and the latest Z170 chipset which supports the current 6th-generation Intel Skylake CPUs and also the upcoming Kaby Lake CPUs. We have not gotten much opportunity to review motherboards here at Pokde.net, and this also marks my first review of a motherboard. So let's get started.
Unboxing
The ASRock Fatal1ty Z170 Gaming K4 comes in a pretty simple packaging with the Fatal1ty branding on the top of the box. The ASRock Fatal1ty Z170 Gaming K4 is the mid-end board in the Fatal1ty line-up, so they aren't going out of their way to impress people with their packaging here. Also, do make sure you get the right version of board since the ASRock Fatal1ty Z170 Gaming K4 have another version that only compatible with DDR3 RAM.
On the back, we see more detailed information about the ASRock Fatal1ty Z170 Gaming K4's unique features such as Super Alloy cooler for the power delivery system, along with the Fatal1ty Mouse Port, Killer LAN, Key Master and Gaming Armor.
Includes accessories are pretty standard for any other motherboard. ASRock provides SATA cables, I/O cover, driver installer driver and some documentation with the ASRock Fatal1ty Z170 Gaming K4.
Appearance
Black and red colour scheme could never go wrong on a motherboard for gaming PC builds. The board is equipped with ASRock Super Alloy which is actually a pretty fancy name for those extra-large aluminium alloy deep orange heat sinks intended for better heat dissipation to ensure better system stability. A matte-finished PCB adds the last touch to make the board look neat.
The SATA ports here are flat on the PCB, but I do wish they were stacked on the motherboard's edge for easier cable management. The passive heat sink on the Z170 chipset is very low profile, which should prevent any issues of it interfering with GPU installations.
The heat sinks keeping the VRM cool on the ASRock Fatal1ty Z170 Gaming K4 are not too tall, so they don't get in the way of large air coolers. They are also mounted a fair distance away from the edge of the motherboard to prevent issues with mounting radiators at the top vents of casings.
Another extra treatment for the board with I/O Armor, a protective cover that ASRock claims to protect the crucial parts near the I/O ports from being damaged by static electricity.
The ASRock Fatal1ty Z170 Gaming K4 features a 10 power phase design to offer smooth power delivery to the CPU. This can result in more headroom for CPU overclocking and better overall system stability.
Purity Sound 3 with Realtek ALC1150 audio codec and TI® NE5532 Premium Headset Amplifier which support up to 600 Ohm headsets are set to improve your audio experience when gaming, watching movie and listening to music. The fancy shielding is there to prevent EMI from affecting your audio quality.
But the uncommon thing I found on this board is the MOLEX connector in the middle of the board. According to ASRock's description, I understand that the MOLEX is for extra power for the PCIe graphics cards, but that shouldn't actually be necessary. Also worth noting is that this card only supports CrossFireX because the second PCIe x16 slot is in x4 mode. NVIDIA has set a minimum of x8 per card, which the ASRock Fatal1ty Z170 Gaming K4 doesn't offer.
Dual BIOS chips are no longer an uncommon feature these days, but it is nice to have a backup plan especially if you want to mess around with the primary BIOS.
Taking advantage of the rapid storage technologies available, the ASRock Fatal1ty Z170 Gaming K4 is ready for a blazing fast M.2 PCIe NVMe SSD over a x4 PCIe 3.0 connection which have a throughput of 32GB/s. If you aren't looking for insane storage speeds, it also supports standard M.2 SATA SSDs. I reviewed of the Transcend MTS800 256GB M.2 SSD on this board and I really think that support for M.2 SSDs are a great thing to have for cleaner and compacter builds.
Looking at the I/O, we have 2 USB 2.0 ports beside the PS/2 port, one of which is the Fatal1ty Mouse Port offering configurable polling rates. Ther are five USB 3.0 Type-A ports, with a USB 3.0 Type-C port. Sadly this only offers 5Gbps instead of the 10Gbps possible with a USB 3.1 Type-C port, or the 40Gbps with a ThunderBolt 3 one. HDMI and DVI-D display outputs are here too, but since this is a gaming-oriented motherboard, may see very little use. The audio output options are pretty standard.
Specification
Test Machine
Hardware
As my current machine is based on a Haswell processor, I can't use my own CPU with this board, Goldfries.com helped us out here by providing an Intel Core i5-6600K Skylake CPU and two sticks of Kingston HyperX DDR4 RAM.
Software
| | |
| --- | --- |
| OS | Windows 10 64bit |
|  GPU driver | Intel HD graphics |
| Antivirus | Windows Defender |
| Utilities | CPU-Z, HWmonitor |
| Software used | LinX, Cinebench |
BIOS Interface
A UEFI BIOS interface makes the PC more user friendly. In this slideshow, I will show some features and functions in the BIOS. Changing any configurations in a UEFI BIOS is really not that hard, and for normal users the only things you need to know is how to set the time and date, set the boot option priority and enabling the XMP profile if your RAM supports it. For advanced tweaks and configurations, please ask for advice and tutorials from experts.
Performance
After I finished instaling the operating system and necessary drivers, I did the first run of LinX to gather some data and also check system stability at stock clocks before I start overclocking the CPU. The results are as below:
A built-in OC software for selected ASRock motherboards, F-Stream allow you to check system info, tune the fan speed and also access the overclocking capabilities from the comfort of Windows. Still, the software doesn't offer full control over all the little parameters in overclocking, I prefer to overclock the CPU from the BIOS interface itself. So I pumped the i5 6600K to 4.6 GHz at 1.32V just to test the abilities of this motherboard for the sake of this review. I don't actually recommend you guys to use over 1.2V daily with the latest Intel CPU as it may affect the CPU lifespan in the long run.
No issues occurred during the overclocking; I wished to further overclock the CPU to 4.8 GHz, but the cooler seems inadequate for the job.
Conclusion
For me when reviewing a motherboard, scores doesn't mean much as most of them perform quite similarly with all other hardware kept constant. The main criteria when choosing a motherboard should start with your budget, followed by the features you want. A Z170 chipset motherboard not only allows you to overclock Intel "K" processors, but it also offers many other features such as more SATA ports and M.2 slot.
Other than that, look for extra features like dedicated audio hardware and also USB Type-C ports. Last but not least, also consider if the motherboard suits the color scheme you are going for, especially if you will be building a rig with a large side window. If you're looking a motherboard that is both affordable and packed with features, you will be quite satisfied with this board. The KillerLAN port and Fatal1ty Mouse Port both may seem like gimmicks, as a good Internet connection is more important than a "gaming optimized" LAN port when it comes to gaming, and if you suck at aiming, no fancy mouse port can help you win the game. Still, it is nice to have these extras.
Based on its design, nice build quality and loads of features, I award the ASRock Fatal1ty Z170 Gaming K4 our Silver Pokdeward. Currently the board is priced at around RM 662, as can be found on lelong.my.