[RazerCon 2020]: Everything That Razer Announced At Their Inaugural Keynote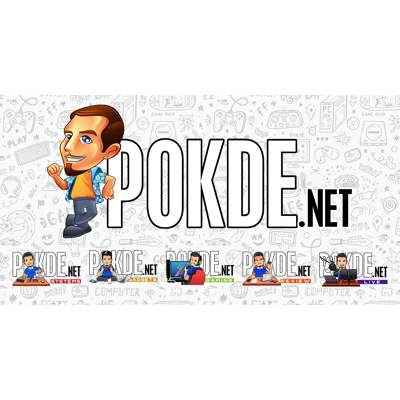 Razer recently held their first ever RazerCon where Razer CEO, Min-Liang Tan hosted a live mixed-reality keynote – a one-of-a-kind interactive session hosted against the iconic Singapore skyline. There were also other announcements made during RazerCon 2020 including new and unannounced products by Razer, as well as exclusive content showcases and giveaways from partnering game studios and technology partners.
Notable gaming veterans and icons also made their appearances at RazerCon 2020 including Brenda and John Romero, and Haz Dullul who went and presented their upcoming projects. Leading gaming celebrities such as CloakZy, CourageJD, PaladinAmber also made an appearance during the stream.
The RazerCon 2020 livestream was watched by over 1 million concurrent viewers at its peak and was streamed across Twitter, Facebook, YouTube, and Twitch.  In case you missed it, here's a short recap of everything that's been announced at RazerCon 2020.
Razer Iskur Gaming Chair
Starting things off, Razer announced the Razer Iskur at RazerCon 2020 and is Razer's first ever gaming chair. It is designed to address the need for superior ergonomics in today's gaming chairs, with its unique external lumbar support system that offers 26 degrees of customization, to help improve gamer posture during long gaming sessions. The Razer Iskur also features high-density foam cushions for additional support and comfort, a 4D armrest system that can be customized for optimal reach, and a memory foam neck pillow for additional support at the top of the spine.
The Razer Iskur sports a multi-layered black synthetic leather upholstery accented with green stitching as well as Razer's logo adorning the headrest, with Razer's motto, "For Gamers. By Gamers." printed along the seat. The cushioning is also finished with a distinctive snake scale design that is very reminiscent of the whole Razer image.
Razer Tomahawk Gaming Chassis
The Razer Tomahawk Gaming Chassis is another Razer first in that it is the first true Razer desktop experience designed by Razer for PC gaming enthusiasts. The Razer Tomahawk Gaming Chassis features full tempered glass side panels that open from a detachable rear hinge that gives builders the ability to quickly build, change and perfect their system.
The chassis features a matte black metal frame and an all-black front panel accentuated with a luminous Razer green logo. There's even Razer Chroma RGB lighting lined at the bottom of the case which can be controlled and customised via the Razer Synapse 3 software. Furthermore, the Tomahawk Gaming Chassis can support up to a 360mm radiator along the front and up to two 140mm fans along the top for maximum cooling performance.
The Razer Tomahawk Gaming Chassis is available in two distinct sizes: The Tomahawk ATX, a standard mid-tower case, and the Tomahawk Mini-ITX, a small form factor case.
Razer Blade Stealth 13
Razer also announced a brand new version of the Razer Blade Stealth 13 at RazerCon 2020 which is both faster and more efficient than ever before. The laptop comes equipped with the latest 11th Gen Intel i7-1165G7 processor and is capable of achieving CPU speeds of up to 4.7GHz using Intel Turbo Boost technology. Paired with the NVIDIA GeForce GTX 1650 Ti, the new Blade Stealth 13 is not only better in productivity but also gaming and video rendering on the go.
The Razer Blade Stealth 13 comes in two display options; Full HD OLED touch and Full HD 120Hz. The Full HD OLED display option features 100% coverage of the DCI-P3 space, a higher contrast ratio, and a Gorilla Glass touch display, which makes it the ideal choice for creators. For gamers on the other hand, the Full HD 120Hz display model features the highest refresh rate panel available on a 13-inch laptop, a matte finish for reduced glare, and full coverage of the SRGB color space.
The Blade Stealth 13 4 smart amp powered speakers and new THX Spatial Audio application which features a variety of audio profiles for any use case from gaming, to music, to movies. The app also offers a customisable EQ profile so users can create their own audio profile that suits their own preferences.
Razer Seiren Mini
The all-new Razer Seiren Mini, Razer's smallest USB powered microphone to date which offers pro grade sound in an ultra-compact form factor. The Razer Siren Mini features a supercardioid pickup pattern that helps reduce unwanted ambient noise, paired with a finely tuned 14mm condenser capsule to broadcast crisp and accurate sound. The Seiren Mini also comes with a built-in shock mount to reduce vibrations from outside sources and a heavy-duty tilting stand to maintain stability and positional accuracy.
The Seiren Mini weighs less than 500g and stands a mere 6.42 inches tall. It also features a simple plug and play design through a single USB connection. The microphone comes in a variety of colours including Razer Black, Quartz Pink, and Mercury White.
Razer Kraken BT Kitty Edition
A new take on a fan favourite, the all-new Razer Kraken BT Kitty Edition was also unveiled during RazerCon 2020 which allows fans to take their meow factor anywhere and everywhere. The Razer Kraken BT Kitty Edition features Bluetooth 5.0 connectivity, 40mm drivers, Razer Chroma RGB and up to 50 hours of battery life. The headset also features a built-in microphone with beamforming technology to block out ambient noise and capture the user's voice clearly and precisely.
Rocking the signature kitty ear design, the Kraken BT Kitty Edition is available in a stylish Quartz Pink finish, accented with Mercury White padding on the headband and earcups. There's even Razer Chroma RGB in the earcups and kitty ears which responds to apps and notifications and can also be customised through the Razer Audio App.
Razer Chroma RGB
Alongside the new hardware announcements at RazerCon 2020, Razer introduced four new partners to the rapidly growing Razer Chroma Connect program: WD Black, Seagate Gaming, Yeelight, and Twinkly. The Razer Chroma Connect program now consists of over 50 third-party hardware partners, making it the world's largest RGB lighting ecosystem for gaming devices with support for over 500 devices and over 150 games and applications.
Razer also announced the first ever Razer Edition motherboards in collaboration with ASRock. The new Razer Edition motherboards are custom design versions of the ASRock Taichi boards and supports either X570 or B550 chipsets. The boards offer native Razer Chroma RGB support and universal compatibility with thousands of addressable RGB (ARGB) components. DIY PC builders with multiple ARGB components can now easily sync every component with their Razer peripherals with just the Razer Synapse 3 app.
Price and availability
There isn't word yet on the stated Razer products' official Malaysia release, we will update as soon as it becomes available. If you're interested in watching the whole RazerCon 2020 presentation, you can do so right here.
Pokdepinion: Wew that's a lot of Razer products announced during RazerCon 2020. Very interested with the Iskur gaming chair though. I wonder how the local pricing will be like?