Review
Samsung 970 EVO 250GB SSD review — how fast do you wanna go?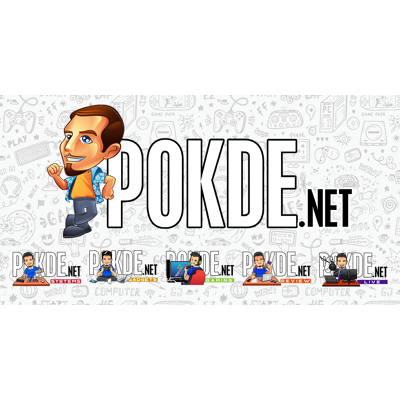 Positives
+ Blazingly fast
+ NVMe PCIe SSDs are getting more affordable
Negatives
- A heatsink would be preferable
Introduction
SATA SSDs are fast, but then there is the blazing fast PCIe SSD drives. And then there are the faster PCIe SSDs that are faster than most of their peers. Ladies and gentlemen, the Samsung 970 EVO falls in the latter category, packing Samsung's latest V-NAND technology, which is their fancy proprietary naming for 3D NAND. We will be taking a closer look.
Unboxing
The front of the Samsung 970 EVO 250GB's packaging is as pretty as always, featuring a stylized shot of the Samsung 970 EVO 250GB, and huge text to let you know that you are get the 970 EVO NVMe M.2 V-NAND SSD. Never hurts to get more confirmation, you know.
The packaging is simple, but keeps the Samsung 970 EVO 250GB well protected from the rough life of transportation. Aside from the SSD itself, you also get an installation guide and warranty information booklet. Quite spartan, but that's all we need, anyway.
Appearance
The sticker which covers the NAND and controller reveals most of the information you need about the SSD. A heatsink would have been preferable here, as Samsung's PCIe SSDs are known to get rather toasty. Let's check on that later. Do note that this is a M.2 2280 SSD, so make sure to check if your motherboard has space for it.
The other side is bare except for a sticker showing all the regulatory logos.
Specifications
Capacity
250GB
Interface
NVMe PCIe 3.0 X4
NAND Type
Samsung 64-layer 256Gb 3D NAND TLC flash
DRAM Cache
512MB LPDDR4
Controller
Samsung Phoenix
Rated speed

Sequential:


Read: Up to 3400 MB/s Write: Up to 1500 MB/s
Random:
Read: Up to 200 000 IOPS Write: Up to 350 000 IOPS
Endurance
150TBW
Dimensions
80.15 mm X 22.15 mm X 2.38 mm
Weight
8.0 g
Included accessories
Quick installation guide
Warranty
5 years
The Samsung 970 EVO 250GB sees the transition from Samsung's 48-layer V-NAND to their newer 64-layer, as well as the latest Samsung Phoenix controller. Random performance looks really stellar, as does the read speeds. The sequential write takes a backseat though.
Testing Methodology
The Kingston UV500 960GB is tested as a storage drive on Pokde's benchrig. I ran several synthetic SSD benchmarks and real-time transfer speed tests to determine the performance.

| | |
| --- | --- |
| Processor | Intel Core i7-5820K |
| Motherboard | ASUS X99-Deluxe |
| Memory | 4 x 4GB Kingston HyperX Predator 3000 MHz CL15 |
| Storage | Kimtigo 120GB SSD |
| Power Supply | Cooler Master V850 |
Performance
Synthetic benchmarks
The numbers obtained here are around what Samsung claimed for the Samsung 970 EVO 250GB. No surprises here.
Even in AS SSD, the Samsung 970 EVO 250GB performs strongly. Those random speeds are really to die for!
The random write speeds we get in Anvil is just so awesome too, in fact better than the 512GB Plextor M9PeY PCIe 3.0 x4 NVMe SSD.
Real world
SSDs are now vital for faster loading times in recent games which loads massive assets before the games starts. We found the Samsung 970 EVO 250GB delivering better performance than most SATA SSDs in Overwatch, but gets middling performance in Battlefield 4.
If you thought the Samsung 850 EVO was pricey, this is even pricier. But when compared against the other PCIe NVMe SSDs we have tested, it does come in slightly cheaper. There are cheaper PCIe SSDs out there, but performance may be another matter altogether.
The thermals may be somewhat of a concern. After running the benchmarks, a quick glance at the temperature saw a maximum temperature of 82°C recorded. A simple heatsink would be great to keep the toasty SSD cool. The newer Samsung 970 drives are supposedly less prone to throttling than the Samsung 970 drives, but still, cooler is always better for electronics.
Conclusion
If you want a really responsive setup, with the quickest loading times out there, well, the Samsung 970 EVO SSDs are for you. But if you are just a gamer, well, a SATA SSD should suffice. But then again, who are we to tell you how to spend your money? For RM495, the Samsung 970 EVO 250GB is pricey, but they do have the performance to back it up. The question is, do you need all that performance?
To support us, check out the Samsung 970 EVO 250GB via the following link: