Review
Transcend StoreJet 25MC 1TB review — with a USB Type-C connector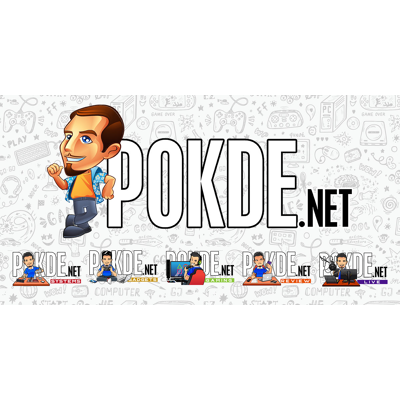 Positives
+ Rugged appearance; seem to be rather durable
+ Tough shock-resistant rubber jacket
+ Decent read and write speeds
+ USB Type-C connector compatible with new devices that are packing USB Type-C ports only
Negatives
- Only available in 1TB capacity
- A wee bit pricier than the competition
We have reviewed lots of Transcend storage solutions, especially their external drives and SSDs. From the previous reviews, we understand that most Transcend external HDD drives come with shock resistant casings and USB 3.0 connection. Today we have something pretty similar to the other external drives we have reviewed, but this time around the Transcend StoreJet 25MC 1TB features a reversible USB Type-C connector.
Unboxing
As usual for Transcend products, the Transcend StoreJet 25MC 1TB also comes in a simple white and maroon packaging. You get a huge window in front to see what you will be getting before you pay for it.
The back is chock full of details with quite small font. I wish Transcend has went with highlights of the specifications instead of dumping everything here.
The contents of the box include some documentation in case you do not know how to use an external drive, brochures of the other products by Transcend and of course the Transcend Transcend StoreJet 25MC itself and the USB Type-C connector.
Appearance
The Transcend StoreJet 25MC 1TB is essentially a chunk of rubberized plastic. Unlike the Transcend StoreJet 25H3 3TB, the StoreJet 25MC doesn't have a dual-tone finishing. The drive is wrapped entirely in grey rubber with a green strip running across the top to keep things interesting.
On the back there's pretty much nothing to see except the product label.
We can see the microUSB 3.0 port here, which is a sign that there won't be a major increase in speeds over the other external HDDs Transcend offers. Not like current HDDs can make full use of USB 3.0 speeds anyway, so it's all good.
The StoreJet 25MC connects to your device via USB Type-C. The advantage of using USB Type-C port is compatibility with upcoming ultraportables which will most probably be the frontline to shift towards the new standard as it requires less space than a standard USB Type-A port. And also not having to check the orientation of the connector before plugging it in is definitely a plus.
Specifications
Performance
I tested the Transcend StoreJet 25MC 1TB with CrystalDiskMark. For an external drive, the random 4K speed is unnecessary as it's not frequently use as the daily driver. As its usage is more to backup or archive, the sequential transfer speed is more important.
The Transcend StoreJet 25MC is faster than both the Transcend StoreJet 25H3 4TB and 3TB, but this is more likely due to a faster HDD inside the enclosure, rather than due to the new Type-C connection.
Real-time performance
File Transfer
We have updated our storage review with a new benchmark for external drives. In this real-time performance test, I transferred a total of 15.9GB of files for each category. There are five categories, which are compressed files (.zip, .rar, .tgz), documents (.xlsx, .docx, .pdf) game files, movies and pictures (.jpg, .cr2, .mov).
Cost perGB
Conclusion
The StoreJet 25MC comes with a reversible USB Type-C cable, allowing for full compatibility with any device that comes with a USB type-C port. Although it's using a Type-C connector, you won't be able to use it as external storage on the latest smartphones that are using Type-C ports, as they do not provide enough juice to power the drive. Transcend StoreJet 25MC is only available with 1TB of capacity, priced at RM281 at online retailers. Just a little bit pricier compared to the other external drives we have reviewed before but the speed and support for the newer USB Type-C standard justifies its price.