Tech Hunter Launches #TechMeToBazaar At TTDI, Powered By Cashless Payments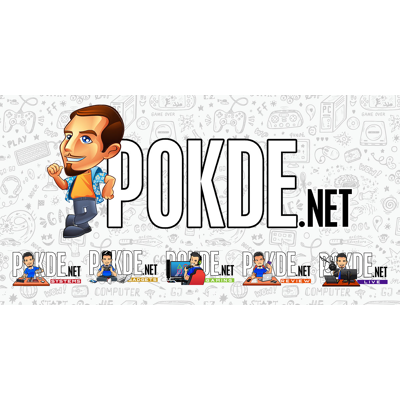 Tech Hunter Launches #TechMeToBazaar At TTDI, Powered By Cashless Payments
A digital-first Ramadan Bazaar that allows for seamless payments, powered by various technical partners.
Tech Hunter Global Sdn Bhd, a homegrown digital solutions provider, has launched #TechMeToBazaar, a Ramadan Bazaar located at Taman Tun Dr Ismail (TTDI). The bazaar features over 150 stalls offering local delicacies, with each stall fully equipped with payment terminals set up by PayHunter, a subsidiary of Tech Hunter. Visitors can make payments from a variety of digital modes, including debit or credit cards and e-wallets. The event runs from March 23 to April 21, 2023 (3pm onwards), and is expected to attract 200,000 visitors this year.
The event is sponsored by Bank Simpanan Nasional (BSN), SHOPLINE, GrabPay Malaysia, and YTL Communications. Visitors can enjoy exciting promotions, including cashback offers and discounts. Visitors who use their BSN credit or debit card to make an accumulated spend of RM50 with a maximum combination of three receipts, will stand a chance to win a one-time RM5 cashback during the campaign period. Visitors can also enjoy RM30 off with a minimum purchase of RM200 using Grab's PayLater function in the Grab app.
This bazaar is an example of how Malaysia is progressively growing to become a digital-first economy, with businesses leveraging technology to digitize their business and offer new experiences for customers. According to Yang Berbahagia Datuk Haji Azmi Bin Abdul Hamid, Executive Director of Socioeconomic Development, Kuala Lumpur City Hall (DBKL), the event is a "step in the right direction in empowering more MSMEs and SMEs to adopt digital solutions as Malaysia embraces a digital lifestyle."
Jenson Wong, Chief Executive Officer of Tech Hunter, said, "We have seen the boom of e-wallets in recent years that exponentially increase Malaysians' interest in conducting cashless transactions. This year, we are upping the ante, by giving a glimpse into the lifestyles of the future. With Ramadan Bazaars being a Malaysian staple, we know that there is no time better than now for us to encourage Malaysians to live life digitally."
The Ramadan bazaars are part of Malaysia's culture, and traders are keeping the tradition alive by innovating and offering digital payment options for their customers. Tuan Hj Gulam Muszaffar Bin Mustakim, President, Kuala Lumpur Pasar Malam Management Association (PMKL), said, "We are excited to be working with Tech Hunter Global and our partners, to put the right technologies in place which not only enhances their operational efficiency, but enables them to respond to the digital demand of Malaysians."
"We believe that shopping should be an easy and convenient experience," said Bevan Tan, Country Manager at SHOPLINE Malaysia. "SHOPLINE's Smart Mobile Payment Terminal is designed with Malaysians in mind, and we are proud to launch it at TTDI Ramadan Bazaar to make shopping this Ramadan an enjoyable experience for both vendors and customers."
The event features Yes, the telecommunications provider that powers the 5G connectivity throughout the entire bazaar, making it the first-ever 5G Ramadan Bazaar, powered by Yes 5G, as part of the Tech Me To Bazaar campaign. Through the Ramadan bazaar at TTDI, Yes 5G is making 5G accessible for both vendors and customers alike to experience seamless connectivity, fast internet speeds, and ultra-low latency through Yes 5G.
Pokdepinion: Pretty neat to see the digitalization of bazaars in this way.