Maxis 5G Plans Will Go Live Starting Today Onwards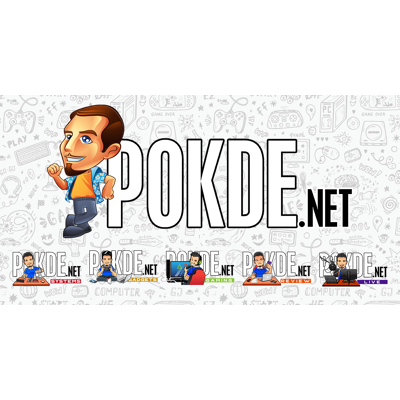 Maxis has officially announced the impending launch of its highly anticipated array of new plans featuring 5G services, scheduled to go live at 12PM on August 15, 2023. This strategic move aims to cater to the escalating digital demands of both individual consumers and businesses, particularly in terms of video content consumption and productivity tools.
Maxis 5G Plans Will Go Live Starting 12PM
The upgraded plans boast a significant enhancement in data allocation for both 4G and 5G services, with more than double the data capacity. Additionally, subscribers of these innovative plans will benefit from extra bonus data for 5G usage. The introduction of these revamped plans is a testament to their commitment to delivering advanced connectivity options to its customer base.
Maxis has meticulously designed a spectrum of plans to cater to diverse customer needs:
Maxis Postpaid with 5G
The new Maxis Postpaid plans, priced between RM79 and RM199 per month, offer a generous 4G/5G data allowance of up to 200GB. To further sweeten the deal, customers will receive an additional bonus of up to 100GB for 5G usage. These plans come bundled with unlimited calls and SMS, presenting a comprehensive communication package. As a stride towards democratizing 5G access, Maxis is also introducing an assortment of 5G devices with convenient ownership options under the Zerolution program. This program offers customers the flexibility of a 24 or 36-month installment plan with 0% interest.
Maxis Business Postpaid with 5G
Maxis Business postpaid subscribers will revel in all the benefits associated with the enhanced 5G postpaid plan. Additionally, they will gain access to extra Productivity Data, offering up to 100GB, as well as digital marketing solutions integrated into their corporate plans. Furthermore, they are extending a special incentive of a RM10 rebate per month for up to 12 months on any of its 5G postpaid plans for new customers and those existing ones looking to upgrade their subscriptions.
Hotlink Postpaid / Prepaid with 5G
The revamped Hotlink Postpaid with 5G plan is set to be available at RM70 per month, delivering 70GB of 4G/5G data, supplemented by an extra 35GB of 5G data. Hotlink Prepaid customers will not be left behind, with 5G internet passes starting at RM45 per month for 50GB of data coupled with an additional 25GB of bonus 5G data under the Hotlink Pantas Pass. Alternatively, prepaid users can opt for a weekly package, priced at RM15, offering 15GB with an added bonus 10GB of 5G data. Notably, young users below 24 years of age can seize the opportunity to enjoy a 20% cashback on their purchase of any monthly internet pass.
Maxis Home Wifi with 5G
Existing and potential subscribers of Maxis Home Wifi are in for a treat with the RM158 monthly plan, promising seamless and unlimited 4G/5G speed for improved home internet connectivity. The package includes a premium 5G router, catering to the connectivity needs of multiple users and devices within a household.
To embrace the benefits of these advanced 5G plans, existing customers can seamlessly upgrade their existing plans through the official website, the Maxis / Hotlink mobile app, or by visiting the nearest Maxis Centre from 12PM onwards.
Pokdepinion: Finally, I've been waiting on this for so long. Guess that means I'll also be going around from place to place trying out the speed and reliability. After all, no point in having it if I keep getting 4G speeds or lower.