Google Reveals What Malaysians' Top Searches Were In July 2021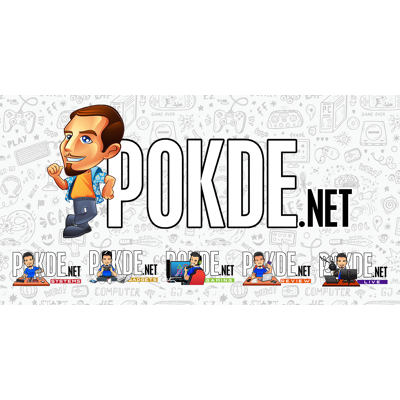 Google has officially released the top 10 trending searches in Malaysia for July, with current events like the i-Citra facility, Euro 2020, and Aidiladha contributing to the top trending phrases for the month.
What did Malaysians Google Search last July?
Semakan i-Citra/icitra.kwsp.gov.my/i-Citra Semakan/i-Citra Online
Starting July 15, EPF fund contributors can request a five-month withdrawal of up to RM5,000 through the i-Citra service to enable them to fulfil their essential necessities.

Italy vs England/England vs Denmark/Italy vs Spain/Final Euro 2021
Italy won the UEFA Euro 2020 tournament after defeating England 3-2 in the finals, while the semi-finals between England and Denmark and Italy and Spain were also among the most searched matches of the tournament.

Bangladesh vs Zimbabwe/Pakistan vs England
Cricket fans were treated to plenty of action from Bangladesh's tour of Zimbabwe and Pakistan's tour of England while keeping track of the T201 and ODI scores, updates, and results.

Takbir Raya Haji
Muslims all throughout the world commemorated Hari Raya Haji, also known as Aidiladha, on July 20 by reciting the Takbir Raya following their dawn prayers.

Niat Puasa Arafah/Puasa Hari Arafah
Muslims also took advantage of the opportunity to fast the day before Aidiladha, also known as the Day of Arafah, which is thought to provide blessings equivalent to 60 years of fasting.

Hinata Tachibana
In anticipation of the upcoming TV series episode due to air in Japan on August 8, 2021, anime fans were curious to learn more about Hinata Tachibana, protagonist Takemichi Hanagaki's girlfriend.

Liverpool vs Mainz
The close 1-0 victory against Mainz in the Premier League pre-season friendlies delighted Liverpool fans.

Brazil vs Chile
The match between Brazil and Chile in the Copa America quarterfinals in Rio concluded in a 1-0 win for the former.

MyKasih
MyKasih Foundation, a privately run charity foundation that helps low-income Malaysians through cashless food aid, has received praise for its efficient MyKad-based distribution system, which was chosen to implement the government's PRIHATIN Kasih initiative as part of the PEMERKASA stimulus package.

Tokyo Olympics 2021
The opening ceremony and many sporting events were anticipated by netizens, who showed their support for their favourite athletes competing in this year's Olympics.
Pokdepinion: I was expecting weirder Google searches to be completely honest. You can tell a lot about a person from the things they search on Google.