Google Search May 2023 Recap: Here's What Malaysians Were Searching Last Month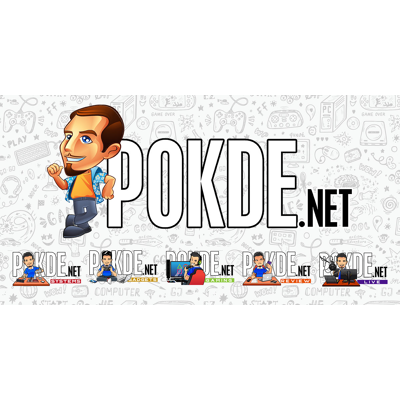 Google Search May 2023 Recap: Here's What Malaysians Were Searching Last Month
Google Malaysia has just published a top 10 list of most searched terms in May 2023 – including the ever-exciting badminton tournaments, Coldplay's concert announcements, and more. Here's the list:
Malaysia Masters 2023
Badminton tournaments heads back to our homeland – and Malaysians witnessed exciting matches throughout, including the valiant effort made by "PearThin" pair in their quest to the top step of the podium. The tournament concluded with both men's and women's doubles clinching silver medals.
Brentford vs Man City / Leeds United vs Tottenham Hotspur / Southampton vs Liverpool
As 2022-23 Premier League season comes to a close, Malaysians watched these final matches and eventually sees Manchester City winning its third consecutive title.
Barcelona vs Mallorca
This final La Liga match saw league powerhouse Barcelona winning 3-0 against Mallorca, with Ansu Fati scoring two goals to clinch the league title.
Sudirman Cup 2023
The biennial mixed team badminton competition ran between May 14 and 21 in Suzhou, where the host, China, won the title of champion.
Coldplay Malaysia
Coldplay's first ever concert date in Malaysia this November began ticket sales on May 16 and 17, which had fans flooding to buy them and selling out the show almost immediately.
Selamat Hari Guru
Teachers' Day on May 16 had students and the nation alike celebrating educators with well-wishes.
JDT vs Penang
This quarter-final match between Johor and Penang in the Malaysia FA Cup resulted in a dominant 5-0 victory for Johor, continuing their winning streak.
 Fast X
The 10th Fast and Furious film (not counting Hobbs & Shaw, that is) marks an action-packed milestone for the franchise, alongside plenty of cameos and new recruits like Brie Larson and Jason Momoa.
Polis Evo 3
The third instalment of this hit Malaysian action-comedy film series about a police team beats records at the box office previously set by earning RM 16 million in just 4 days.
LIMA 2023
This biennial exhibition, held between May 23 and 27, is the largest maritime and aerospace exhibition in Asia-Pacific and includes an airshow by RMAF pilots that is rarely seen elsewhere.
Pokdepinion: Malaysian Masters has produced some truly exciting matches.