Tale of the disappearing 3.5mm jack; for truly better audio or just to sell you dongles?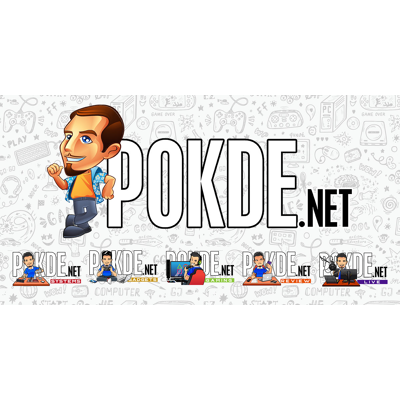 Cover image featuring the HTC Bolt. Credits: CNET.
3.5mm jacks are dying. While we see smartphones like the LG V30 holding on to the 3.5mm jack and highlighting its Quad DAC feature targeted at audiophiles, the current trend is to lose the once ubiquitous headphone jack. The most high profile smartphones to roll out without the 3.5mm jack are the iPhone 7 and iPhone 7 Plus duo. HTC followed soon after with the HTC Bolt and the Samsung Galaxy S8 was rumored to drop the 3.5mm jack too, which luckily wasn't true. Google's flagships, the Pixel 2 and Pixel 2 XL already have lost theirs, even when Google was quick to poke fun at the iPhone 7's missing 3.5mm jack back then when the Pixel was launched. Why remove something that works, right?
Thinner phones
One of the smartphones to drop the 3.5mm jack before Apple, the OPPO R5, did it to make way for thinner devices. The 3.5mm jack necessitates a hole with a 3.5mm diameter to be made on the chassis. There will also be a need for the plastic supports around the port and also the relevant wiring, making it difficult to design ultra-slim devices with a 3.5mm jack. It wasn't cool to drop the 3.5mm jack yet back then, making it a really brave gamble for OPPO. Back then it was atrocious to not have the 3.5mm jack, but look at where we are now.
More space for more hardware
We all want our smartphones to deliver MORE of everything. Currently we aren't at the level where we can really add more things and yet get away without any sacrifices. In the iPhone 7, the space that was previously occupied by the 3.5mm headphone jack in the iPhone 6s, is now home to a barometric vent, so that the altimeter can work accurately even with the IP67 liquid resistance in the iPhone 7. The Taptic Engine has also been upsized thanks to the added room, giving the iPhone 7 the crispest haptic feedback I have ever experienced.
Outsourcing the audio processing
While most SoCs for Android smartphones come with good DACs and headphone amps baked in, the space could be used to add more transistors for the processing clusters. More processing power is something we could always use, right? Not really, but the demand is there for some reason. There is also the fact that the DACs and headphone amps are sensitive to the slightest interference, which is why we see them isolated from the rest of the circuitry on most decent desktop motherboards. Packing more stuff is good, but I am sure the serious audiophile will frown upon having everything so close together, something even Google admits themselves. What can we do to solve this issue though?
Dedicated DACs with headphone amps
There are plenty of portable DACs in the market right now. We have reviewed the Zorloo ZuperDAC USB DAC, but there are more out there. Chord makes a few that have their own battery packs, while AudioQuest makes the DragonFly USB DACs that are powered over USB, just like the Zorloo ZuperDAC. While these may be less portable, moving the audio circuitry out of the system will cut down on most of the interference you will encounter. You will also usually enjoy better sound quality especially if you have higher end headphones, as these dedicated DACs are usually more capable of driving your more power-hungry cans than your average smartphone ever will.
Headphones with DACs built in
Packing the digital circuitry on the headphones have a major advantage: the sound signature of the DAC can be tuned to complement the headphone's innate sound profile. If you read audiophile forums, you will be stunned by the lengths enthusiasts go to just to get a good experience. This headphone might be a good match with this DAC/amp, but not the other. With the DAC and amp tuned to complement the drivers of the headphones, you won't ever have to worry about matching headphones to DAC/amps. We actually have that on the Edifier S880DB and other USB-fed headphones like the Edifier G4.
Bluetooth audio
Bluetooth earphones also actually have an array of electronic chips processing the digital signal broadcasted from your device to the earphones. The key point is the same here: digital converted to analog right on the headphone itself, so you will get an optimized sound profile taking full advantage of the headphone's output. You are getting up to 24-bit/96 kHz audio over AptX Lossless, so you won't really have to worry about loss of audio quality over Bluetooth. Even if you don't have AptX support on either your phone or headphones, the lossy Bluetooth codecs should suffice for most music listeners. I myself was satisfied with my experience using the Sudio Vasa Bla.
Multichannel audio
Why do we need multichannel audio in a smartphone? Well, smartphones are fast becoming the main source of entertainment for us. We enjoy video, games and music on our smartphones on a daily basis, and the first two can really make use of proper multichannel audio. 3.5mm jacks will forever be limited to stereo audio, and that's definitely not where we stop when we talk about the audio in movies. The ASUS ROG Centurion here offers true 7.1 audio. I am not sure if Android offers support for true 7.1 audio, but this is definitely not something you can do with 3.5mm jacks.
What do we need?
Let's admit it, making the shift to digital audio will have it's drawbacks. Here are some of them.
USB audio standards
We have USB Type-C on the Android front, and Lightning on Apple's. Manufacturers have to pick a side, or throw in multiple cables with their headphones. That will just jack up the price of a single pair of earphones that used to work with all the 3.5mm jacks in the world. When they still had the 3.5mm jack, that is. Android doesn't seem to have a proper standard for USB audio yet. Some USB DACs work, some don't. Our Fiio K1 USB DAC worked well with a Nexus 6P, but decides not to play along with the ASUS ZenFone 3 and honor 8. The Zorloo ZuperDAC worked flawless with the honor 8 though.
Cheaper headphones
Moving all the digital hardware onto the headphones will definitely cause them to cost more. The Simgot EN700 Bass above is a standard wired IEM costing RM499, but to get an IEM with Bluetooth or USB input, and a similar level of sound quality, those earphones may well cost you a pretty penny. There is always the option of reaching for the USB to 3.5mm adapter dongle, but that's not what we are interested in here, are we?
We can skip everything altogether right now and just go for Bluetooth headphones which work with everything. If you want wired, then you must agree that USB audio definitely has some benefits over the good ol' 3.5mm jack. Just… maybe we can still have both at the same time? Not really, as USB audio will only really take off if more consumers are inadvertently forced to opt for USB audio as their only form of wired audio on smartphones. As more consumers are using USB audio, manufacturers of audio equipment will see a bigger market and make more USB headphones to satisfy this new market. And hopefully we will see a proper USB audio standard pop up among Android OEMs.