GIGABYTE X570 AORUS Elite Preview — best AMD X570 board for its price?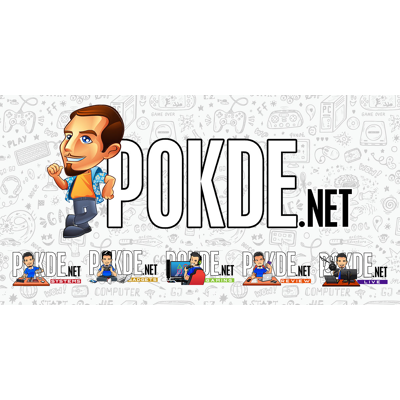 Introduction
GIGABYTE presented one of the widest ranges of AMD X570 boards in the Malaysian market, being the first brand to bring in an ITX board into our market. They also offer a wide range of boards, from the groundbreaking true 16-phase GIGABYTE X570 AORUS Xtreme to the entry-level GIGABYTE X570 Gaming X. Today we will be looking at the GIGABYTE X570 AORUS Elite, their mid-range motherboard which offers quite a bit for the price.
Appearance
Instead of the fin stack that the higher-end boards feature, the GIGABYTE X570 AORUS Elite here sports the more common aluminium blocks to handle the VRM's thermal output.
The area beside and above the VRM tout distinct heatsinks instead of how the higher-end boards connect the two portions together with a heatpipe to balance out the thermal load between the two areas. Which once again is a visible cost-cutting measure by GIGABYTE, albeit one that has minimal effect on performance.
Like most AMD X570 boards, the GIGABYTE X570 AORUS Elite here sports a fan over the AMD X570 chipset. The eagle insignia featured prominently, although GIGABYTE refrained from throwing on any RGB here. For those who are averse to some bling, this is a great design.
Over on the back of the GIGABYTE X570 AORUS Elite we see a mostly bare PCB. We have seen high end boards without backplates, so this is perfectly fine.
Meanwhile for the rear I/O, AORUS used an integrated I/O shield, which is a boon for first-time builders. Even experienced builders might find the added convenience a godsend too. It is the first time I am seeing it on a board this affordable though, so kudos to GIGABYTE. There's a nice assortment of ports, although it doesn't come with built-in WiFi or a built-in USB-C port for upcoming peripherals.
Specifications
GIGABYTE X570 AORUS Elite
CPU support
AMD AM4
2nd, 3rd Generation AMD Ryzen processors (AMD Ryzen 2000 and Ryzen 3000 series)
1st, 2nd Generation AMD Ryzen Processors with Radeon Vega Graphics (AMD Ryzen 2000G and Ryzen 3000G series)
Power
1 x 24-pin ATX
1 x 8-pin EATX 12V
ISL69138 PWM controller (6*2 + 1*2 phase config)
ISL6617A doublers (6 x VCore, 1 x VSoC)
12 x SiC634 50A power stage for VCore
2 x 4C10N (46A) + 4C06N (69A)  for VSoC
Chipset
AMD X570
Memory
4 x DDR4 DIMM, max. 128GB un-buffered memory
Multi-GPU Support
2-way AMD CrossFireX
Expansion slots
1x PCIe 4.0 x16 (x16 electrically)
1x PCIe 4.0 x16 (x4 electrically)
2x PCIe 4.0 x1
Storage
6 x SATA 6 Gb/s, supports RAID 0,1,10
2 x M.2 PCIe 4.0 x4/SATA
Network
Intel I211-AT Gigabit LAN
USB
Rear I/O:
2 x USB 3.1 (10 Gbps)
4 x USB 3.0 (5 Gbps)
4 x USB 2.0
1 x HDMI 2.0
On-board headers:
1 x USB 3.1 (10 Gbps)
2 x USB 3.0 (5 Gbps) (2 ports each)
2 x USB 2.0 (2 ports each)
Audio
Realtek ALC1200 codec
Other onboard connectors
1 x CPU fan header
1 x CPU cooler LED strip/RGB LED strip header
1 x water cooling CPU fan header
2 x system fan headers
2 x ARGB headers
2 x RGB LED headers
Form factor
ATX (12″ x 9.6″)
Taking a Closer Look
VRM
The VRM on this thing may look like a featherweight beside the GIGABYTE X570 AORUS Master we previously reviewed, but make no mistake, it packs a real punch. Just to put it into perspective, the GIGABYTE X470 Gaming 7, which was GIGABYTE's flagship X470 board, only had a 10+2 phase design. I am not saying that this VRM design is objectively better, but it does have the phases and power handling capability to push any 3rd Generation AMD Ryzen processor to its limits.
GIGABYTE uses ISL6617A doublers here to offer a real 12 phase design. You get twelve SiC634 50A power stages to feed the VCore, while the VSoC is handled by two sets of ONSemi 4C10N and 4C06N MOSFETs for the high side and low side, respectively. For those using this board with the Zen 2 processors, the VCore power is the most important, and the GIGABYTE X570 AORUS Elite shines here.
The VRM design on the GIGABYTE X570 AORUS Elite is solid, and you would definitely have a hard time finding a better VRM design than the GIGABYTE X570 AORUS Elite on a board in the same price range. Most of the other vendors with boards in the same price bracket can't even match this, not to mention deliver a better one, so I would say GIGABYTE did a great job here.
Expansion
The highlight of the AMD X570 platform is of course the PCIe 4.0 support, and the GIGABYTE X570 AORUS Elite doesn't disappoint. You get to make use of two M.2 PCIe 4.0 x4 SSDs and also a full-length PCIe 4.0 x16 slot.
We have another full-length PCIe slot on the GIGABYTE X570 AORUS Elite, but is handled by the PCH, and it is limited to x4 speeds, so you won't want to throw a GPU in that slot. The second M.2 socket does not come with a heatsink, but given how hot the M.2 PCIe 4.0 SSDs run, you would do better with a more substantial heatsink than the ones motherboard manufacturers offer anyway.
Meanwhile there are two more PCIe x1 slots which will work great if you want to add WiFi cards or sound cards to expand on the capabilities of your system. Do note they are close-ended though, so you can't throw a PCIe SSD in there, even if you are willing to live with them running at PCIe x1 speeds.
Audio
While this is one of GIGABYTE's lower-end boards, it still comes with a pretty well-equipped audio section. It is powered by the Realtek ALC1200 which isn't too much to shout about, but GIGABYTE also outfitted it with HiFi-grade WIMA capacitors, which you don't see on any other motherboard maker's offerings.
To maintain the analog signal's purity, the audio section is also separated from the rest of the motherboard by an audio noise guard. Just to make sure you notice it, AORUS throws in some LEDs here.
Conclusion
For RM1029, GIGABYTE did an amazing job with the GIGABYTE X570 AORUS Elite. It has solid features, without the excessive over the top features that some of the higher end boards offer. It would have been nice if there was at least a Q-Code readout, but then again no board in this price range offers that feature, so I guess it's just me asking for too much?
For anyone who wants to upgrade to the 3rd Generation AMD Ryzen processors and want to take advantage of all that PCIe 4.0 has to offer, the GIGABYTE X570 AORUS Elite is definitely a solid choice.
Our video guy took these photos. Do you like them?