USB-C vs microUSB — here's why it shouldn't affect your choice of smartphones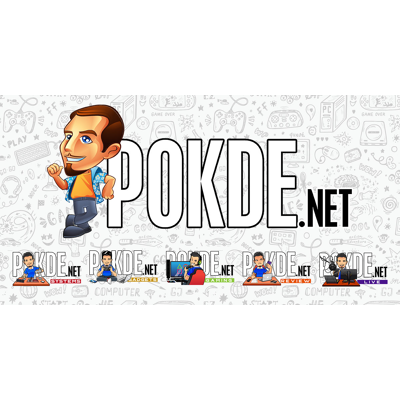 Yes, I do agree that most smartphones should have USB Type-C, or USB-C, connectors in 2019. It's more convenient, especially if you are fumbling in the dark. Also, USB-C connectors seem to be more durable without the tiny metal clips on the microUSB connectors which always seem to be the first to go.However it really shouldn't be the sole factor that determines whether you would get Phone A with microUSB or Phone B with USB-C, because in most cases, it just doesn't matter. Here's why.
microUSB can offer faster charging than USB-C
A lot of you guys probably think that smartphones equipped with USB-C connectors can charge faster. Most flagships offering groundbreaking charging speeds are indeed touting the new USB-C connectors. That really isn't the whole story though. Some microUSB devices do offer faster charging, with realme and OPPO devices offering their proprietary 20W VOOC Flash Charge technology over microUSB. Or HUAWEI, with the HUAWEI Y Max offering 18W Quick Charge 3.0 over microUSB. Meanwhile, we have the Redmi Note 7 with a USB-C connector but only charges at 10W out of the box. Or the Samsung Galaxy S10 series with their USB-C connectors, charging at only 15W. For now, at least. It's worth mentioning that the Redmi Note 7 has support for Quick Charge 4.0, but this is just to point out that out of the box, having a USB-C connector doesn't guarantee faster charging.
The USB-C standard does support up to 100W with the USB Power Delivery standard, but no device in the market supports that at the moment. Development for the microUSB port has most probably ended, which is why you see smartphone manufacturers offering faster and faster charging speeds over USB-C instead of microUSB. But in the mid-range market where microUSB connectors are still prevalent, smartphones with microUSB connectors can charge just as fast as your average USB-C smartphone, if not faster.
"USB-C transfers files faster"
USB-C connectors can offer faster transfer rates, that's a fact. But many manufacturers don't take advantage of that, instead opting to make use of the USB 2.0 protocol over USB-C, which results in speeds that are just as fast as what your standard microUSB connector can handle. Smartphones like the Samsung Galaxy A30 and even the Xiaomi Mi 9 offer only USB 2.0 throughput through their USB-C ports. HUAWEI started adopting USB 3.0 over USB-C with their HUAWEI Mate 20 series, while Samsung started their use of USB 3.0 over USB-C way back with the ill-fated Samsung Galaxy Note7. Samsung's history with USB 3.0 goes even further back, with the Samsung Galaxy Note 3 being the first to feature the eccentric microUSB 3.0. Even until now, only Samsung has ever used that connector on smartphones.
USB-C support for faster transfer speed isn't a myth though: USB 3.2 Gen 2×2 can support up to 20 Gbps over USB-C. And that's before going into Thunderbolt 3, which supports 40 Gbps data transfer rates. But I digress. As it stands, if you are still plugging in your smartphone to your PC for file transfers, current mid-range smartphones in the market won't be limited by either USB-C or microUSB connectors, because none of them tout the USB 3.0 protocol.
USB-C cables aren't as futureproof as you think
The USB-C connector is the future, but it doesn't mean that the cable you buy today will be suitable for your usage in the future. Even as it is, USB-C cables are a mess. We have seen USB-C to USB-C cables that only support USB 2.0 speeds. And that's before you consider the fact that certain cables will not support the Thunderbolt 3 standard. The cable you buy today might not work with upcoming, or even current, standards that will make use of the USB-C connector. Getting a somewhat "futureproof" connector that can also handle Thunderbolt 3 is going to be expensive. Then there is the fact is that you might already own a whole set of microUSB cables that you used with your previous device, and you can just use them straight away without having to invest in another set of good USB-C cables. This only applies if you are coming from an older smartphone with a microUSB connector though. If you have already owned a USB-C smartphone in the past and collected your fair share of USB-C cables, then this point is moot, of course.
Smartphones with microUSB are still a viable choice in 2019. Just because it doesn't have a USB-C connector doesn't mean it's DOA or anything. There are still phones with microUSB that can outperform your USB-C in almost every way, all while costing less. Speaking of which, most of the recent smartphones with microUSB connectors offer the budget-conscious market great specifications at an affordable price like the realme 3 and realme 3 Pro, so it wouldn't be exactly wise to just disregard them simply because they don't sport the most recent connector.