#PokdePicks Top 5 Best Gamepads for PC Gaming in 2020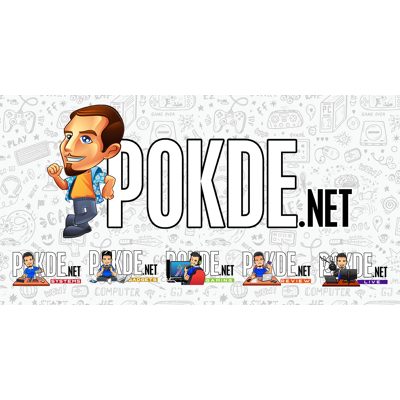 When you think of PC gaming, chances are that you are thinking of using the mouse and keyboard combo. However, the platform isn't limited to just that, and some games do work better with controllers instead. Today, we're going to list down our top 5 best gamepads for PC gaming in 2020.
5. DualShock 4
Kicking off our list of the top 5 best gamepads for PC gaming is a peripheral designed for the PlayStation 4, the DualShock 4 controller. You can use it wireless without a dongle, it can be used wired as well, has a layout that gamers are already familiar with, is widely available, and is relatively affordable today. You can even use the touchpad as a mouse if you want to. You can get one in all sorts of colours and designs these days, so if you're focused on aesthetics, you'd have more options here.
It would be ranked higher if it didn't require 3rd party software (except Steam which has native support for it), uses MicroUSB, the battery life is average, not as comfortable as other gamepads around, and a number of games on PC uses the Xbox layout for gamepads, which can make it confusing for users. Regardless, it's still a very solid option, especially from a value perspective.
4. 8BitDo SF30 Pro
The 8BitDo SF30 Pro is designed like a Super Nintendo / Super Famicom controller with the addition of analog sticks. It is also the most affordable one in our top 5 list of best gamepads for PC gaming in 2020. It's compact size means that you can easily carry it around even in your pockets, it uses USB-C connection, great battery life, and is compatible with a variety of platforms, including Android, iOS, Nintendo Switch, Mac, and Windows PC. Moreover, it has a smartphone clip add-on for a better mobile gaming experience.
With its portability comes the issue of comfort as it lacks hand grips that have become common in modern controllers. As such, using this for long hours may not be the best idea. However, it's still a very solid choice, which we feel offers better value than the DualShock 4 if PS4 compatibility isn't part of your concern.
There is a way to get this to work with the PS4 and Xbox One, but it requires the use of an add-on.
3. Xbox One Controller
Considered by many to be the best controller around, the Xbox Wireless controller is the most problem-free one for PC gaming. The button layout on PC is exactly as on the gamepad itself, it's very comfortable to use, and is relatively easy to purchase wherever you are. You can connect up to 8 of these controllers at once on Windows 10.
It's close to perfect but it does have its drawbacks as well. For starters, Bluetooth isn't a standard feature so only some Xbox Wireless Controllers have support for it. This means you need a dongle to use it wirelessly. Moreover, it uses AA batteries, so if you want a rechargeable battery pack, you will need to purchase it separately. You might just be better off getting rechargeable AA batteries and a charger for it for a better experience. You can always just used it wireless via a MicroUSB cable.
The one we have with us is the Xbox One S controller, which has Bluetooth support and improved wireless range.
2. Thrustmaster eSwap Pro
The Thrustmaster eSwap Pro is a PS4 gamepad, and a very unique one at that. For starters, it has swappable modules, so you can easily swap out the D-pad and analog stick positions if you wish. Furthermore, there are additional modules that you can purchase, which can help tailor your experience with specific games. Apart from that, it has great build quality, a lot more comfortable than the DualShock 4, has 4 additional programmable buttons, and the ability to switch between game profiles.
As great as it sounds, it is pricey however, especially for a wired controller. If you don't mind splurging and are okay with the fact that there is no wireless option, it works as good on PC as it is on the PlayStation 4.
Check out our review of the Thrustmaster eSwap Pro by clicking right here.
1. Razer Raiju Ultimate
At number one in out top 5 best gamepads for PC gaming in 2020, we have to give it to the Razer Raiju Ultimate. It has swappable modules, albeit not as extensive as the eSwap Pro, it's wireless, has glorious RGB lighting, very comfortable to use, solid build quality, adjustable triggers, and extra programmable buttons. It even comes with a protective carrying case in the box. It works perfectly fine on PC, especially since it will act as a PS4 controller.
It is a pricey gamepad however, and the initial setup can be a bit confusing but once you've gone through that, it works like a breeze. If you prefer the Xbox-style layout, you can always opt for the Raiju Tournament Edition instead.
Check out our review of the Razer Raiju Ultimate by clicking right here.
Is there anything you agree or disagree with? Feel like a different gamepad should be added into the list? Let us know in the comments.