What is GIGABYTE's focus with their laptops in Malaysia?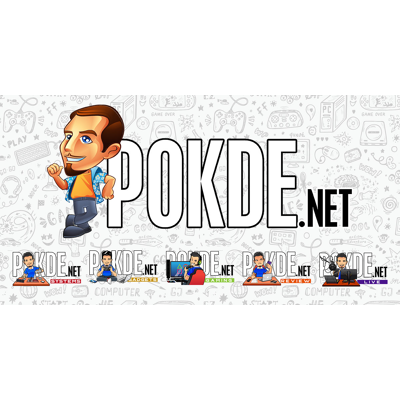 GIGABYTE laptops were somewhat of a rarity here in Malaysia, until recently. They made a big splash by announcing their entry in the very competitive premium notebook scene here in Malaysia. We got to interview GIGABYTE's Regional Manager, Gyu Young Hong, who's in charge of Malaysia and other regions.
GIGABYTE is renowned for their PC components, pumping out top notch motherboards and GPUs. Hong shares that the company harnesses all that technical know-how to make a great notebook for gamers and creators alike.
And that's the focus for their notebooks. GIGABYTE focuses on two main lineups, their AORUS series for gamers, and the AERO series for creators. Hong places emphasis on the AERO series, given the immense growth in the creator segment, as well as the fact that they offer some impressive solutions in that area such as OLED displays and more.
Of course, the latest and greatest hardware costs a lot. So we did ask him how they balance product quality and the price, especially in our very price-sensitive market. Hong states that while prices should be reasonable, it should also bring the end user value. Price and value do not mean the same thing, and GIGABYTE's focus is on the value.
A $100 more expensive product [price tag] cannot be [an] important [factor] in decision making if you know what I mean, what is more important is how well we can use the product in the next 3 to 5 years without any major problems. This delivers better value.

Gyu Young Hong, GIGABYTE Regional Manager
We also quizzed him about whether GIGABYTE will aim to penetrate the smartphone gaming market. He believes that GIGABYTE will continue to cater to gamers who desire a proper gaming experience with higher FPS and performance than possible on a smartphone. He also considers the smartphone gaming market to be separate from the PC gaming one. For now, the focus for GIGABYTE will be the PC gaming market.
Last but not least, he has this to say to the Malaysian public:
A big thank you to the Malaysian people for welcoming Gigabyte notebooks to this market and from now on we will deliver a lot of new products based on what you need such as the gaming section or the content creation section. We can meet the things that you need such as 4K OLED monitors, long battery life and 240 Hz panels etc. These kinds of things are what young people and content creators need. We also promise to deliver the durability and quality of the notebooks to the Malaysian people and hope you guys enjoy our brand new notebooks.
Have you checked out our recent review of the GIGABYTE AORUS 5?