GoPro Hero 12 Black Unveiled: A Game Changer in Action Camera Battery Life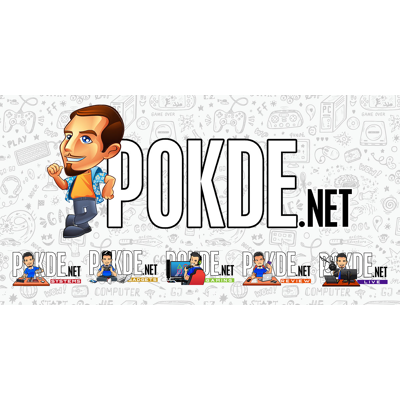 GoPro enthusiasts have reason to celebrate as the brand-new GoPro Hero 12 Black hits the market. While it retains the exceptional features that action camera users love, this latest offering boasts a significant enhancement that sets it apart from its predecessor – impressive battery life.
GoPro Hero 12 Black
In the demanding world of action cameras, extended battery life is a game-changer. The Hero 12 Black now excels in this department, thanks to some remarkable engineering by GoPro's team. In its 5.3K60 recording mode, this camera can record for a whopping 70 minutes on a single charge, doubling the performance of the Hero 11 Black, which managed only 35 minutes.
Remarkably, this substantial improvement doesn't involve a larger battery; the GoPro Hero 12 Black retains its 1,720 mAh power source. Instead, GoPro has focused on optimizing battery consumption, ensuring users can capture more of life's thrilling moments on a single charge.
The GoPro Hero 12 Black offers a wide range of recording options to suit diverse needs. In 5.3K30 mode, it provides an impressive 1.5 hours of continuous recording. Opt for 1080p30 mode, and you can expect an astonishing "over 2.5 hours" of recording time. This versatility allows users to select the best settings for their specific projects. Moreover, this action camera supports multiple resolutions, including 5.3K60, 4K120, and 2.7K240, offering a range of options for every creative endeavor.
Another notable addition to the GoPro Hero 12 Black is Bluetooth support. This feature enables users to record audio simultaneously while using Bluetooth earbuds or headphones, enhancing the camera's usability and audio recording capabilities. This seamless integration of Bluetooth audio is set to revolutionize the way action camera users capture audio, particularly in challenging outdoor environments.
Max Lens Mod 2.0: Expanding Your Field of View
The third standout feature of the Hero 12 Black is the Max Lens Mod 2.0. This accessory elevates your shooting capabilities by increasing the field of view from the standard 156 degrees to an impressive 177 degrees in 4K60 mode, earning the title of "industry-leading." This expansion of the field of view opens up new creative possibilities, particularly for capturing wide-angle shots. Additionally, the camera now supports HDR videos and photos, ensuring stunning visuals in various shooting conditions.
Other Hero 12 Black Highlights
High-Resolution Photos and Stills: The Hero 12 Black can capture 27MP photos and 24.7MP stills from videos, ensuring clarity and detail in every shot.
Waterproof Design: Like its predecessor, this action camera is waterproof up to 33 feet (10 meters), allowing you to capture underwater adventures without the need for additional housing.
HyperSmooth 6.0 + AutoBoost: The Hero 12 Black features Emmy Award-winning HyperSmooth 6.0 + AutoBoost, providing the widest shots possible while maintaining video stabilization. The built-in Horizon Lock feature keeps the horizon level, even during 360-degree camera rotations (except in 5.3K60, 4K120, 2.7K240, and 1080p240 modes).
The GoPro Hero 12 Black will be available starting 13 September at a competitive price of RM1,999 / $399.99. For those looking to further enhance their Hero 12 Black experience, the Max Lens Mod 2.0 is available for purchase separately at a cost of RM519 / $99.99. You can also get it with the Creator Edition Bundle, which also comes with an extra Media Mod, Light Mod, and Volta Battery Grip, for RM2,999 / $599.99.
GoPro has also revealed exciting upcoming releases for camera accessories, including a 48-inch-long extension pole (available in October) and a waterproof Bluetooth shutter remote, ensuring effortless camera control during extended pole use.
Moreover, GoPro's Quik editing app will soon be available for Mac users starting in November, followed by Windows PC availability next summer. This powerful editing tool will be provided free of charge to GoPro subscribers, further enhancing the editing capabilities of this remarkable camera.
Pokdepinion: Can't wait to try this out myself. The one thing that always put me off is the battery life, which is tough to improve given its compact body. If it really has improved as much as they claimed, it would be a whole lot easier to shoot without worrying about charging or even have a spare battery around.