Review
Samsung Galaxy Z Fold5 Review – More Upgrades Than Expected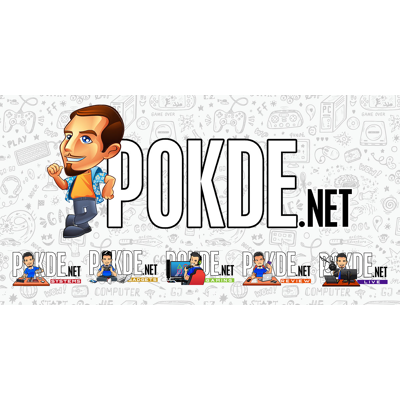 Overview
256GB = RM6,799
512GB = RM7,299
1TB = RM8,299
Positives
+ New Flex hinge is more rigid, now practically closes flat
+ Thinner, lighter, and still IPX8 water resistant
+ Excellent AMOLED displays for both main and cover displays
+ Adaptive 120Hz refresh rate on both displays
+ More multitasking options
+ Excellent camera performance across the board
+ The most optimized large screen foldable smartphone experience, complete with S Pen support
+ Improved battery life
+ Class-leading software support with guaranteed 4 OS upgrades
Negatives
- Narrow cover display
- Needs a better cooling system to sustain performance
- No dust resistance
- 25W charging is slow and outdated in this day and age
- Very pricey
Unboxing the Samsung Galaxy Z Fold5
Starting off our Samsung Galaxy Z Fold5 review with the unboxing, the box is pretty much the same as last year with the exception of the imaging on the front. Last year, we had the word "Fold" appear in large but this time, we get a picture of the Z Fold5 and the model name listed right below in small text. It's still a pretty thin box so you know there shouldn't be anything new included. Inside the box, we found the following items:
USB-C to USB-C cable
Documentations
SIM Ejector tool
The Samsung Galaxy Z Fold5 itself
Specifications
CPU:
Snapdragon 8 Gen 2, 5nm
1 x Cortex-X3 @ 3.36 GHz + 2 x Cortex-A715 @ 2.8 GHz + 2 x Cortex-A710 @ 2.8 GHz + 3 x Cortex-A510 @ 2 GHz
GPU:
Adreno 740
RAM:
12GB
Display:
Main Screen

7.6″ QXGA+ (2176 x 1812), Dynamic AMOLED 2X Infinity Flex Display, 1Hz to 120Hz, S Pen support, HDR10+, 374ppi

Cover Display

6.2″ HD+ (2312 x 904) Dynamic AMOLED 2X display, 48Hz to 120Hz, 402ppi

Storage:
256GB / 512GB / 1TB UFS 4.0 (not expandable)
Camera:
Main Camera(s)

50MP f/1.8 wide angle camera with Dual Pixel AF, OIS
12MP f/2.2 ultra-wide angle camera, 123°,
10MP f/2.4 telephoto camera with PDAF, OIS, 30x Space Zoom (3x Optical),

Cover Camera

10MP f/2.2 wide-angle camera

Under Display Camera

4MP f/1.8 wide-angle camera

OS:
Android 13, One UI 5.1.1
Audio:
Stereo speakers, Dolby Atmos
Connectivity:
Wi-Fi 802.11 a/b/g/n/ac/6e/7, dual-band Wi-Fi Direct,
Hotspot
Bluetooth 5.3
5G Band: SA/NSA/Sub6 LTE-A (7CA)
Cat20 2000/200 Mbps
SIM:
Hybrid Sim (2 x NanoSIM and 1 x eSIM)
Battery:
Li-Po 4400 mAh (non-removable) dual battery
25W Fast Charging, 15W
Fast Wireless Charging 2.0
Wireless PowerShare
Dimensions:
Unfolded

154.9 x 129.9 x 6.1 mm

Folded

154.9 x 67.1 x 13.4 mm

Weight:
253g
Ingress protection:
IPX8
Colors:
Icy Blue, Phantom Black, Cream
Gray, Blue (Samsung.com exclusive colors)
Performance
Starting off our benchmark suite with Antutu v10, the Samsung Galaxy Z Fold5 nearly took the top spot in our list of benchmarked devices. It only lost out to the Korean giant's own flagship tablet, the Tab S9 Ultra. I find it interesting that the bigger devices had the better scores, which made me think if it managed to perform better as the size meant there are more places for heat to dissipate to, essentially acting as a big heatsink. There's also the Snapdragon 8 Gen 2 for Galaxy, which likely meant it's tuned better as well.
Moving on to Geekbench 6, the Z Fold5 managed some pretty strong scores, though it's essentially on par with other devices running the same chip. I'm also surprised how well the S23 Ultra is holding up with its single core score, since it's noticeably higher than everything else here.
Then on 3DMark's Wild Life Unlimited, the Samsung Galaxy Z Fold5 actually took the top spot in our list of benchmarked devices. Based on my earlier theory, it does prove that the added bulk make it for heat-efficient but it certainly needs some improvements in its cooling system as it had a stability rating of 62.3%. It's a whole lot better than the Z Flip5, but slightly under the S23 Ultra. This shows that it's still a challenge to put in an effective cooling system in a foldable smartphone.
Lastly on PCMark Work 3.0, the Samsung Galaxy Z Fold5 took the runner-up spot, only losing out to the ROG Phone 7 Ultimate with X-Mode enabled and the external cooler attached. Realistically, you can definitely do more with the Z Fold5 given its larger main display as it would be much easier to multitask, and the S Pen is just the cherry on top. With this, you know it's packing more than enough firepower to be a very capable daily driver.
As for battery life, the Z Fold5 has seen a good level of improvement in both folded and unfolded forms. When folded, it has a 19.6% increase compared to the Z Fold4 whereas when unfolded, it improved by about 15.7%. The difference becomes even bigger when compared to the older Z Fold3, which really shows how far we've come in just a matter of two years. After all, the battery endurance test on the Z Fold5's main display (unfolded) lasted exactly as long as on the cover display of the Z Fold3.
If you're curious about the charging speed, here's what we managed to get from 2% battery using a 3rd party 100W GaN charger:
15 minutes = 32%
30 minutes = 51%
45 minutes = 67%
60 minutes = 83%
81 minutes = 100%
Keep in mind that it only supports up to 25W for charging.
Camera
Just like the Z Flip5, the Samsung Galaxy Z Fold5's triple camera system is pretty much the same as its predecessor but that doesn't mean it's bad. In fact, it's pretty much great across the board regardless of the lighting scenario. The telephoto is the one that suffers the most in low light but even then, you'd only really notice it if you zoom in quite a bit, like 10x or beyond. Up to 10x zoom, pictures still turn out great. Sure, you will likely get better results on the S23 Ultra, but this one doesn't fall far behind, and it's certainly a complete flagship-level experience.
As you may know, the Fold series has always had two selfie cameras (three if you count using the main camera in Flex Mode), and the worst is always the under-display camera on the main display. While I've previously criticized it heavily for being an unusable mess, it seems like Samsung has found their stride with it as it's now on par with the standard selfie camera in terms of quality. What you see above here are six selfies taken in the same place with the same lighting situation using the main camera, cover display selfie camera, and the under-display selfie camera, just few seconds apart. I bet a good number of you will have trouble telling them apart.
If you're looking for the Flip-style foldable, check out our Samsung Galaxy Z Flip5 review by clicking right here.
The Good
There are a number of good reasons to consider getting the Samsung Galaxy Z Fold5. For starters, the new Flex hinge brings a couple of notable improvements, namely that it practically folds flat now and that the hinge mechanism is more solid than before. The former is similar to the Z Flip5, in which it's not completely flat but it's effectively flat whereas the latter makes it much easier to hold up if you want to open it at very specific angles. This wasn't exactly possible with its predecessor as it required quite a bit of finessing.
Another major improvement it brings addresses a common complaint with all its predecessors; the bulk. When unfolded, the difference is minuscule as it's only 0.2mm thinner but when folded, it's 0.8 to 2.4mm thinner depending on if you're measuring the flat or gap side of the Z Fold4. It's also 10g lighter at 253g, and it's interesting as it feels very similar to the S23 Ultra despite having a near-20g difference. The size allowed the weight to be better distributed, which likely contributed to that sensation. Best of all, it managed to do all of that while still maintaining the IPX8 rating, which is great.
While there's nothing new with the displays this year, it's still a great couple of displays no matter how you spin it. After all, both the cover and main displays are Dynamic AMOLED 2X with up to 120Hz refresh rate. The key difference between the two is that the main display can go as low as 1Hz to save battery whereas the latter only goes down to 48Hz. Furthermore, S Pen support is only available on the main display. Regardless, you won't feel like you're sacrificing quality if you decide to lean more towards one or the other.
Speaking of S Pen, the multitasking capability has been improved. They've added new gestures such as two finger right or up swipe to run another app, the taskbar increased in number of apps; showing four recently used ones along with set favorites, and the ability to create floating windows by simply swiping diagonally downwards from the top right. Of course, you still have the beloved Flex Mode, dividing the top part as a "monitor" while the bottom houses all the controls. There are more but you will need to take the time to learn, and I foresee these making their way to the older Folds via an update if they haven't done so already.
Lastly, and this has been the standard with most Samsung smartphones nowadays, is their software support policy. Basically, the Samsung Galaxy Z Fold5 is guaranteed to come with at least 5 years worth of software and security updates along with 4 major OS upgrades. This should at least bring you to a theoretical Android 17 in its lifespan, and no, this isn't the same one being prophesized by Trunks (if you know, you know). Samsung is certainly the standard bearer for this, as not even Google's own devices come with software support with this level of longevity.
The Bad
As good as the Samsung Galaxy Z Fold5 is, it does have its share of drawbacks. For starters, I've mentioned it being rated IPX8, which means it's capable of withstanding water at depths of 1.5 meters for up to 30 minutes, but it's not dust-resistant. Samsung did acknowledge this and they mentioned about working on adding dust resistance to their foldables, though they cannot confirm how soon it will arrive as the foldable nature of these devices bring its own share of obstacles to implement it.
Next up, the cover display is still unchanged which means it still has the same problem we pointed out before; it's still rather narrow. Anyone who uses this long enough will end up using the cover display more than they expected to, and having a bit more width would make it much easier to type and navigate through. I'm hoping to see that in next year's model as not having any changes here would feel like we've practically had the same look for far too long.
Lastly, and this shouldn't be a surprise, is that the Samsung Galaxy Z Fold5 is an expensive piece of hardware. Starting at RM6,799 for the 256GB variant and going all the way up to RM8,299 for the 1TB variant, it's not an amount that most people can easily part with for a smartphone. If you are willing to stomach its asking price, it can be worth the money as you do get a Samsung flagship experience with a much bigger screen, complete with S Pen support. I just wished it had a bit more extras to go along with it as a permanent option given the price, like a free S Pen for instance.
Samsung Galaxy Z Fold5 Verdict
Initially, I was expecting the Samsung Galaxy Z Fold5 to be largely the same as its predecessor. As it turns out, it did bring a healthy amount of upgrades to the table. While I can't recommend Z Fold4 users to make the jump, if you're coming from the Z Fold3, older foldables, or any other smartphone, it's worth considering as this is still the most optimized large-screen foldable smartphone experience in the market right now.
At the end of our Samsung Galaxy Z Fold5 review, I award this foldable smartphone with our Silver Pokdeward.
Big thanks to Samsung Malaysia for sending us this smartphone for the purpose of this review.