Get freebies at the JOI Experience Showcase that's happening until 28th March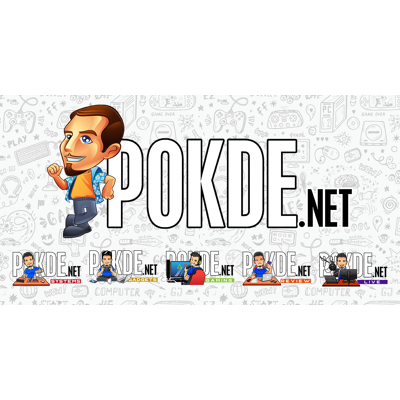 Not sure if a tablet suits you better or will a conventional clamshell laptop fit your usage better? Well, you don't have to wonder anymore. JOI, the Malaysian brand with a bevy of PC in a variety of form factors, is running the JOI Experience Showcase from now until 28th March 2020, and you can go hands-on with their latest lineup of products.
Among the products that will be available to try will be the JOI Book Touch 300, JOI 11 Pro, JOI Book 150 and the JOI AIO 100.
JOI 11 Pro
Designed for portability, the JOI 11 Pro weighs a mere 700g while offering up to 8 hours of battery life with a massive 8400 mAh battery. Aside from that, features like a 10.8″ FHD IPS display promises a comfortable working experience. Under the hood is an Intel Atom x5-Z8350 processor and 4GB of RAM to keep things moving along smoothly. Last but not least, there's support for micro HDMI output to let you do presentations straight out of the JOI 11 Pro.
JOI Book 150
If it's a conventional laptop you seek, the JOI Book 150 is a good option. Powered by an Intel Celeron N4100, it offers more grunt than the JOI 11 Pro, while also giving you a bigger 14″ FHD display to work on. It's still very light at 1.35 kg, which makes it a good option for students or working professionals who need to carry a laptop around everyday for work.
JOI Book Touch 300
The JOI Book Touch 300 is a 2-in-1 convertible, giving you the best of both worlds. You get a touchscreen and also an attached keyboard, letting you use the JOI Book Touch 300 as a tablet or as a laptop, switching between the multiple modes at a moment's notice. The screen size is also right in between the two earlier devices, measuring in at 13.3″.
JOI AIO 100
Unlike the earlier trio, this is an all-in-one desktop. It's a compact one with a 19.5″ HD display with a tilting stand for optimal comfort when using it. With six USB ports comprising of four USB 3.0 and two USB 2.0 ports, the JOI AIO 100 is ready for all the connectivity and peripherals that you want to connect to your desktop.
For more information about the JOI Experience Showcase, you can head over to the following link and sign up to participate in the roadshow. JOI Merchandise will be given out to participants, so don't miss out!
Sign Up for the JOI Experience Showcase