The HONOR MagicBook gives you all-day battery life without breaking the bank!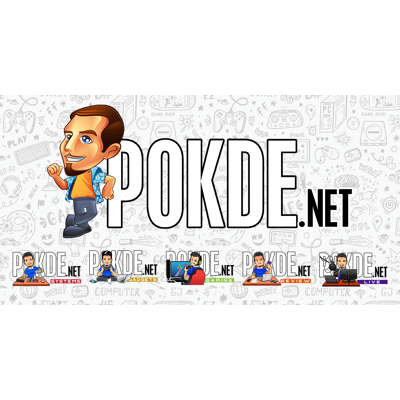 HONOR may be better known for their smartphones, but they have since announced the "Intelligent Lifestyle" ecosystem which refers to a complete ecosystem with the core being a smartphone, eight connected devices and numerous other linked IoT devices. The HONOR MagicBook is part of this new IoT-centric strategy, and it is designed to perfectly complement HONOR smartphones. How, you may ask?
All-day Battery Life
One of the things we are used to from smartphones today is sufficient battery life to last us a full day. We don't usually expect that from laptops, but the HONOR MagicBook can deliver that too. With a huge 57.4 WHr battery, the HONOR MagicBook offers the largest battery in its class. A full charge can give you up to ten hours of productivity based on HONOR's internal testing, which is longer than the typical work day, giving you more than enough left in the tank to catch up on the latest episode of Kingdom. Even with the screen at maximum brightness, the HONOR MagicBook managed to clock more than six hours in the PCMark battery test, which is still a very respectable figure.
HONOR Magic-Link 2.0
A seamless connection between smartphones and laptops is what HONOR Magic-Link 2.0 offers. With a compatible HONOR smartphone, you can use the Multi-Screen Collaboration feature to share the smartphone screen on the laptop, and work from there. It also allows you to drag-and-drop files to and fro your smartphone, which is really convenient for file transfers.
If you use your smartphone as your main camera like I do, you will really enjoy the Magic-Link feature as you can quickly transfer images over to your HONOR MagicBook by simply dragging and dropping photos from the phone into the laptop. You will also no longer have to keep multiple tabs open just to stay connected to your Facebook Messenger or Telegram, as all you need to do is to have them running on your phone, and you can quickly copy, paste, edit and even send messages via your instant messaging apps on your smartphone via the HONOR MagicBook.
Efficient performance
Part of the reason why the HONOR MagicBook is capable of such long battery life aside from its large battery, is its efficient AMD Ryzen 3500U processor. When tackling light workloads like web browsing, the processor consumes very little power. But when you need more horsepower, it is also capable of delivering it. With the Radeon Vega 8 Graphics, even gaming isn't out of the question, With the Radeon Vega 8 Graphics, even gaming isn't out of the question, with DOTA 2 and Rainbow Six Siege running at around 45 fps and 77 fps, respectively.
And to ensure that you can enjoy consistent performance, HONOR equipped the HONOR MagicBook with a fan that features a unique design featuring a copper exterior and a hidden air outlet, helping it draw in cool air better and dissipate heat faster.
65W USB-C Fast Charger to charge your phone too
When you finally need to charge the HONOR MagicBook, the 65W Fast Charger that's bundled with with the laptop will give you 40% juice in just 30 minutes. The charger can also be used to charge your smartphone via USB-C. It's super compact too, letting you bring it with you everywhere, and since you can charge your phone and laptop with just one charger, you can bring just the HONOR MagicBook's charger when leaving the house without having to worry about running out of battery on either device.
Ready to go anytime
We mentioned that the charger is really convenient to bring around, but the HONOR MagicBook itself also boasts of incredible portability. With narrow bezels around the screen for a relatively small footprint for a 14″ laptop, the HONOR MagicBook can easily slip into any laptop bag. In addition to that, it weighs just 1.45 kg and measures a mere 15.8 mm thin. While it's small and light, the build quality is not compromised as most of the chassis is made out of aluminium. It definitely feels quite sturdy even when I tried to flex the lid.
The HONOR MagicBook is surely one of the best laptops in its price range with long battery life and good performance, all crammed into a thin and light package. HONOR smartphone users also get to take advantage of the Magic-Link 2.0 feature, which is probably one of the most convenient features ever offered on a laptop.
The HONOR MagicBook will be available starting 12am on 8th April, with an awesome bundle of freebies in Malaysia priced at RM2299. For early birds, the HONOR MagicBook will come with an HONOR MagicWatch 2 (46mm), an HONOR BagPack and an HONOR Bluetooth Mouse, worth RM1017 in total! Of course, the while stocks last disclaimer applies, so make sure to act quick! You can find out more about HONOR's first laptop here in Malaysia via the following links: