Review
HONOR MagicBook Review — what more can you ask for?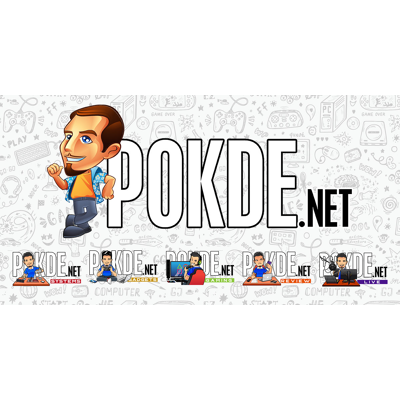 Overview
HONOR introduced the HONOR MagicBook as their first laptop here in Malaysia, and it delivers quite a lot for the price, with a huge battery crammed into a light laptop that will fit into any bag. Powered by an AMD Ryzen 5 3500U, there's also great performance and efficiency on tap, and the cherry on top is HONOR Magic-Link, just to give HONOR smartphone users additional convenience.
Positives
+ USB-C charger is perfect for a portable system like this
+ Compact dimensions and light weight help with portability... a lot
+ Sleek, clean all-metal design that also feels great
+ Good performance across the board
+ Great speakers
+ HONOR Magic-Link is amazing, if you own a HONOR/HUAWEI smartphone
+ Affordable price tag
Negatives
- Upgradeable RAM would have been nice to have
- Can run rather hot
- Display could be better
- Charger needs a ground connection
HONOR is renowned for their smartphones which offer impressive bang-for-buck, but as they are exploring more product segments in Malaysia this year, they introduced the HONOR MagicBook. The HONOR MagicBook's main sales pitch is its massive battery, but to be entirely honest, it is quite a bit more interesting than that.
If you prefer to watch a video, here's our entire review of the HONOR MagicBook condensed into six minutes.
What's in the Box?
The packaging of the HONOR MagicBook is plain cardboard with the outline of the laptop printed on the outside. It's relatively boring but then again laptop boxes are not exactly stuff we keep around after the warranty period, unless they look as good as the ROG Zephyrus G14's.
In the box, you get the laptop, a nifty 65W USB-C charger and a USB-C to USB-C cable, because that's what the HONOR MagicBook charges with. The charger also works for smartphones, so you can just carry one charger around instead of having to bring separate chargers for your devices, which is really convenient if you are travelling. There's also some basic documentation that we aren't going to bother with.
Looks Well Above Its Price Range
The lid of the HONOR MagicBook is a smooth sheet of aluminium that tapers off to the sides. It's blank to a fault, and I would suggest anyone getting this laptop to be creative with skins or stickers as it is the perfect canvas for customizations. But even without them, it looks pretty awesome, in an understated sort of way.
The underside of the laptop doesn't feature intake vents, but instead feature two long strips of perforations along the sides which perform double duty by letting air in for cooling, and also allowing the sound from the speakers out. It makes for a cleaner bottom surface, even though it isn't exactly something anyone sees too often.
Speaking of speakers, there are speakers flanking the keyboard too. HONOR with a quad-speaker design to better handle the high and low frequencies, delivering a more balanced sound. The keyboard is compact but as you can see, HONOR shrank the non-essential Fn keys to be smaller but kept the main keys well spaced out. The trackpad is quite expansive too, which is always good.
And moving further up we find the screen which features minimal bezels along the sides. The top bezel is a bit thicker to house the webcam and microphones, while the lower bezel is probably thicker to give room for the hinge mountings and as well as the cabling for the hardware in the upper half of the laptop. And oh, the HONOR MagicBook folds almost flat, so you can use the HONOR MagicBook to collaborate with people working opposite you, or at least that's the purpose.
The HONOR MagicBook's chassis is made entirely of aluminium with the only non-metal surfaces being the bezels around the display, the keyboard and the trackpad. The metal is done up with a great smooth Space Gray finish too, which looks and feels premium beyond the HONOR MagicBook's price range.
HONOR MagicBook Specifications
CPU
AMD Ryzen 5 3500U @ 2.1 GHz (up to 3.7 GHz Boost), 4C/8T, 15W TDP, 12nm FinFET
RAM
8GB DDR4 2400 MHz, dual-channel (soldered, non-upgradeable)
GPU
AMD Radeon Vega 8 Graphics
Storage
512GB LITEON CA3-8D512 PCIe 3.0 x4 NVMe SSD
Software
Microsoft Windows 10 Home
Radeon Software Adrenalin 2020 Edition 20.2.2
PC Manager
Connectivity
Realtek 8822CE WiFi 802.11ac, 2×2 MIMO
Bluetooth 4.2
1 x USB-C (USB 3.0)
1 x USB 3.0
1 x USB 2.0
Display
14″ FHD (1920 x 1080) BOE TV140FHM-NH0 IPS panel, 60 Hz refresh rate, 250-nit brightness
1 x HDMI
Audio
4 x speakers
1 x combo jack
Power
65W USB-C power adapter
57.4 WHr Li-ion battery
Dimensions
323 × 221 x 15.7 mm
Weight
1.45 kg
Performance
As usual, we will start off with the storage. HONOR went with a quick PCIe 3.0 x4 drive, throwing in a 512GB LITEON M.2 NVMe PCIe 3.0 x4 SSD that delivers excellent performance, as you can see. It is however the only drive in the system, so any upgrades to the storage will require replacing it entirely.
CPU performance is decent enough with the AMD Ryzen 5 3500U, but the thermal headroom is probably a bit more limited here and thus the lower scores than the HUAWEI MateBook D 15.
GPU performance is pretty good versus even when pit against laptops with dedicated GPUs, and it is definitely a fair bit faster than the 8th Gen Intel Core-U processors' GPUs. We have seen its performance in DOTA 2 and Rainbow Six Siege, so you can definitely throw in some gaming in there.
But I think gaming performance isn't as important as battery life in a laptop of this sort, and the HONOR MagicBook deliver excellent battery life too. Owing to its large battery, it delivered over 6 hours of battery life in PCMark, and that's at its max screen brightness of 267 nits. Notably it isn't all that bright, but tone it down a notch and you might see even more battery life out of the HONOR MagicBook.
While the battery life is very impressive for a laptop of this size and performance, something has to give. The thermals are relatively poor with peak temps of around 85.5°C. It's not too bad but if you use it on your thighs, you will feel quite uncomfortable. The area above the keyboard is also very warm. But if you are worried about noise, the HONOR MagicBook runs really quietly so you can go full throttle even in a library without annoying the people around you.
User Experience
With the good battery life and the relatively light weight of the HONOR MagicBook, it should be great for students or people who need a light laptop on the go. Now, let's touch on the screen.
It's not a touchscreen though, unfortunately. It's a decent enough panel, as a 14″ 1080p display is actually pretty ideal in terms of pixel density. However colors and brightness are rather lacking. It goes up to a measured maximum of just 267 nits as mentioned earlier, and thus will look a fair bit dimmer than standard displays that easily run up to 300 nits.
We measured the output and the results weren't too great, with 57.7% sRGB gamut coverage and 58.3% sRGB gamut volume. That's definitely on the low side of things and I wouldn't recommend the HONOR MagicBook for anyone planning on on doing any serious photo editing on it. It's good enough for any sort of content consumption though, which probably is what you would predominantly be doing with a laptop of this caliber.
Audio, on the other hand, is great. The four speakers aren't just for show and I do believe that HONOR made great use of the space beside the keyboard to channel better audio to the user. It offers a touch more bass than the average laptop, and you can definitely enjoy thumpier tracks like Everybody Loves Me by OneRepublic on the HONOR MagicBook. The highs are well represented too, with an airiness not common in laptops of this price range.
Now let's talk about the keyboard between the speakers. It doesn't offer the most travel nor tactility I have seen in a laptop keyboard, but I must say typing on this keyboard was overall a pleasant experience. There's the unique Fn key arrangement similar to the HUAWEI MateBook D15, which uses a Fn-lock function instead of pressing Fn + hotkey, but it is generally fine once you get the hand of it. There's backlighting too so you can work even in the dark.
The trackpad could be better with its support for multi-finger tracking though. I usually have a finger on the left click and one finger to move the pointer around, and sometime the trackpad just spazzes out. It's rather common but an issue which is easily overcome with discrete buttons for the clickers. The fingerprint scanner is noteworthy too, with a single long press sufficient for the fingerprint scanner to cache your fingerprint and unlock to the desktop directly, without having to touch it again to perform fingerprint verification. One tiny issue I had with the laptop was static discharge when connected to the charger, as the charger doesn't have a ground connection.
If you plan on connecting peripherals to the HONOR MagicBook, just keep in mind that ports are quite limited on the HONOR MagicBook. You get just one USB 2.0 port here on this side along with the headphone jack. The other side is a bit busier though.
Here on the right, you get the charging port which is also a USB-C port that supports the USB 3.0 protocol, a HDMI output and a standard USB 3.0 port. While more ports are always welcome, the HONOR MagicBook offers just enough to keep most users happy, with one port for you to connect a mouse to, and another to connect some external storage to. A SD card slot would also have been nice, although given the color output of the display, not having one isn't exactly such a big loss.
As a member of the HONOR/HUAWEI ecosystem, the HONOR MagicBook also offers HONOR Magic-Link 2.0 which also works with HUAWEI smartphones for that sweet HUAWEI Share capability. Multi-Screen collaboration works perfectly here, as does the file-sharing functionality. It's a great feature to have and I am glad that HONOR's first laptop already comes with the feature.
Conclusion
As far as I am aware, the HONOR MagicBook is probably one of the most affordable laptops offering the AMD Ryzen 5 3500U APU along with 8GB RAM and 512GB of storage, with a price tag of just RM2299. Even when looking beyond the hardware specifications, there is quite a lot to love from this diminutive 1.45 kg laptop. The speakers are great and the battery life is amazing, and then there's HONOR Magic-Link which is an awesome feature to have on if you own a HUAWEI or HONOR smartphone. If you are looking for an affordable laptop that's portable and yet pack enough performance for your daily computing and sufficient battery life to last you the day, the HONOR MagicBook is the one to get.
And it is worth mentioning that on 15th April 2020, HONOR will be bundling the HONOR MagicBook with a free HONOR Band 5i, HONOR Twin Line Bagpack and a HONOR Bluetooth Mouse if you purchase it via HiHONOR, to just push the value proposition through the roof.
Our thanks to HONOR Malaysia for sending us the HONOR MagicBook for review.