Level 51 Forge 15R packs a Ryzen 9 3950X from just RM6739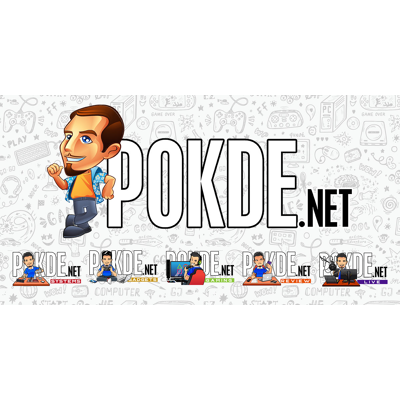 Laptops nowadays already offer eight cores, which is more cores than many desktops from a few years back, but if you want more, you will still have to get a desktop. Or not, as you can get the best of both worlds with a desktop replacement like the Level 51 Forge 15R which packs desktop Ryzen 3000 processors, ranging all the way up to the 16-core Ryzen 9 3950X.
If it sounds familiar, that's because it is built upon the same Clevo platform that the Schenker XMG Apex 15 is based on. Level 51 Malaysia offers two different variants of the Level 51 Forge 15R, with the very aptly named Level 51 Forge 15R GeForce GTX 1660 Ti Edition and the Forge 15R GeForce RTX 2060 Edition. Both variants can be configured with a selection of 3rd Gen AMD Ryzen processors ranging from the Ryzen 5 3500 to the flagship Ryzen 9 3950X.
A caveat of these configurations is that the processors will be limited to just 65W in Eco Mode, just so you won't overwhelm the cooling system in the Forge 15R. You won't be able to enjoy the full performance of the higher end Ryzen processors, but there's still going to be more horsepower under the hood of the Forge 15R than any laptop in the market.
Level 51 also promises forward compatibility with the Level 51 Forge 15R as it sports the AMD B450 chipset, which hints at the possibility to upgrade it with the upcoming AMD Ryzen 4000-series processors in the future. GPU options range up to the GeForce RTX 2070 which is an optional upgrade for the Forge 15R GeForce RTX 2060 Edition. All the pixels will be pushed to a 15.6″ FHD 120 Hz display in the Forge 15R GeForce GTX 1660 Ti Edition, while the GeForce RTX 2060 Edition gets a 144 Hz display.
Aside from the above features, you can spec out your Level 51 Forge 15R with up to 32GB DDR4 memory, a 1TB M.2 PCIe 3.0 x4 NVMe SSD and a 2TB 2.5″ HDD. For some reason they don't offer the option to upgrade with 2.5″ SSDs instead. Here are the summarized specifications:
Level 51 Forge 15R Specs
Up to AMD Ryzen 9 3950X, 16C/32T, (Eco Mode, 65W TDP)
Up to GeForce RTX 2070 8GB GDDR6
Up to 32GB DDR4-3200 RAM
Up to 1 x 1TB M.2 PCIe SSDs + 1 x 2.5″ SATA HDD
Up to 15.6″ FHD 144 Hz IPS display
62 WHr Li-Ion battery, 230W power adapter
361 x 258 x 32.5 mm
2.7 kg
Prices from RM3899
There are quite a number of configurations possible, and you should definitely go check out some of them on Level 51's website. Prices can range from RM3899 for the base model with a Ryzen 5 3500X, a GeForce GTX 1660 Ti, 16GB of RAM and 512GB of PCIe SSD storage, all the way up to RM9699 for a Level 51 Forge 15R kitted out with the Ryzen 9 3950X, GeForce RTX 2070, 32GB RAM, 1TB of PCIe SSD and 2TB of HDD storage.
Depending on your needs, the fully-kitted out Level 51 Forge 15R might be a better buy than an actual desktop. Having that much performance in a laptop form factor, albeit a heavy one, is quite an interesting proposition for those who really have to work on the go. The Level 51 Forge 15R is currently offered as a pre-order with Level 51 estimating that their stocks will arrive by mid-May.
Pokdepinion: I am actually quite interested in the thermal performance of this laptop. I wonder if Level 51 will send us one for testing.