Review
MSI GS63VR 6RF Stealth Pro review — the portable dragon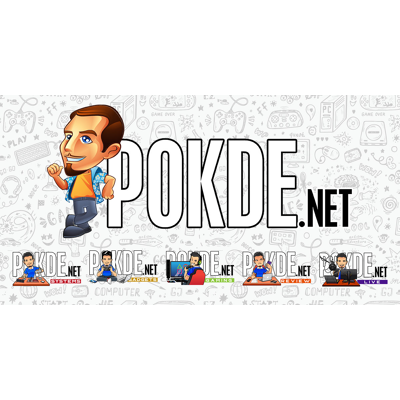 Positives
+ 1.8 kg weight is really portable!
+ Sleek looks
+ Smaller footprint thanks to slim bezels
+ CPU and GPU offers excellent gaming performance
+ Stellar storage speeds
+ Audio quality is top notch with Nahimic 2 coupled with the ESS SABRE HiFi Audio DAC
+ RGB backlit keyboard by SteelSeries is tactile with decent key travel
+ I/O options are comprehensive, with a future-proof USB Type-C MSI SuperPort (Thunderbolt 3) port
Negatives
- Cooling performance is subpar, but is quite expected, considering the thinness
- Portability somewhat negated by the short battery life
- Fan noise is whiny at full speed
- Anemic built-in speakers
We can have really insane gaming performance packed into a somewhat portable package, like the MSI GT80 Titan or the GT73S Dominator Pro G. However, if you want to look for gaming laptops with both performance and true portability, you aren't left with much choices to fill your shortlist. Which brings us to the latest MSI GS63VR 6RF Stealth Pro, one of the Taiwanese company's latest models packing NVIDIA Pascal GPUs, which were just recently launched here in Malaysia. Let's begin.
Unboxing
This is actually the first time we received a complete retail sample from MSI Malaysia, as previously we actually got near-final engineering samples or just the notebook itself with the charger.
We got the MSI GS63VR 6RF Stealth Pro along with a MSI backpack, which is not particularly eye catching in grey. It looks pretty much like any other laptop bag, which is great. You do not want to draw undue attention to yourself, especially when carrying such a beast. The MSI GS63VR 6RF Stealth Pro itself is inside the premium looking black box, quite a stark departure from the black and red cartons I received the other MSI notebooks I have reviewed in. Previous generations of the MSI GS series usually came in more premium boxes too, but this one just tops them all. The chromed red MSI Dragon emblem on the flat black background looks absolutely awesome.
Lifting up the top half of the packaging, we find the laptop immediately, in a thin fabric sleeve. You aren't actually done yet, as inside the the fabric sleeve, the MSI GS63VR 6RF Stealth Pro is wrapped in a plastic wrapper. And sliding it out of the plastic wrapper will reveal the laptop itself, with a plastic protective sticker on the lid.
Oh the joy of peeling it off..
Under the laptop there are two more little boxes, which store the 180W power adapter and also the documentation that comes along with the MSI GS63VR 6RF Stealth Pro.
And here is the entire package! I am not sure what MSI is high on, but if you notice, they included a driver CD with a notebook that doesn't have an optical disk drive. But they aren't actually the first I have found to do this, as the HP Elite x2 also came with a driver CD for some reason despite not having an ODD, or even an external disk drive in the box.
Appearance
The top lid is finished in deep black, with a fine brushed metal texture. Worth noting is that this is not aluminium, but a magnesium-lithium alloy which is strong yet light, perfect for an ultra-portable gaming notebook. The MSI Dragon emblem sits on the back, and will glow when its on. Fingerprints stick on to the lid easily, and you may need a wet cloth and some elbow grease to buff it out. Two lines run along the sides from the front to the back, breaking up the monotony of a flat lid.
Opening up the laptop, I finally confirmed why I felt like the MSI GS63VR 6RF Stealth Pro was a little smaller than other 15.6″ laptops. The slimmer bezels around the screen, and consequently around the keyboard, resulted in a smaller footprint than most of the competition with a similar screen size.
The keyboard by SteelSeries features full-sized chiclet keys, with the exclusive "silver lining" finishing, whereby the edges of the keycaps are clear, allowing for a more vibrant display of the RGB lighting effects the keyboard is capable of. The grille above the keyboard does not house the speakers, but are instead intakes for the triple fan cooling system, also known as the Cooler Boost Trinity.
On the underside of the MSI GS63VR 6RF Stealth Pro, there is a suede-like layer on the actual bottom cover. There is no maintenance hatch for easier upgrading/maintenance of the MSI GS63VR 6RF Stealth Pro, and the bottom cover will come off in as a whole. The actual speakers are on the underside of the MSI GS63VR 6RF Stealth Pro, behind tiny grilles along the front edge of the laptop. Probably due to space constraints, there isn't a subwoofer in the MSI GS63VR 6RF Stealth Pro to give the lower frequencies more punch, and even more surprising is that the speakers aren't by Dynaudio. I use headphones more though, so this omission doesn't really affect me. Using headphones also allows me to make use of the ESS SABRE HiFi Audio DAC, which we will talk about a bit later.
The MSI GS63VR 6RF Stealth Pro's rear end is home to vents, with nice red trim, with the Stealth logo in the middle. It looks great, and what's really worth noticing here is how thin the MSI GS63VR 6RF Stealth Pro is! At 17.7mm, it is really really thin, and when you find out the specs of this baby here, you will be even more impressed.
Specifications
CPU
Intel Core i7-6700HQ @ 2.6 GHz (up to 3.5 GHz Turbo Boost)
RAM
16GB (2 x 8GB SODIMM) 2400 MHz DDR4
GPU
Intel HD Graphics 530
NVIDIA GeForce GTX 1060 6GB GDDR5
Storage
256GB Toshiba XG3 THNSN5256GPU7 M.2 PCIe NVMe SSD
1TB 5400RPM Seagate ST1000LM035 HDD
Software
Microsoft Windows 10 Home
372.70 WHQL NVIDIA Game Ready Driver
Dragon Center
SteelSeries Engine 3
Nahimic 2
MSI True Color
Killer Network Manager
Connectivity
Killer™ Wireless-AC 1535 and Killer™ E2400 LAN (Killer DoubleShot Pro)
Bluetooth 4.1
3 x USB 3.0
1 x USB 3.1 Type-C MSI SuperPort (works as Thunderbolt 3 port, DisplayPort)
SD card reader
Display
15.6″ FHD IPS (1920 x 1080) anti-glare display
1 x HDMI 2.0 ([email protected])
1 x mini Display Port
Audio
2 x 2W speakers
1 x 3.5mm output
1 x 3.5mm microphone jack
Power
180W AC adapter, 3-cell battery (non-removable)
Dimensions
380 x 249 x 17.7 mm
Weight
1.8kg
Performance
M.2 PCIe NVMe SSDs outclass their SATA3 brethren by orders of magnitude, and the one in the MSI GS63VR 6RF Stealth Pro is no different. It boots in a matter of seconds, and the sizeable 256GB capacity allows you to throw more than a few games on it with space to spare.
A 1TB 5400 RPM hard disk drive in the MSI GS63VR 6RF Stealth Pro ensures that you have ample space for larger games (i.e. Battlefield 4, which takes up more than 60GB of space, with all the DLCs). Speeds are decent for a 5400 RPM drive, and should be great for storing offline games where slower loading times will not annoy your teammates.
CineBench is useful for testing the CPU performance, and here we see the Intel Core i7 6700HQ do quite well. I say "quite well" because the last-gen Broadwell-based i7 5700HQ actually outperforms it in the multi-core test, simple because of higher boost clocks with all four cores thumping away.
The GeForce GTX 1060 makes a great showing in the Heaven benchmark run. It is also much faster than the last-gen GeForce GTX 970M which we tested in the ASUS ROG STRIX GL502VT, which actually had a slightly higher TDP. Not really that surprising, since there was quite a big leap in the manufacturing process, going from 28nm planar to 16nm FinFET, coupled with some new optimizations with the new Pascal architecture.
This is currently the only DirectX 12 game I have, and the GeForce GTX 1060 is just nice for this game, scoring an average of just above 60 fps. This score was obtained from the built-in benchmark, as our usual frame rate monitoring software, Fraps, does not support DX12 yet. Temperatures were obtained after about 30 minutes of walking around in Marrakesh, during which the gameplay was really fluid.
Tom Clancy's Rainbow Six Siege involves frantic short battles, which makes measuring the average FPS during gameplay difficult. Luckily it has a built-in benchmark run. Of course, the benchmark run is not enough to allow me to gauge the temperatures. Hence, the temperatures were obtained from actually playing several multiplayer matches.
One of the biggest challenges we have for any GPU, The Witcher 3 is still one of our toughest benchmarks. HairWorks just takes a huge chunk of the frame rate away, in exchange for fabulous hair and grass effects. Despite a 45 fps average, it is actually quite playable, and would have been perfect if the MSI GS63VR 6RF Stealth Pro came with a G-SYNC display.
Overwatch does not pose a problem for the GeForce GTX 1060 at all. Scoring an average of 95 fps, gameplay was fluid, and with a solid fiber connection, the only thing standing between you and victory is… you. Or your team. Yep, the MSI GS63VR 6RF Stealth Pro has more than enough performance for this game.
The most popular F2P game on Steam, DotA 2 has one of the strongest followings in the local eSports scene. As expected, the GeForce GTX 1060 makes short work of the game, giving us high framerates. As observed in the desktop Pascal cards, the frame rates obtained in DotA 2 is not really a true reflection of the capabilities of a card, because it doesn't even full stress these latest cards.
Thermal performance of the MSI GS63VR 6RF Stealth Pro may seem worrying, with it throttling in every game. However I must state that I tested this in an environment without air-conditioning, with ambient temperatures around 25 – 30°C. And even with the high temps, MSI has designed the cooling system of the MSI GS63VR 6RF Stealth Pro pretty well, with the keyboard and palm rest areas remaining comfortable to touch.
Overall, performance is pretty awesome. As usual for gaming notebooks, battery life is the first victim of the massive performance available. Running Chrome with about 13 tabs open, Spotify playing in the background, I only managed to squeeze out 2 hours 20 minutes out of the MSI GS63VR 6RF Stealh Pro's battery before it hit 20%. This was performed on the Balanced power plan with the display brightness at 70%, so you may be able to squeeze more out with a more conservative plan like Power Saver and less display brightness.
User Experience
The MSI GS63VR 6RF Stealth Pro is definitely the lightest gaming notebook I have used, weighing in at 1.8kg only. Of course, as a gaming notebook with beefy innards, you won't go far without the charger, so you have to factor in the weight of the power adapter as well. But even then, it will still be a lighter set than most other gaming notebooks. The light weight coupled with the 17.7mm thickness, smaller footprint makes it a pretty portable gaming setup, and you aren't sacrificing on screen viewing estate either, as it comes with a standard 15.6″ display.
RGB lighting is available on the MSI GS63VR 6RF Stealth Pro, thanks to the keyboard by SteelSeries.  The RGB backlighting that can be configured via the Dragon Center as well as the SteelSeries Engine 3 software. Basically you can configure the keyboard lighting to react to your in game status via SteelSeries Engine 3n while Dragon Center offers more rudimentary effects.
You get the pretty standard breathing, wave and static effects, or you can go for the not-so-basic audio effect, which turns your entire keyboard into a visualizer. You have 3 configurable zones, and with the Silver Lining Printed keys, the full color backlight shine bright. The Windows key on the left is removed, replaced by an Fn key. This can prevent accidentally kicking yourself out to the desktop while in the midst of a heated firefight, but it can be an annoyance when working. The Ctrl key is also enlarged for easier actuation. This is truly a gaming optimized layout. A niggle I had with the keyboard is that the Num Lock and Caps Lock indicators are along the front, together with the rest of the status LEDs. This is sub-optimal to me, and I would prefer them to be more visible when looking at the keyboard directly. The touchpad features a red chamfered edge, and is a pretty decent one, but as usual for gaming laptops, will most probably be ignored for most of its lifetime.
Aside from allowing you to customize your keyboard backlighting, Dragon Center is a pretty comprehensive suite to manage the MSI GS63VR 6RF Stealth Pro. You get a system monitor which allows you to check on the system load, temperatures and fan speeds, which is great. System tuner is also quite nice to have, as it groups up most of the MSI-exclusive settings into one place for easier access. The UI is also revamped from the previous version, becoming much cleaner and user-friendly.
Hidden in the intakes is the power indicator, which lights up in red right in the middle of the entire grille. It is not too bright, which is great so as not to distract you from your game.
The rest of the status LEDs are along the front edge, with little pinheads of lights indicating their activity. They are quite easy to see if you look at it intentionally, but they did not distract me from whatever I was doing.
The power button of the MSI GS63VR 6RF Stealth Pro is on the right edge of the body. This is quite unique when most other designs have their power button near the keyboard. The left side is home to a USB 2.0 port, the USB 3.1 Type-C MSI SuperPort which supports the Thunderbolt 3 standard, a miniDisplayPort, a HDMI port and the charging port. An exhaust vent is also here, but it doesn't blast hot air out like the HP Pavillion Gaming Notebook, making it a non-issue.
Yet another vent is located on the left side, followed by Kensington lock slot, LAN port, SD card reader, 3 USB 3.0 Type-A ports and the 3.5mm audio jacks. The 3.5mm output jack also doubles as a SPDIF output, and a popup will appear every time you plug something into the port, asking you to select whether the device connected is a headphone, speakers or you want to use it as SPDIF out. It is connected to the ESS SABRE HiFi Audio DAC, which is capable of driving headphones with up to 600 Ω impedance. I believe the variety of ports should satisfy most if not all gamers, and I really welcome MSI's "future-proofing" the MSI GS63VR 6RF Stealth Pro with a Type-C Thunderbolt 3 port, allowing you to connect external GPUs if someday you find the GeForce GTX 1060 to offer insufficient grunt for you.
Screen wise, the MSI GS63VR 6RF Stealth Pro sticks to the tried-and-true standard of a 15.6″ 1080p IPS panel. No fancy (and impractical) 4K display here, which is great. Viewing angles are great, and colors are great with a claimed coverage of nearly 100% sRGB. I can't test this claim, but colors are very vivid and blacks are deep enough for my usage, so I am a happy camper. Too bad it doesn't support G-SYNC, as that would have been a great to improve the gaming experience, especially later on when the GeForce GTX 1060 starts to struggle to push an average frame rate of 60 fps in the latest titles. G-SYNC does have the drawback of disabling Optimus though, which would have affected the battery life of this very portable beast.
The display also has the unique ability to fold out more than 180°, which is pretty useless for gaming but may come in handy when you want to show off someone sitting on the opposite end of the table something on your screen. As mentioned previously, the bezels are also slimmer than on most gaming notebooks, which gives it a more premium look, if you may.
If you want to adjust the color profile to suit your current application, or simply to turn on the blue light reduction filter, there is the MSI TrueColor Technology for that. Connecting the MSI GS63VR 6RF Stealth Pro to an external monitor will also disable MSI TrueColor, which is quite understandable since the software is designed to tune the built-in display only. A niggle I faced was the system becomes stuttery when connected to a monitor for some reason.
Audio from the MSI GS63VR 6RF Stealth Pro is great. No, not from the speakers, which aren't that great, actually. As expected from tiny speakers like that, and the lack of a subwoofer, the speakers do not offer much in the way of bass. Luckily they are loud enough for most purposes though. They do not sound good at max volume, so do turn it down a notch or two. Plugging in some headphones to the 3.5mm jack allows the MSI GS63VR 6RF Stealth Pro to truly shine. Nahimic 2 coupled with the ESS SABRE HiFi Audio DAC offers pure listening bliss.
Nahimic, which was already awesome in its first iteration, is even better now here on the MSI GS63VR 6RF Stealth Pro, now in its second version. Nahimic 2 adds a Sound Tracker, allowing you to visually identify the direction your teammates' voices are coming from. This may seem like a cheat to better scores in FPS, but hey, all is fair in love and war? A list of games supported is available here, but we here at Pokde.net solemnly advise you to git gud without these aids.
Conclusion
The MSI GS63VR 6RF Stealth Pro is an amazing gaming notebook. The strong performance figures packed into a chassis this compact and light makes it perfect for gamers on the go. The high temperatures may be worrying, but since it didn't really affect gaming performance nor the user experience, it is almost forgivable. With the slim design, it has been expected, actually. Still, one could always wish for more, as that is what drives innovation, no? Who would have imagined we could have full GTX 980-class performance in a sub 20mm laptop? For RM8999, you are getting a gaming notebook that is lighter than the average multimedia laptop, and most probably thinner too. For such beastly performance in such a portable form factor, I believe it is a fair price to pay. For everything it is, it definitely deserves a Silver Pokdeward.
Now, I wonder if doing a repaste with Thermal Grizzly Kryonaut will alleviate the heating issues?