Review
Alienware m15 R3 Review – Notable Improvements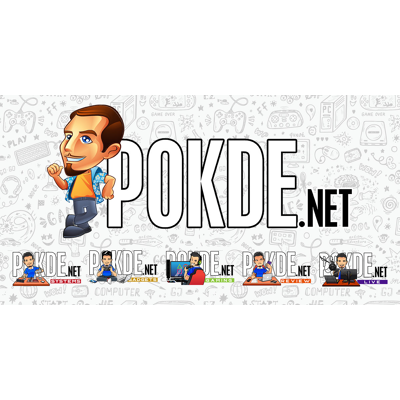 Overview
The latest Alienware m15 R3 brings you the raw power that you'd typically expect from a desktop PC in a relatively compact laptop. Is this gaming laptop worth your money? Let's find out.
1-yearPremium Support and Onsite Service with Accidental Damage
Positives
+ Powerful performance
+ Ample, speedy SSD storage in RAID 0
+ Easy to bring around
+ Good array of ports
+ 144Hz refresh rate
+ Unique, eye-catching look
+ One of the best laptop keyboards around
+ Customizable part options by Dell
+ Useful Alienware software suite
Negatives
- Below average battery life
- Pricey
Unboxing the Alienware m15 R3
Let's kick off the Alienware m15 R3 review with the unboxing. It's worth noting that with every purchase, you are eligible to get an Alienware gaming backpack. Inside the box, you will find the following items:
Welcome note
User guide
Safety and regulatory information
240W power brick
The Alienware m15 R3 itself
Appearance
The Alienware m15 R3 doesn't have a radical redesign so it looks essentially the same before with its Legend design language. It's still rather classy for a gaming machine and this one is the Dark Side of the Moon colour scheme. The lid is gray, has a number 15 on the bottom-right corner which signifies the model and the Alienware logo which can glow. Look further down, you'll notice the hinge area is black, which contrasts the gray lid and giving it a pleasing two-tone look.
Open up the lid of the Alienware m15 R3, which can be done with one hand rather easily this time around, you are greeted by a 15.6-inch display, a trackpad, and a per-key RGB keyboard. The Alienware text can be seen on the bottom bezel of the display. The power button is in the shape of logo above the Delete key.
One the left side, you have the Noble Lock port, an air vent, an RJ45 LAN port, a USB-A port, and a combo audio jack. On the right side, you have a MicroSD card reader, two USB-A ports and an air vent. The rest of the ports are located on the rear, which includes an HDMI port, mini DisplayPort, Thunderbolt 3 port, Alienware Graphics Amplifier port, and the proprietary charging port. The ports are between the two rear vents. The charging connector itself glow blue when there's power.
Moving to the bottom, you have a bunch of air vents in a honeycomb design,product stickers, and two raised lines on the top and bottom to give the laptop a bit of a lift. There are eight visible screws here but there may be more hidden. The two speaker grilles are located closer to the lid opening.
Overall, the Alienware m15 R3 is one of the more unique, better looking gaming laptops around. Not only does it have a clean look, it's one that stands out from a lot of gaming laptops out there. It doesn't need to look aggressive to let people know that it's a beastly gaming laptop. Furthermore, the magnesium alloy build gives it a premium look and feel while lowering its overall weight.
Specifications
CPU
Intel Core i7-10750H (6C / 12T @ up to 5 GHz), 12M Cache, 45W TDP, 14nm
RAM
32GB 2666 MHz DDR4
GPU
NVIDIA GeForce RTX 2070 SUPER 8GB GDDR6
Storage
1TB (2 x 512GB PCIe M.2 SSD) RAID0
Display
15.6″ FHD (1920 X 1080) 144Hz 7ms display with 300 nits brightness, 72% NTSC, NVIDIA G-SYNC optional
Keyboard
Per-key AlienFX RGB keyboard
Connectivity
Wireless:
802.11a/b/g/n/ac/ax Wi-Fi (Dual Band 2.4 GHz & 5 GHz)
KILLER Wi-Fi6 1650i 2×2
Bluetooth 5.0
I/O:
1 x Thunderbolt 3 (Supports USB 3.2 Gen2 10Gbps, 40Gbps Thunderbolt, and DisplayPort 1.2)
2 x USB 3.2 Gen1 Type-A
1 x USB 3.2 Gen1 Type-A with Powershare
1 x Alienware Graphics Amplifier
1 x RJ45 LAN (KILLER Ethernet E3000)
1 x HDMI 2.0b with HDCP 2.2
1 x miniDisplayPort 1.4
1 x Wedge lock slot
1 x UHS-II card reader
1 x Proprietary Charging Port
Audio
2-way Stereo Speaker Design with Discrete Smart Amp Woofer
1 x Combo Audio Jack
Dual Array Digital Microphones
Power
86 Wh, 6-cell Battery with Alienware Battery Defender
240W Power Adapter
Dimensions
360.3 x 276 x 20.5 mm (W x D x H)
Weight
2.11 kg
Performance
Starting off our benchmark suite with CrystalDiskMark, the Alienware m15 R3 had high scores. This is made possible as the 1TB SSD storage is actually two 512GB SSD storage devices in RAID 0 configuration. You'll be ensured of very high speeds for bootups and loading whenever you face it.
Moving on to Cinebench R15, the Alienware m15 R3 performs well enough with the Intel Core i7-10750H performing as we expected it to. Would have been nice if they bumped it up to the i7-10875H for a little bit of extra strength but this one works fine as is.
It also performed well on Cinebench R20, with it out performing other laptops running a similar CPU. In case you're wondering how much of a performance boost you can get had this one used the i7-10875H, the graph above should give you a clear idea.
Now on Unigine SuperPosition's 4K Optimized benchmark, the Alienware m15 R3 had a relatively high score, showing off the combination of the Intel Core i7-10750H and NVIDIA GeForce RTX 2070 SUPER working great. It's worth noting that the higher scoring laptops come with stronger GPUs like the RTX 2080.
A similar pattern can be seen in 3DMark's Time Spy benchmark, with the Alienware m15 R3 showing off an admirable score yet again. It came very close to breaking the 8,000 point milestone, but still a good score nonetheless.
As for 3DMark's Port Royal benchmark which tests for ray tracing performance, the Alienware m15 R3 had a surprisingly high score. It's surprising because it managed to beat out a gaming laptop running an Intel Core i9-10980HK with RTX 2080 SUPER Max-Q by a noticeable amount.
In PCMark, it shows that the Alienware m15 R3 works well in all areas; digital content creation, productivity, essentials, and overall. This is especially great given how relatively light it is for a gaming laptop.
Battery life is an area that the Alienware m15 R3 is lacking. Despite packing a hefty 86WHr battery, it only lasted 2 hours and 58 minutes (178 minutes) in the Modern Office endurance test before it died out. It's below average for sure but given the power it's packing, it's not really a surprise. As for the gaming endurance test, it lasted 54 minutes, but this is understandable given how resource-intensive gaming can get.
In gaming, the Alienware m15 R3 performed well across the board. At the highest quality, you can pretty much enjoy a smooth 60FPS gaming experience provided ray tracing isn't something you want to enable. It's worth noting that it is running all games in Full HD as that is the native resolution of the display. If you were to use an external display such as a 1440p or 4K display, be sure to tone down the settings for an overall better gaming experience.
User Experience
The Alienware m15 R3 is certainly not lacking in firepower as it uses the Intel Core i7-10750H CPU and NVIDIA GeForce RTX 2070 SUPER GPU. It also has 32GB DDR4 RAM and a healthy 1TB SSD consisting of two 512GB SSD storage devices in RAID 0 configuration. As far as thermals go, the GPU runs rather cool but the CPU can still get rather hot in the low 90°C range at times. It's still a major upgrade over its predecessor as there's no thermal throttling, and I believe the new vapor chamber cooling plays a big role in that.
As for display, this one is using a 15.6-inch Full HD 144Hz display. Viewing angle is decent and the colours aren't the best around but it's more than enough for most gamers. This isn't ideal for those looking to do colour-accurate work on it. However, there is a variant with a 4K OLED display instead, which would be better suited for this. For competitive gamers looking to make the most out of this, there is also an option for a 300Hz display. For the average consumer, 144Hz is plenty.
The Alienware m17 R2 has a good array of ports. You have three USB Type-A ports, a USB-C port (Thunderbolt 3), an RJ45 LAN port, an HDMI port, a Mini DisplayPort, and a combo audio jack. If you need better GPU performance, you can make use of the Alienware Graphics Amplifier port to connect to an eGPU. They did include a MicroSD card reader, which is better than nothing as previous iterations did not have any. Would have personally preferred a full-sized one but I'm fine with this.
As for the keyboard, we have a per-key RGB chiclet keyboard powered by AlienFX. This is by far the best keyboard I've ever experienced on any laptop thus far. It feels like a low-profile pseudo-mechanical keyboard with good tactility and low travel distance. The keys are also sized well so you won't accidentally press the wrong key. The trackpad works great but the clicks are surprisingly loud. It's nothing to worry about since you're more likely to use a mouse with this.
If you'd like to personalize the laptop, you will need to make use of the Alienware Command Center software. You can tailor game settings, adjust RGB lightings, and do some simple overclocking. Compared to the previous iteration, I had no trouble getting the software to run. I just had to install some additional modules to get certain features like AlienFX to run, but everything worked smoothly after it's done. The UI could still use some improvements but it's just a matter of familiarizing yourself with it.
As it is an Alienware gaming laptop, you have the Alienware Mobile Connect software, which is easily my favourite. You can use it to interact with your Android smartphone using the PC. Anything from calls, texts, notifications, using apps, and more. It's incredibly helpful if you need to mirror your smartphone's display and transfer files easily.
On the sound department, the speakers on the Alienware m15 R3 is better than expected. It's rather loud, has a little bit of bass, and manages to produce some good clarity. Furthermore, having the audio directed towards you certainly helps a lot. You're definitely better off with your favourite pair of headphones but this will actually do well enough if you find yourself without one.
Looking for a laptop that's more dedicated towards productivity rather than gaming? Check out our review of the Dell Latitude 9510 2-in-1 by clicking right here.
Alienware m15 R3 Verdict
The Alienware m15 R3 is one of the better gaming laptops we've reviewed thus far. Sure, it's not perfect, but it's hard to complain given what you're getting. You get powerful performance, improved thermals over its predecessor, excellent RAM and storage configuration, Wi-Fi 6,  good array of ports, one of the best keyboards on a laptop with per-key RGB lighting, 144Hz refresh rate with options for a 300Hz refresh rate, and a useful Alienware software suite in a portable, yet attractive body.
However, the battery life is still below average and it is pricey as this variant starts at RM11,899. I won't complain about the colours as you do have the option to get this gaming laptop with a 4K OLED display instead, and you still have the ability to customize it even further. At the end of our Alienware m15 R3 review, I award this with out Gold Pokdeward.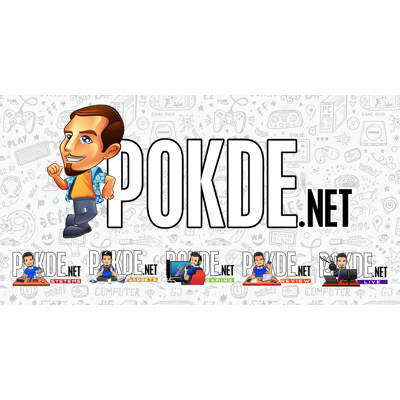 Big thanks to Dell Malaysia for sending us this laptop for the purposes of this review.