Don't send a featherweight to do a heavyweight's job — the ROG Chimera G703 makes zero sacrifices on performance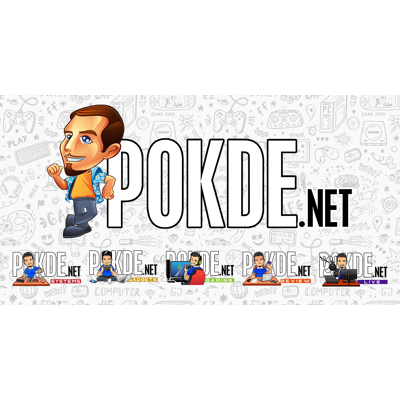 We are seeing a barrage of laptops that opt for thinner bezels, thinner chassis, in an attempt to be more portable. While I am a fan of better mobility while still having enough performance to game, enough is not something everyone can accept. Which is why the good ol' behemoths like the ROG Chimera G703 still brings a smile to my face, with its sheer excess of performance.
To recap, the ROG Chimera G703 packs an Intel Core i9 8950HK 6-core CPU which has an unlocked multiplier, and a GeForce GTX 1080 8GB GDDR5X. No MaxQ tomfoolery here, it's a desktop-class GeForce GTX 1080, that sports clocks higher than the official boost clocks specified for the GeForce GTX 1080 Founders Edition. Desktop-class performance? Yep.
To challenge this beast, we hand-picked 11 games that can put the hardware here to test. We won't be using the benchmark tools with these games, but we will play them as any gamer would. I mean, why would I be wasting precious time benchmarking this baby when I can game on it? The games we picked out are:
ARK: Survival Evolved
This game is as graphically impressive as the dude who forgot leg day here. ARK: Survival Evolved brought gamers to an island to try and survive as long as they can well before the unknown player who goes by Player Unknown ever did. The huge open maps let us live out our Jurassic Park dreams. And die like any side character in the Jurassic movies.
Assassin's Creed Origins
This is probably one of the better optimized Assassin's Creed titles. Don't get me wrong, this doesn't mean that it isn't graphically demanding. The pretty graphics lets you enjoy sightseeing in the ancient Egyptian setting if that's your kind of thing. And Assassin's Creed Origins is also unique in the way that it keeps track of the frame rate while you are busy killing Egyptian scum, so you don't actually have to rely on third-party apps like Fraps.
Battlefield 1
Not a fan of WW1 shooters, as I prefer the spray and pray approach which is very rare in WW1. But I cannot discount the fact that this is one pretty looking game. Battlefield 1 may not be the best game in the franchise, but it surely is the best looking one. At least until Battlefield V hits the ground.
DOOM
DOOM is kinda weird in a sense that you press Shift to walk, instead of the other way around. It's just that fast-paced. You don't really have time to take in the graphics, but when you do, you will realize that the reflections on this game is really on point, and the gore, well, so detailed that it can turn one's stomach. Good thing that everything happens so fast, you are sort of desensitized to it all. Stop a moment and take in the gore, and you will see that everything is rendered so prettily, and yet we are still hitting the frame rate cap at maxed out graphics settings.
Final Fantasy XV Windows Edition
This is an NVIDIA GameWorks title, with all the bells-and-whistles one would expect from one. Final Fantasy XV is a large, open map RPG, and what better way to enjoy the world than through the eyes of a bunch of dudes with impossibly styled hair that actually looks soft to touch? With NVIDIA HairWorks, their hair looks better than real life!
HITMAN
A bald guy stalking his prey might be a lot less impressive visually than the pretty boys and their fancy hair in Final Fantasy XV, but this game definitely does not fail to look fancy. And since you are expected to take your time and explore your surroundings to find the best approach to terminate your target, you get the chance to take in all the amazing attention to visual detail IO Interactive baked into the game. DirectX 11 is used here.
Monster Hunter: World
Probably one of the most hyped up games of 2018, Monster Hunter: World was selected simply because of its weak optimization for PC. This game will show how the ROG Chimera G703 handles poorly optimized games with its pure brute performance. At maximum settings, this game looks great, and really helps with immersing into the vibrant world of Monster Hunter.
Need for Speed (2016)
We wouldn't want to leave our driving game fans out, would we? Need for Speed titles aren't famous for being all that great to test graphics performance with, but we decided, why not? At least this one does not have a capped frame rate. We love fast cars, and we can't afford them. At least with this laptop we can race them with all the pretty graphics the ROG Chimera G703 can deliver.
SCUM
This game is probably a lot better than its name. There is a story behind, but what you are supposed to do is out-survive people on an island. Sounds familiar? Well, it is yet another open world survival game that made the list, and coincidentally comes with really great graphics too. The latter is the primary reason we picked it too. Performance is also uncertain at the moment because this is an early access title, so performance may be a little different once the game is finalized.
Shadow of the Tomb Raider
The latest installment to the Tomb Raider franchise, Shadow of the Tomb Raider comes with a long list of graphics settings that you can play around with. In fact it was showcased as one of the games with real-time raytracing at the launch of the GeForce RTX cards. We set the graphics to the highest preset, switched over to DirectX 12 and enjoyed skulking around in the darkness.
Tom Clancy's The Division
The Division was criticized for being a terrible game at launch, but after multiple updates, it is shaping up to a pretty good one. It's an open world third-person shooter RPG. No, you won't be firing rocket propelled grenades (RPG) all the time, it's an role playing game RPG. The game doesn't look half bad even though it was launched more than 2 years ago, and that's why it made the cut. We won't be using DirectX 12 here, as it introduced some weird flickering textures into the sky, and also brought about worse performance.
ROG Chimera G703 performance
Performance is exceptional. As a casual gamer, I would consider anything above 60 fps playable, and the ROG Chimera G703 does it without breaking a sweat. It does a steady 200 fps in DOOM. Meanwhile, Final Fantasy XV does a decent 71 frames per second even with all the bells and whistles enabled. Even Shadow of the Tomb Raider, which represents next-gen gaming graphics, is handled with aplomb. The ROG Chimera G703 touts a G-SYNC display, so anything above 40 fps should still look pretty fluid. You know what that means? Smooth gaming even in future AAA titles that can bring a GeForce GTX 1080 to its knees. Thermals were also pretty decent, as you will see in the following graph.
These are the average temperatures of the CPU and GPU in every game tested, respectively. The GPU is really well cooled, but the CPU's cooling isn't too shabby either. We would love to see some lower temperatures for the CPU, but the Core i9 8950HK maintains a minimum of 4.2 GHz on average throughout the games, while the GeForce GTX 1080 boosts to 1847 MHz and maintains those clock speeds in every game.
Conclusion
The performance of the ROG Chimera G703 is everything a gamer can wish for in a laptop. Yes, the portability is on the low side, but would you rather sacrifice performance for portability, or would you prefer to game in glorious maxed-out graphics settings anywhere you can find two wall sockets? Thought so. With the impressive thermals and fluid frame rates in every game we tested, the ROG Chimera G703 is ready for any game you can throw at it, and most probably even upcoming titles, as technologies like DirectX 12 when implemented properly will definitely make it easier for the powerful hardware in the ROG Chimera G703 to deliver a fluid gaming experience. Not like it needs it, with all that raw horsepower under the hood. Speaking of upcoming titles, ASUS ROG is collaborating with Activision to bring COD: Black Ops 4 to new owners of ROG laptops. And I guess it goes without saying, but you can also get a free copy of the game if you get yourself a ROG Chimera G703! Fire away!