Lazada May Have Accidentally Leaked the Samsung Galaxy Note 9 Price for Malaysia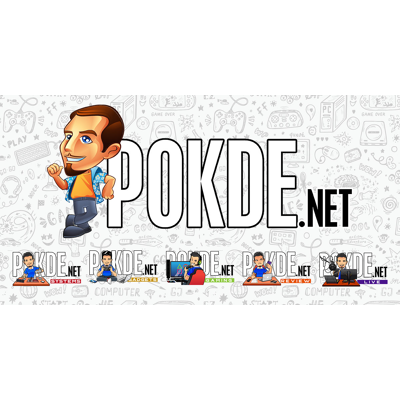 With the launch still some time away, it appears that we may have our first price leak of the Samsung Galaxy Note 9 for Malaysia, courtesy of Lazada.
Lazada May Have Accidentally Leaked the Samsung Galaxy Note 9 Price for Malaysia
[Updated with statement from Lazada Malaysia]
Earlier on, we reported of a potential price leak for the Samsung Galaxy Note 9 in the European market right here in this post. It did suggest quite a hefty price tag but it's guaranteed as there were a number of factors, such as tax and currency exchange rate, that could affect the price in other regions. Now, we may have our earliest indications of the Malaysian price for the premium phablet.
The folks over at SoyaCincau BM managed to catch a glimpse of a product entry in Lazada for the Samsung Galaxy Note 9. It even has entries both the 128GB and 512GB variants of the premium phablet. Keep in mind that it is listed there as being sold by the Samsung Official Store on Lazada, not any 3rd party seller.
Those two variants, if Lazada's entries are accurate, will be retailing for RM4,299 for the 128GB variant, and RM5,199 for the 512GB variant. This is definitely an increase from last year's Galaxy Note 8, and it seems to point out some truth in the European price leak which we reported earlier.
The entries for both variants in Lazada can be found in this link as well as this link.
[Disclaimer: The links has since been taken down, but we will leave it here just in case.]
[Updated 5:50PM 27th July 2018 with Official Statement]
Lazada Malaysia has reached out to us with regards to this price leak, and gave the following statement:
Lazada Malaysia would like to state that the Samsung Galaxy Note 9 has not yet been officially released in Malaysia, and has yet to be announced. As such, the price may vary from the one shown on the website and app.
On a different note with the Galaxy Note 9, we reported about Samsung publishing a new video which seems to hint at improved battery life for their phablet. This could be an indication of a bigger battery capacity, better power efficiency, or a mix of both. If you'd like to be kept up to speed, be sure to read about it and watch the video by clicking right here.
For now, we will have to wait and see when it officially launches and lands here in Malaysia to find out more about the upcoming premium phablet.
Source: SoyaCincau BM
Pokdepinion: Well, the launch date is coming closer and closer and we're getting to see more and more interesting things about it. Can't wait for it :)