What exactly is the new ASUS Expert Series?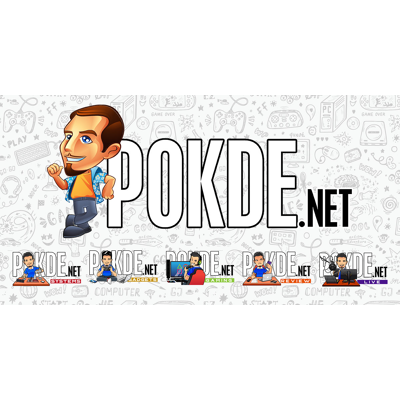 ASUS' makes an extensive lineup of computing products, from the ones for mainstream users and gamers, all the way up to professional business applications. The latter is what the ASUS Expert Series caters to with the purpose-built ExpertBook laptops and ExpertCenter desktop PCs. The Expert Series is the continuation of ASUS' esteemed ASUSPro lineup of commercial systems. What makes them especially suited for business users though?
Built to endure everything you can't
For the ASUS Expert Series, ASUS designed them to exceed industry standards. All of ASUS' Business PCs are tested and certified according to the MIL-STD 810G military standard to ensure reliability in all conditions. Among these tests include extreme temperatures and humidity, as well as physical stresses like shock, vibration, drops and twists that business users might subject their systems to during their use.
In addition to protection from the elements, all ASUS Expert Series products tout total security with hardware and software security layers to ensure that your data remains yours and only yours. With the laptops built to be more durable than the users, you can fully rely on it.
Backed by ASUS' international support ecosystem
Speaking of which, businesses today require their hardware to be able to perform at peak performance at all times. With this huge reliance on our computing devices for almost everything, a faulty PC can cause business to grind to a halt. To minimize downtime, ASUS offers the ASUS Business Service Package exclusively for the ASUS Expert Series, offering various perks including next-business day onsite service to ensure that you don't even have to leave your business premises to get the systems repaired. The ASUS ExpertBook laptops are also covered by a global 3-year warranty which is applicable in 83 countries with 100% free labor and spare parts, ensuring peace of mind during your business trips.
Easily scalable for your needs
As your business grows, you will want an ecosystem that can scale along with your needs. When it comes to managing multiple systems, it can get pretty frustrating to handle and monitor each system in your deployment. ASUS Expert Series are all integrated with ASUS Control Center to offer a centralized IT management suite for the monitoring and management of servers, workstations, laptops and desktops, all from one software. This allows for the deployment of security patches and other updates as well as identifying issues with any of the systems, all from one interface. And you can bring it anywhere with it featuring a HTML5 web-based console for you to login to the ASUS Control Center on any smart device anytime, anywhere.
The ASUS Expert Series comprises of desktop and laptops too
The ASUS Expert Series is available as desktops for the desk jockeys and as well as laptops those who are always on the go. As mentioned earlier, there's always an ASUS Expert Series machine to fit your needs.
The ASUS ExpertCenter D6414SFF is a small form factor desktop that takes up little space on your desk. Despite it's unassuming size, it packs the latest 9th Gen Intel Core processors for all the performance you need, along with support for up to 64GB of DDR4 memory to make multi-tasking on the ASUS ExpertCenter D6414SFF a breeze. And when it comes the time to upgrade the system, the tool-less chassis design will make it as effortless as it can possibly be.
While it is a very compact system, the ASUS ExpertCenter D6414SFF still offers a full array of ports to accommodate a diverse range of business peripherals. The ASUS ExpertCenter D6 series offers seven front-mounted USB ports including a USB-C port and high-speed USB 3.1 Gen2 Type-A ports for convenient access.
Meanwhile for those who need something more portable, the ASUS ExpertBook P5440FA is an exemplary business laptop. It comes in options offering up to a Core i7-8565U, 8GB RAM and 512GB SSD, allowing it to tackle virtually any workload you can throw at it. But the highlight of course is its portability as it weighs a mere 1.23 kg, despite packing a large 50 WHr battery that delivers up to 10 hours of battery life. It is also the world's lightest 14″ business laptop to still offer a 2.5″ drive bay, which opens up the option for you to upgrade the ExpertBook P5440FA with an inexpensive 2.5″ SATA drive for even more storage.
The ASUS ExpertBook P5440FA also touts a 180° lay-flat hinge, letting you easily share your screen in group discussions and collaborations. The robust and reliable hinge mechanism give you the ultimate viewing flexibility, while also reducing stress in the hinge area.
ASUS Malaysia has begun to offer the new ASUS Expert Series here in Malaysia, starting with the aforementioned ASUS ExpertBook P5440FA and ASUS ExpertCenter D6414SFF, and you can check them out via the links below:
For more information on the Expert Series commercial solutions, visit https://www.asus.com/my/.