Razer Raion is an Arcade Fightpad for PS4 and PC Gaming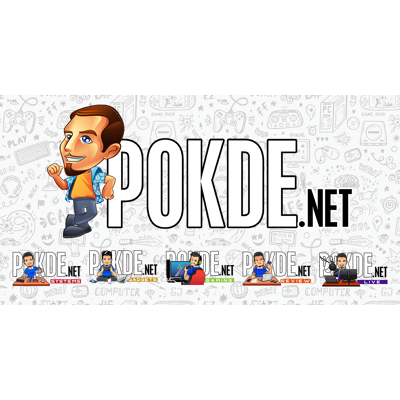 Razer Raion is an Arcade Fightpad for PS4 and PC Gaming
Ever wanted a controller that gives you an edge in fighting games but would prefer not to have the bulky size of a fight stick or hitbox? Razer is offering just that with the new Razer Raion arcade fightpad for the PS4 and PC.
The Razer Raion arcade fightpad features a 6-button layout on the face, a tactile 8-way D-pad, and traditional shoulder and trigger buttons. It's designed for both standard and "claw grip" style gamers, giving players the control and accuracy of a fight stick in the size of a gamepad.
Interestingly, there's even a competition mode which disables the extra buttons for uninterrupted gaming. With the PS4 touchpad included, you won't be missing out on key functions with the console.
The buttons on the Razer Raion arcade fightpad utilizes the Razer Yellow mechanical switches, which are designed for fast and accurate actuation. It's said to have an 80-million tap lifespan, so you don't have to worry about it breaking down fast even with competitive gaming.
The mecha-tactile 8-way D-pad is said to have a cushioned feel with tactile feedback. This will allow gamers to have a better feel on their inputs, which is especially important for execution-critical attacks. This will also make wave-dashing, quarter-circle, and half-circle motions easier to execute.
Specifications
6 face button layout
Razer Mechanical Switch face buttons
Razer Mecha-Tactile 8-way D-pad
Button lock function for competition
3.5mm analog audio port
9.8 ft / 3 m wired cable with strain relief
Wired connection
Approximate Size: 173 x 103 x 58 mm (L x W x H)
Approximate Weight: 275g / 0.6 lbs
The Razer Raion will be available with a retail price of USD $99.99 (RM419.01 approximately). It is said to be currently available in Australia, New Zealand, Europe, China, and Asia Pacific. We'll be reporting on the Malaysian release as soon as information becomes available.
If you want to see more of the Razer Raion arcade fightpad, click right here.
Pokdepinion: Would definitely like to give this a try in Tekken 7. Seems pretty easy to use but I wonder if I would favour this over my arcade stick.