Work and play on the HP Pavilion Gaming 15 powered by AMD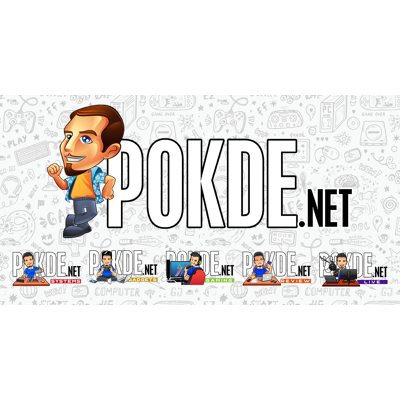 When you think of a gaming laptop, a thick, heavy and loud machine with abysmal battery life should come to mind. Well, that hasn't been the case for quite some time already, and the HP Pavilion Gaming 15 is testament to that. It weighs as little as 1.98kg and measures just 23.5mm thin, allowing you to easily slip it into a bag to bring it to work.
Don't let its portable dimensions fool you though. The HP Pavilion Gaming 15 packs a heavy punch with an eight-core AMD Ryzen 7 4800H processor and GeForce GTX 1660 Ti Max-Q graphics, allowing you to kick back and play the latest games without breaking a sweat. To ensure that you get to enjoy your games in their full glory, HP equipped the HP Pavilion Gaming 15 with a fluid 144Hz display and custom-tuned Bang & Olufsen speakers for an immersive audiovisual experience.
On top of that, with the immense performance available from the latest AMD Ryzen 4000 series processors, seamless multitasking isn't even going to be an issue on the HP Pavilion Gaming 15, allowing you to get more done in less time, so you have more time to game. All that performance usually means that the machine will run hotter and louder, but HP developed an enhanced dual-fan cooling system for the HP Pavilion Gaming 15.
The laptop sports large rear vents and oversized air intakes to optimize airflow, keeping the HP Pavilion Gaming 15 cool regardless if you are gaming or working hard. The optimized airflow design also means that the fans don't have to work as hard to suck in air, which promises a more silent system overall.
Last but not least, the HP Pavilion Gaming 15 is backed by HP's renowned support, giving you peace of mind with a 2-year on-site warranty. You also enjoy one year of international warranty, 1 year coverage on the battery and 2 years of accidental damage protection, which is definitely more than what most laptop manufacturers offer.
Be it work or play, the HP Pavilion Gaming 15 brings you the performance you need, the portability you desire and the peace of mind that only HP is able to provide. For more details about the HP Pavilion Gaming 15 laptops, head on over to the following link.
Check out the HP Pavilion Gaming 15!
As the HP Pavilion Gaming 15 is more than a mere gaming laptop, HP will also be giving a chance for SME owners to receive a 1-year subscription of Deskera for 5 users, worth RM5000, when they purchase the laptop between now until 20th November. Deskera is an integrated, cloud-based business management that simplifies the bookkeeping, sales and even employee management. It will streamline your business' accounting, payroll, expenses, staff leaves and more, giving you more time to focus on growing your business.
This is an exclusive article for HP Malaysia.